Since I am playing with the idea of ​​buying a Vespa-sized e-scooter, I took a look at what you need for a driver's license. With the regular B-Class for cars and the like, you can only drive motorcycles, mopeds, mopeds or e-scooters at a maximum speed of 45 km / h. Quite a limitation; not only for yourself, but also for other road users. But since I don't want to get a motorcycle license, I had shelved the topic so far. Then I heard about driving license class B196 on a podcast. It only takes a few hours of theory and practice and you can drive motorcycles up to 125 ccm or e-scooters up to 11 kW. Details can be found in this guide.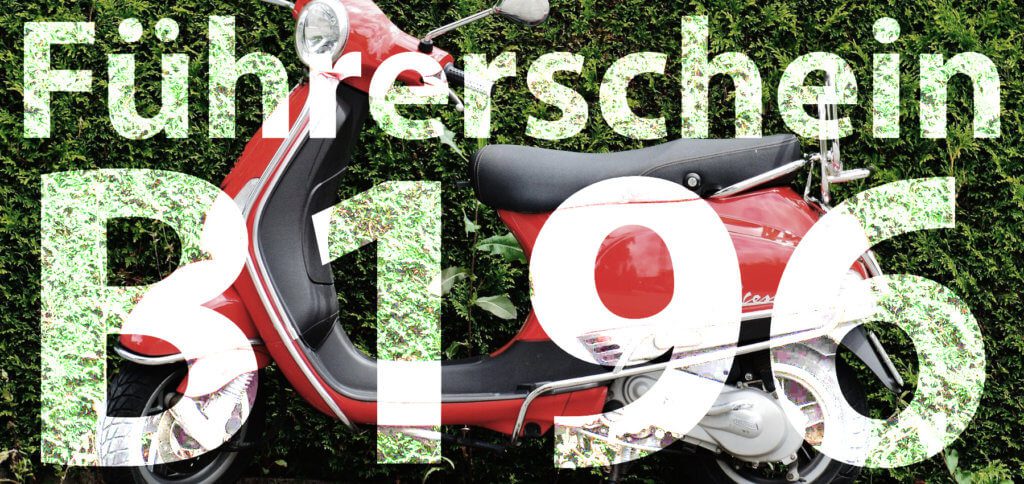 Why the driving license class B196 is interesting for e-scooters
With a class B196 driver's license you can drive motorcycles with up to 125 cc, which is of no interest to me. Because these motorcycles sound like an overloaded lawnmower that turns too high and you are guaranteed to annoy all your neighbors and yourself. Such motorcycles and dirt bikes simply have too little power and therefore fall through the grid for me personally.
Much more exciting is that with a B196 driver's license you can also drive electric two-wheelers with an output of up to 11 kW. That's a lot of power, because among the 11 kW motorcycles there are models that even go over 100 km / h. I am therefore thinking of upgrading my B driving license to B196 so that I can drive an 11 kW motorcycle in the future.
I am not interested in driving over 100 things - I certainly lack the knowledge and experience that you can gain with a real motorcycle license. But if you can briefly drive 70 or 80 km / h, that is certainly not wrong. In any case, much better than being an obstacle on every road at 45 km / h. That's why I read up on what the requirements and necessities are for a 196 extension of the class B driving license.
Extension of the driving license class B to include the key 196
So what's behind that? As you have probably already read, you need a class B driver's license, with which you can drive a regular car, for example. Only then should one deal more closely with the matter. What else you need to know about this, I have put together in FAQ form:
What are the requirements for a B196 driving license class?
You have to be at least 25 years old

You have to have held a class B driving license for at least 5 years
In addition, you have to take theoretical and practical lessons in a driving school
What does the B196 training look like according to the law?
The theory consists of at least 4 x 90 minutes motorcycle theory lessons
The practice consists of at least 5 x 90 minutes motorcycle driving lessons
No theory or practice exam is required
How does the registration of the 196 extension in the B driving license work?
You will receive proof of training from the driving school where you have completed the lessons described above. With this (and ideally also the existing driver's license) you go to the driver's license office to have the code number 196 entered. It is best to take a passport photo with you in case the certificate needs to be re-created.
Drive e-scooters with up to 11 kW thanks to driving license class B196
So if I want to drive an e-scooter the size of a Vespa and with a maximum speed of up to 100 km / h, I basically just have to go to school a little and drive around with guidance. That sounds feasible - and you definitely get a little more driving safety so that you don't fall over with the two-wheeler. A good and easy way to learn how to drive motorized two-wheelers and then use it without an exam. What do you think about it? Feel free to leave a comment on the topic - also and especially if you already have the described career behind you and can share experiences;)
Jens has been running the blog since 2012. He appears as Sir Apfelot for his readers and helps them with problems of a technical nature. In his free time he drives electric unicycles, takes photos (preferably with his iPhone, of course), climbs around in the Hessian mountains or hikes with the family. His articles deal with Apple products, news from the world of drones or solutions for current bugs.