A recurring action on the Mac that is certainly part of the workflow of many of you is drag and drop. Select files and folders with the mouse and drag them into another folder, into an app or into the browser - this often saves you having to copy and paste using the keyboard or menus. However, files and folders can only be dragged from one location to the next. If you want to collect them from different folders and then move them collectively to one or more other locations, it quickly becomes confusing. The Mac app can help dropover.
Abbreviation: You can go directly to the Mac App Store here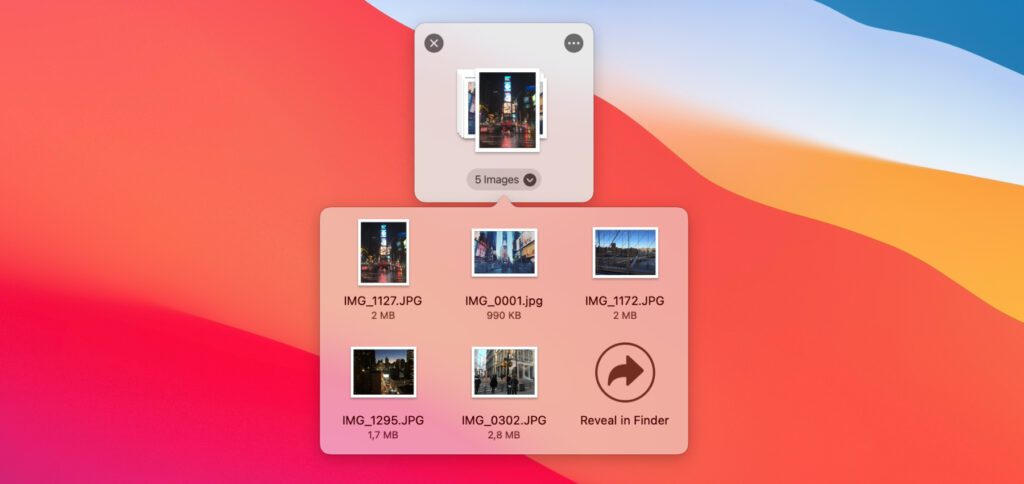 Mac app "Dropover" for better drag and drop
The Mac app from developer Damir Tursunovic, called "Dropover - Easier Drag & Drop" in its entirety, offers you a kind of clipboard for files and folders via menu bar icon, key combination or wiggling the mouse cursor. These can be added one after the other from different sources to the overview called "Shelf".
You can then move them all together or individually to other folders or apps. They can also be moved to a browser for upload or to cloud services. Besides iCloud, Google Drive, OneDrive and Dropbox have their own "Dropover Cloud" offering. When dropover is no longer needed, all you have to do is close the app window.
Dropover download and price
You can find the free download of the Dropover App for the Apple Mac in the official app store for macOS. You can install and use the software on Macs with macOS 10.13 or a newer version of the operating system. Free use is possible without restriction for 14 days. After that, a one-off payment of 4,49 euros is required for Dropover Pro.
But it seems to be worth it. Because the 261 ratings in the Mac App Store so far form an average of 4,9 / 5 stars. You can also find more information and animations showing how the software is used on the official website to the app. Have you already had experience with this? Then leave a comment;)
After graduating from high school, Johannes completed an apprenticeship as a business assistant specializing in foreign languages. But then he decided to research and write, which resulted in his independence. For several years he has been working for Sir Apfelot, among others. His articles include product introductions, news, manuals, video games, consoles, and more. He follows Apple keynotes live via stream.