In April of this year, for the privacy-conscious MacWeb browser DuckDuckGo is in closed beta. You could register for these via the iPhone app and then get the corresponding access via the same. How that happened, I have you shown here. I have a short test of the DuckDuckGo browser for Mac for you be able to deliver shortly thereafter, when my registration was confirmed. From now on there is no longer any exclusivity, because the DuckDuckGo web browser for macOS is available in version 0.30 as an open Beta version available for anyone interested.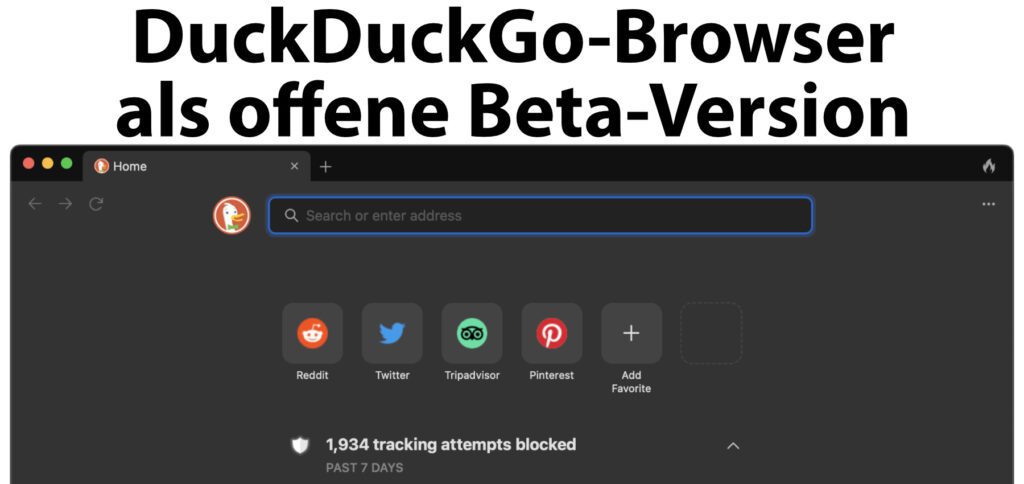 Learn about the open beta on the DuckDuckGo blog
"The wait is over: DuckDuckGo for Mac beta now open to the public!", is currently in the news section of the SpreadPrivacy.com page titled. In addition to version DuckDuckGo 0.30, or 0.30.1 by now, which can be used by anyone interested, there is another innovation: the so-called Duck Player. This video player is designed to display YouTube videos without personalized ads and without influencing YouTube suggestions. There is also password integration with Bitwarden and an update for the automatic processing of cookie notices. E-mail protection has also been implemented.
You can find the download for macOS 10.15 Catalina or newer systems at DuckDuckGo.com/Mac.
Information in the update note of the program
Even if you were previously allowed to use the closed beta, you will be informed that the test program has now been opened to everyone. It shows that the waiting list feature has been removed and that a download code is no longer required to download the browser. In addition, the Duck Player, which is supposed to offer more privacy when watching YouTube videos, is explicitly discussed again. So if you still have unanswered questions or want to test individual functions of DuckDuckGo on the Mac yourself, you can now try it out for yourself without a waiting list.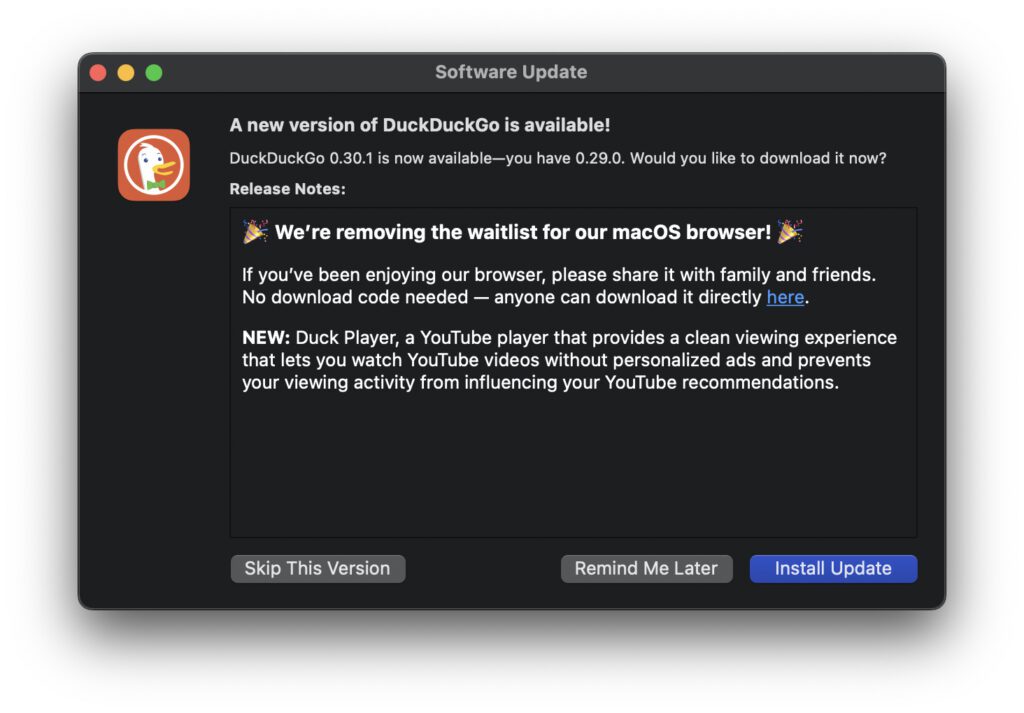 After graduating from high school, Johannes completed an apprenticeship as a business assistant specializing in foreign languages. But then he decided to research and write, which resulted in his independence. For several years he has been working for Sir Apfelot, among others. His articles include product introductions, news, manuals, video games, consoles, and more. He follows Apple keynotes live via stream.