Today I received an email in which the e-Energy socket was advertised to save electricity. My SpamSieve mail plugin, which watches over my inbox, classified the mail as spam, which is pretty much the right thing to do.
Since I get emails from readers every now and then with such "miracle devices" and being asked whether there is something to it, I would like (as with the Xtra PC) briefly comment on it.
If you don't want to read for a long time, I would like to advise against this device. It is nonsense. If you want a little more entertainment and a better energy-saving alternative, just read on.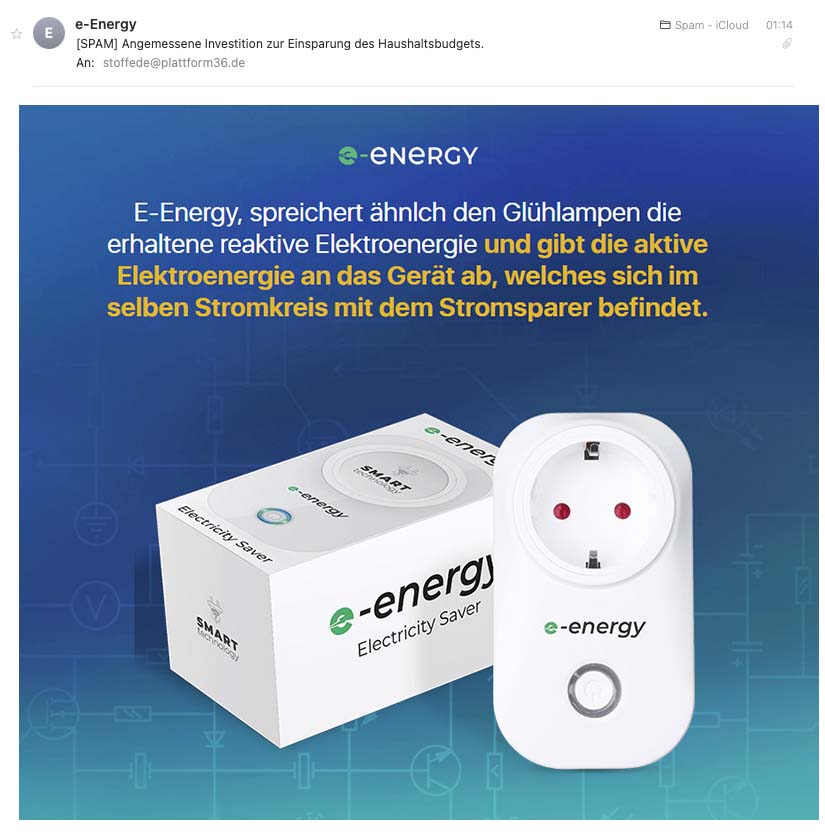 What does the e-Energy socket actually do?
To be honest, I think that it simply passes electricity and does nothing else, but the manufacturer or seller who offers e-Energy, of course, advertises with other statements:
small and large devices work better and have a longer lifespan
No electricity is wasted
Devices work optimally
The numbers on the electricity bill will be reduced
Everyone is much happier
The biggest statement that can be found on the website, however, is that you save significant electricity and thus save so much electricity costs for a family of three within 2,5 months that the e-Energy socket costs 39 euros , has already paid off.
And how does the saving of electricity costs work with e-Energy?
That's a question that interested me in particular, because it's always exciting to see how the charlatans try to explain their nonsense scientifically.
With the e-Energy socket you can read this:
Energy saving through self-generated electricity
Aha ... and where does the self-generated electricity come from? Of course there is no answer to that. Presumably there is a small mini fusion power plant built into the socket, which supplies the connected device.
No of course not. But there are more details about the story on the website:
How E-Energy works

When calculating the electrical power consumed by an electrical device or a household appliance, the total power of the electrical current that has a specific task in the circuit is taken into account. The term "total output" is understood to mean the total output consumed by the device, which takes into account both the active and the reactive components.
Ok, now we're smarter, right ?! Sorry, but I have to suppress a fit of laughter every now and then, because the lyrics sound like someone has them in one AI text generator like Article Forge generated. You talk a lot, but don't say anything. It's an art too.

Active electrical energy - that's it!
After standing on the hose for a long time and not clearing how e-Energy manages to save so much energy, I found it further down on the website. The magic word is "active electrical energy" or "reactive electrical energy"!
E-Energy, similar to incandescent lamps, stores the reactive electrical energy received and transfers the active electrical energy to the device, which is located in the same circuit with the energy saver.
Strangely enough, if you search Google for "active electrical energy" you will not find a Wikipedia entry that explains what "active electrical energy" is. Why? I suspect strongly because it is a word creation from the marketing elementary school.
But there are experts who have had good experiences with it!
Uh ... yes ... you can actually find testimonials from customers - even from "specialists" - who say how great the e-Energy energy saving socket is. But if you look for the photo of the expert in the Google image search, you quickly discover that this gentleman apparently has an opinion on many questionable products.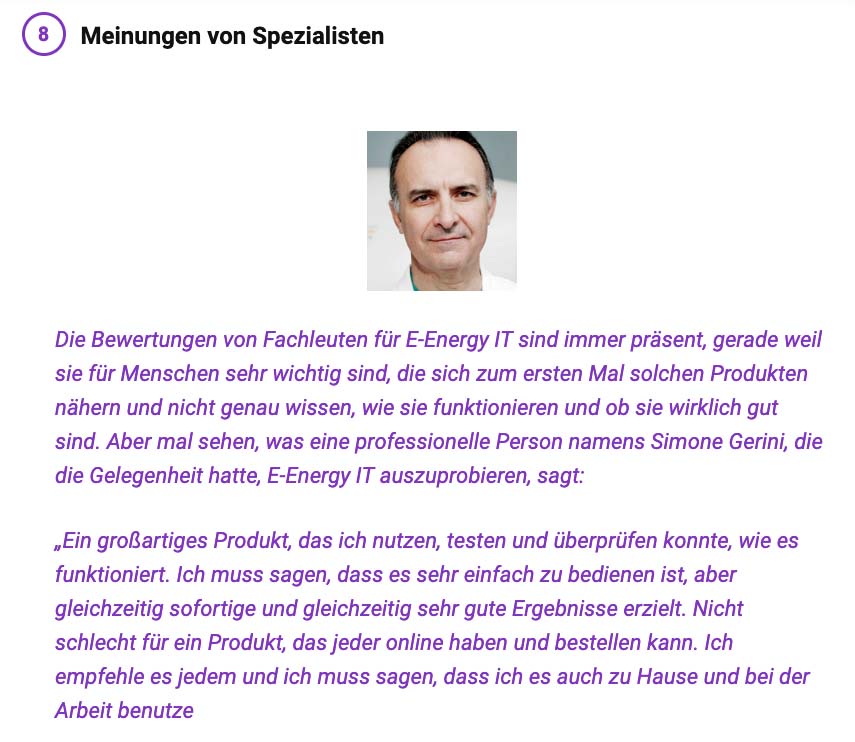 Here is my result, which I found during a quick image search in Google for the image file on the website: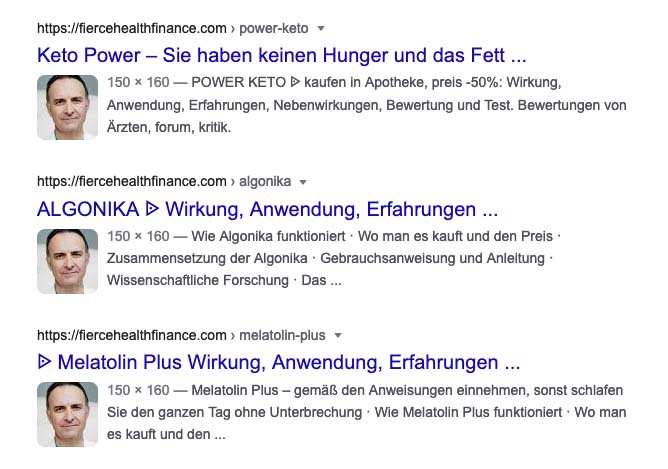 My conclusion on the e-Energy socket - and a sensible alternative
Of course, my take on e-Energy is that it's bullshit. How is an adapter plug supposed to generate energy and thus power an iron? As far as I remember, is a Perpetuum mobile not yet invented and the e-Energy plug would even have to go beyond that and even generate energy.
I would simply classify the device as a fraud. The fact that there is no imprint and no contact option and the name e-Energy was stolen from a funding program of the German Federal Ministry clearly shows that there is no serious company at the start.
But if you really want to save energy and thus electricity costs, you can do it like me: I put a timer in front of devices that spend most of the time on standby. With it I can switch on my printer and my document scanner and after 30 minutes (the time can be set) the adapter plug switches off the power and thus saves the power that would otherwise be consumed in standby mode.
Here is a socket timer that I have in operation:
3,00 EUR
With this you can scientifically save electricity and you don't have to rely on focus-pocus devices like the e-Energy adapter.
Have you already received advertisements for questionable devices? Please forward them to me and I'll see what's on.
Jens has been running the blog since 2012. He appears as Sir Apfelot for his readers and helps them with problems of a technical nature. In his free time he drives electric unicycles, takes photos (preferably with his iPhone, of course), climbs around in the Hessian mountains or hikes with the family. His articles deal with Apple products, news from the world of drones or solutions for current bugs.
The page contains affiliate links / images: Amazon.de