I actually need the Mac app EasyLetter from Felix Brix not, because I've been writing my correspondence with Adobe InDesign for a good 10 years. I know it kind of shot at sparrows with cannons, but I used the program every day in my previous life as a layout slave and for that reason at some point tinkered my letterhead with it. For new letters, I simply copy an old file and write the new text in.
However, there is always a bit of overkill when you turn on InDesign to write a short resignation letter. For this reason, I bought the EasyLetter app for the Mac, which now takes care of my business and private correspondence - if it cannot be resolved via a simple e-mail.

Simple and practical: templates in EasyLetter
But for everyone who keeps using Word and Pages work and get upset that there are no useful templates for simple letters in the programs, you should take a look at the EasyLetter program.
The app costs only 3,49 euros in the Mac App Store and the money is worth it if you want letters to be simple but neatly designed every now and then. In Pages you are overwhelmed with options for formatting and have to click through various tabs until you have found a function. How to do it with the fold marks, I have not yet found out at Pages without instructions.
EasyLetter, on the other hand, is clear, offers few gimmicks, but impresses with the possibility of taking over data from the address book or being able to quickly fill in predefined text areas. Optionally, it also incorporates fold marks and page numbers.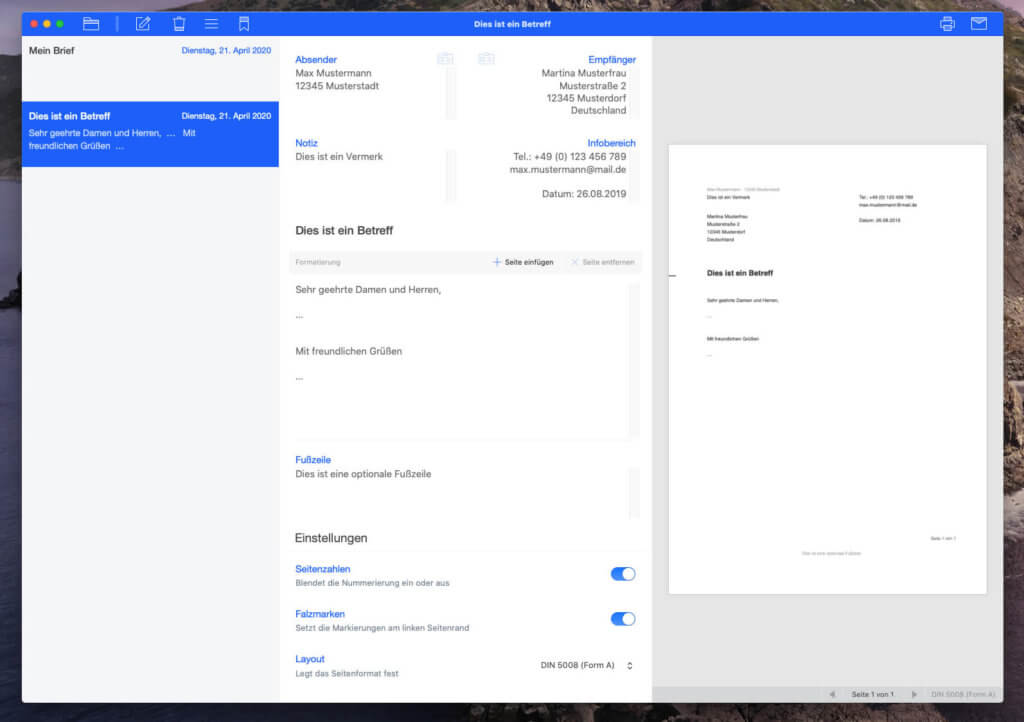 Output as print or PDF
Once you have finished writing the letter, you can either print it out using two buttons at the top right or save it as a PDF and continue to use it.
For the snail mail, the expression is probably the preferred medium, since you have to put your Karl-Friedrich under it when you cancel.
All documents in the cloud and in the app
It is nice that in EasyLetter you can see all documents in the sidebar. The app saves its data internally and not in individual files that are in some folder on the hard drive.
The built-in iCloud synchronization also offers the advantage that all documents are immediately available on each of your Macs.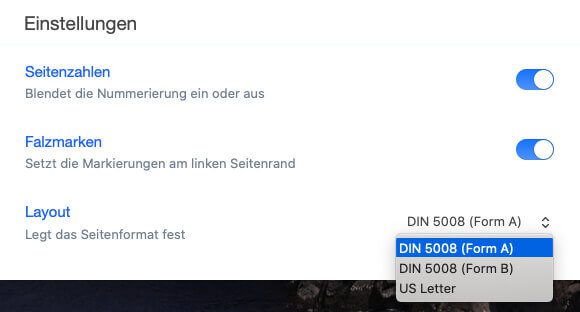 Good, but not (yet) perfect: my points of criticism
The EasyLetter app convinces with few functions, but sometimes a little more would have been nice. I have a few points that I would like to pass on to the developer so that he can consider whether these - from my point of view - missing functions can still be included.
In detail, these are the following points:
Criticism 1: The documents automatically have the subject of the letter as their name. If I now have 10 letters of termination with the subject "Termination of my contract", the sidebar always contains the same text and I cannot see which termination is involved.
Solution: It would be great if I could optionally give a document my own name.
Criticism 2: If you have been creating your correspondence in EasyLetter over the years, you will surely have hundreds of documents in the sidebar over time. Finding a specific document here if necessary will be difficult.
Solution: A simple full-text search would be useful here.
Criticism 3: If you write letters that deal with contracts and terminations, they need a signature so that they are valid. There is currently no option to upload a signature file as a graphic in EasyLetter.
Solution: You could include a transparent PNG with the signature in EasyLetter so that you can send the exported PDF files directly without having to print, sign and scan them beforehand.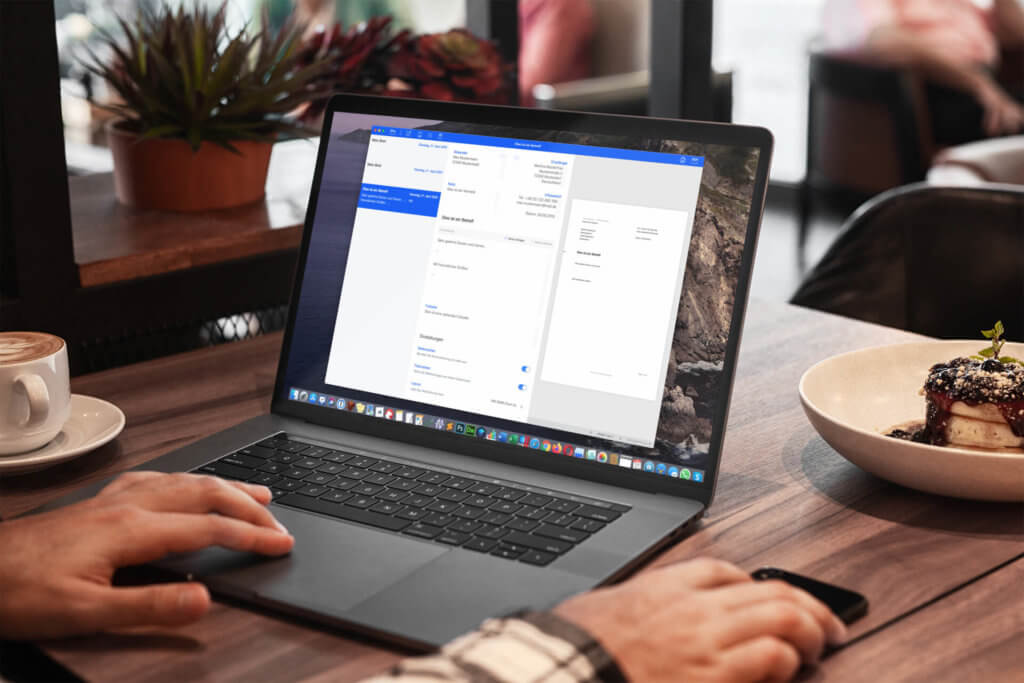 My conclusion on EasyLetter
All in all, the software from Felix Brix is ​​an absolute bargain for the small price that you can really recommend to anyone who does not want to tinker with Pages and Word in order to be able to eject proper letters. Personally, I would have liked to have paid 10 euros if my above points of criticism had been implemented.
However, you can easily create a workaround for the problem of the missing search and naming yourself: export each letter as a PDF and store it in a folder. the Spotlight search also indexes PDF files and thus offers the possibility of finding the right document again. However, the connection to editing in EasyLetter is then missing.
One can use the Mac app EasyLetter Still recommend it with a clear conscience. It has a neat user interface, is easy to understand and operate and keeps everything tidy by storing all documents internally and in the cloud without having to specify a folder.
[appbox app store id1489094205]
Jens has been running the blog since 2012. He appears as Sir Apfelot for his readers and helps them with problems of a technical nature. In his free time he drives electric unicycles, takes photos (preferably with his iPhone, of course), climbs around in the Hessian mountains or hikes with the family. His articles deal with Apple products, news from the world of drones or solutions for current bugs.