Almost every day I look at the app recommendations that are presented by Apple in the app store. I find most things uninteresting or not recommended because of too much advertising or a subscription model. I'm not fundamentally against subscriptions, but if I only use an app here and there, this financial obligation is simply too much for me. But I am happy to pay 1 to 20 euros as a one-off payment for good games if I no longer have to deal with advertising, in-game currency or waiting times in the game. And this is the case with ELOH ... I bought it for EUR 3,49, which I think is a good price. And because the app not only scores with a reasonable price, but also with a very nice gaming experience, it made it into my blog as a recommendation.
The makers of the app describe ELOH with these words:
Stop, listen and let the groove guide you through the 85 levels.
No ticking clock, no advertising, no paywalls.
Just intuitive gesture controls designed for the touch with a smooth learning curve and pressure-free setting.
And that's exactly what it is: a really well-made game that provides relaxation both visually and acoustically, but gets the brain pumping a bit at the same time.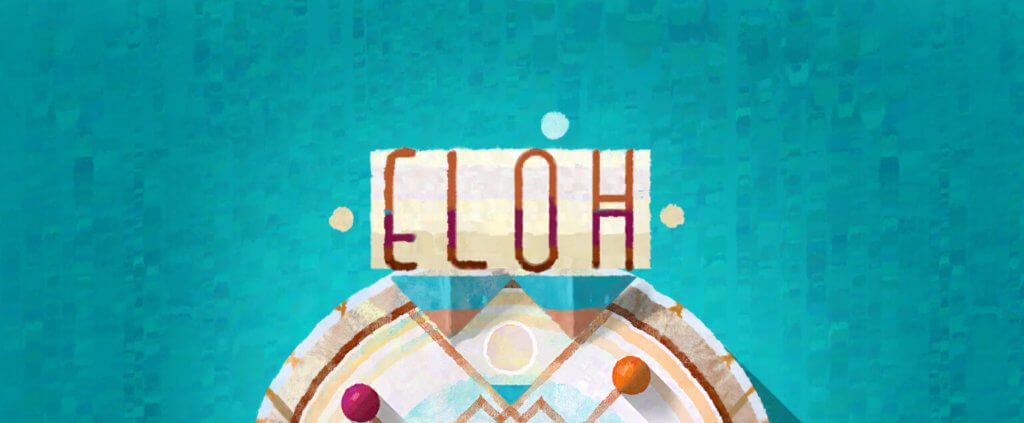 Relaxed and musically puzzling
What immediately catches the eye with ELOH is the beautiful design. The animations are fluid and the game elements are really fancy. The whole playing field fits on an iPhone screen, but there is also an iPad version containing the same levels. The background music could be described as "ambient". You hear the sound of rain, birds chirping and short musical sounds in between - everything tells you: relax and solve a few puzzles!
There are one or more sources on the game board for small balls to land in a target. With the bells, which look like a monkey's head, and a few other elements, you can make the balls ricochet and deflect them until they land on the target. The great thing about it: Whenever a ball comes out of the funnel, it makes the sound of a base drum. If it hits a bell, there is of course a chime and with other game elements, for example, sounds such as knocking wood or the like. But no matter how you pushed all the elements back and forth: there is always a cool rhythm coming out!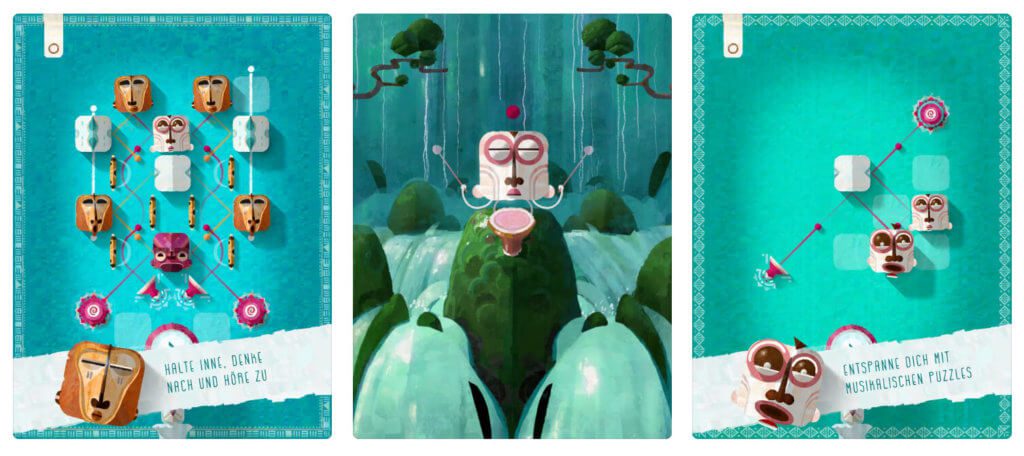 Difficulty from easy to medium
What is relatively easy at the beginning becomes more and more difficult, as you have to stop elements on slides with other moving elements at a certain point, for example. Or you have to move colored balls into the correspondingly colored target, but work with blocks that change the color of the balls again. That can be a bit tricky sometimes. But since you're tinkering with a chic rhythm all the time, it's always kind of fun - even when you're brooding.
I'm currently at level 30 and have been able to solve every puzzle so far. My 10-year-old son is also busy playing puzzles and finds the game to be a great recommendation, especially because of the sound experience. The game has a total of 85 levels that get progressively more difficult. So if I currently rate the difficulty in the "easy/medium" range, then it may well be that it's just because I haven't even completed half the level yet.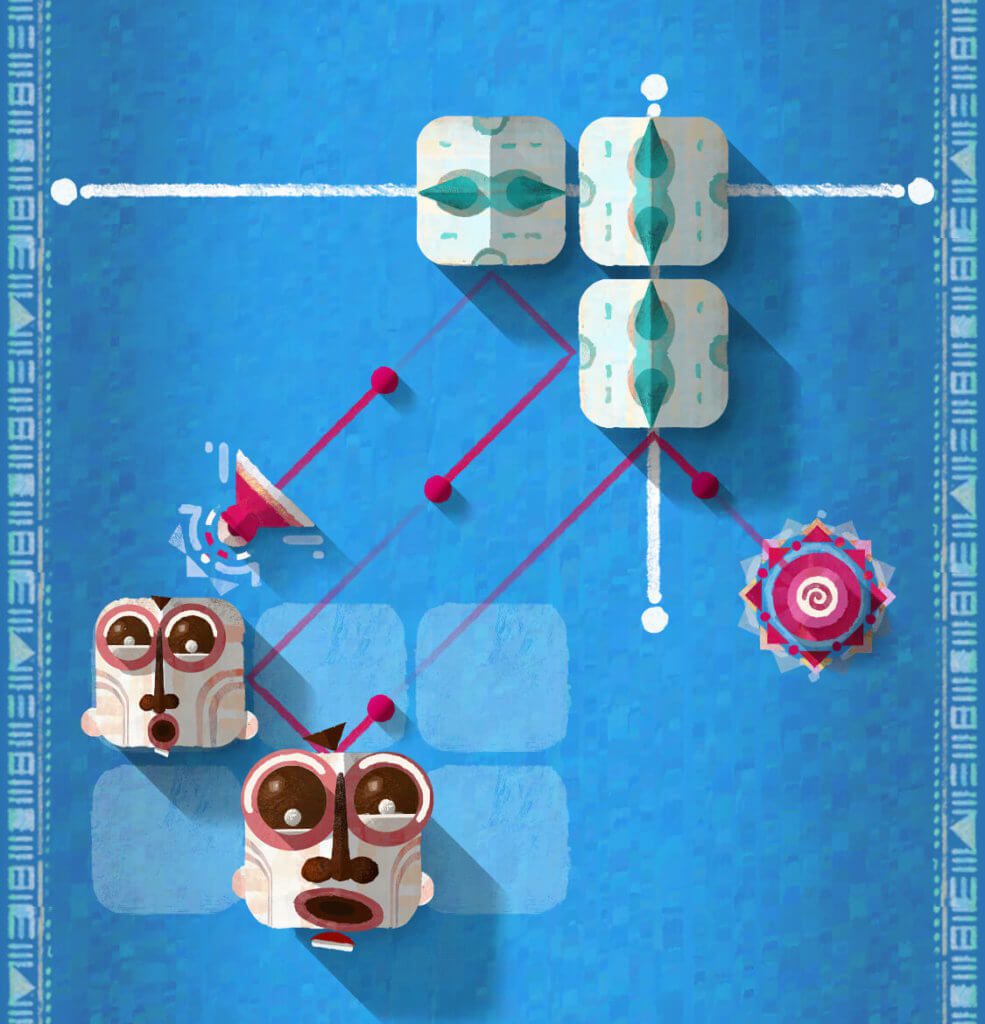 iCloud Sync built in
Another nice thing: If you have installed the game on both the iPad and the iPhone, the levels that have already been unlocked are exchanged via the iCloud synchronization. Here too - everything is very relaxed and easy. ;-) We have had many wonderful minutes with the puzzler. I would say children from 6 years of age can get along with it. The later levels are perhaps more for kids from 8 to 10 years old - but of course that always depends on the child. The age rating on my part is only a rough estimate of the age from which you can probably play ELOH.
[appbox appstore id1406382064-iphone]
[appbox appstore id1406382064-ipad]
Jens has been running the blog since 2012. He appears as Sir Apfelot for his readers and helps them with problems of a technical nature. In his free time he drives electric unicycles, takes photos (preferably with his iPhone, of course), climbs around in the Hessian mountains or hikes with the family. His articles deal with Apple products, news from the world of drones or solutions for current bugs.