As [SEO-> seo] or [Adwords-Optimierer-> adwords-optimization] you are always embarrassed to want to know how long a text is or how many characters an advertisement draft has. So far I have always taken the detour via [BBEdit-> bbedit] and copied my text into it and then read the status line to see how many words or characters the text has.

It's much easier: There is a free addon (plugin) for Firefox called "Word Count Tool", which always shows the number of words and characters in the selected text in the status bar at the bottom left. If you have marked a text and then click on this ad, then you will also get statistics about the readability of the text, how many paragraphs the text has, how many unique terms, etc.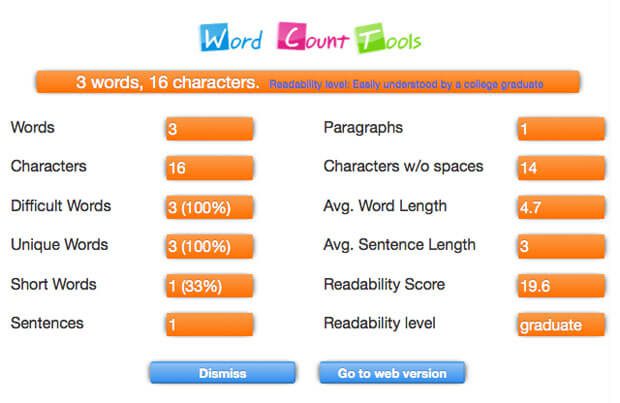 From my point of view an addon that is worth mentioning here. It's easy to use, convenient, and you don't even have to restart Firefox to use it. ;-)
Jens has been running the blog since 2012. He appears as Sir Apfelot for his readers and helps them with problems of a technical nature. In his free time he drives electric unicycles, takes photos (preferably with his iPhone, of course), climbs around in the Hessian mountains or hikes with the family. His articles deal with Apple products, news from the world of drones or solutions for current bugs.