Problems with the Gmail login? How can you secure your account? We'll show you what you can do to keep your account secure. We'll also explain how to sign into Gmail without an invitation and how to add multiple accounts to your account. Hope you find this information useful!
We'll update this article as new questions arise. To get started, just bookmark this article and check back often! And as always, keep an eye on your security settings!
Problems with Gmail login
If you can't sign in to Gmail, you're not alone. This problem is common, but it can be fixed. If you can't sign in, you can contact the Gmail support team and ask for help. The technicians are available XNUMX/XNUMX and will be happy to help you solve the problem. Some problems are unavoidable and can occur when the server is unreachable. Try logging out and back in after a few hours to see if that fixes the issue.
The first step to fixing Gmail login issues is to figure out what is causing the problem. The reasons can be varied, e.g. B. a slow internet connection, a server failure or an incorrect username and password.
solutions
Some problems can also be solved by trying a different device. To make sure you're not the only one having this problem, type the Gmail service name (gmail.login is wrong, please use www.gmail.com/login as your Gmail login) in the search bar on the site one. A list of possible solutions is then displayed.
Another way to solve the problem is to use your app password. To use your app password, you must enable IMAP. On the next page, click on the POP/IMAP tab and then select the App Password option. Your app password will immediately appear in a list. If you forgot your password, you will be asked to verify ownership of your account. This is a very simple method to fix Gmail login issues.
Another common reason Gmail won't load is that your Browser is not optimized for it. Make sure your browser is the latest version of its type. If in doubt, I would use Chrome, because this browser is - like Gmail - from the company Google and should definitely work with Gmail.
If you don't have the latest version of the browser, it's time to update it. If you still can't log in, try opening the browser in private mode. Sometimes certain can Apps and extensions cause Gmail to stop working. To fix this problem, try disabling each app individually.
If you can't sign in to Gmail, your security settings could be the reason. Make sure they are set correctly so the login page can open. If that doesn't work, it's possible that your internet connection isn't stable. If this doesn't give you access to Gmail, you should check your incoming and outgoing server addresses and the rest of your settings. Then try logging in again with those fixes.
Security measures you can take to protect your account
Two-factor authentication is a great way to protect your Gmail account. This feature is a good idea because it makes your account more difficult to hack. You'll need to provide a second piece of information (a cell phone number or a USB security key) to gain access to your account. To ensure your data is secure, you should enable two-factor authentication. To do this, follow the steps outlined by Google.
Avoid connecting your Gmail account to untrustworthy applications or websites. With such use, hackers can impersonate institutions or family members to steal your personal information.
Remember never to tell strangers your password and don't save your passwords in text files.
Never reply to suspicious emails, SMS, or instant messages, or click on links sent to you from unreliable sources. You should also use Google Chrome as it will warn you when you are viewing content that may be spreading malware or viruses.
Set Google security
Your Gmail account's security sidebar has several sections. At the top of the page you will be warned of potential security issues with your account and clicking on "Secure Account" will take you to a list of the most common issues.
You can also update your account recovery options to make it harder for hackers to break into your account and steal your data. In addition to these steps, Google has developed dozens of security features for Gmail users.
You should always update your Gmail password regularly, preferably every three months. If your account is compromised, you can use your backup contact details to prove your identity. Also, you should use multiple backups if you have more than one account. You can also use SMS passcodes to protect sensitive emails. This way you can make sure that nobody else can access your account. If you're in a bind, you should try reducing the number of devices connected to your Gmail account.
Sign in to Gmail without an invitation
Getting an invitation from Gmail is one way to sign up for the email service. But even if nobody invited you, you can still sign up for Gmail. Just make sure you have an email address that you can receive invites from. Once you've done that, you'll have to wait five to six days to receive your invite. If you don't know how to get an invite, you can ask a friend to send it to you. Make sure he or she lives in the US, UK or Canada as the feature is not available in other countries.
Adding multiple accounts to your Gmail account
Adding multiple accounts to your Gmail account is easy once you know how. Once you've signed up for the Google service, just go to Settings and Accounts and click Import. On your smartphone, just tap Add another email account. Enter the new email address and password and confirm adding the account. Gmail will show you the account details of both accounts. This way you can manage your email from both accounts.
Adding multiple email accounts is a good way to increase the security of your email account. Remember to create a separate password for each account. Setting up multiple email accounts also makes it easier to view email from all your accounts in one place. This is especially useful when you need to quickly check an email, e.g. B. An important email from work. When you click on a specific email address, the message usually opens within a few seconds.
After you've finished setting up the new email account, the Gmail app will open. Tap the Gmail icon. From the settings menu, tap the Add Account option. You'll be prompted to sign in with your existing Gmail account or create a new account. If you already have an account with Gmail, tap Next. Otherwise, tap the Sign In screen. The new account will appear under your existing Gmail account. Once the new account is added, you can use both accounts to send and receive email.
Google Chrome extension allows access from different browsers
If you want to access multiple Gmail accounts from different browsers, you can use the Chrome extension to do so. This extension allows you to create multiple user profiles without affecting your existing settings or data. If you add multiple Gmail accounts in Chrome, you can manage multiple email accounts with a single click. Best of all, the extension doesn't change your browser's settings or data, so you can use two or three accounts at the same time.
Once you've created the second email account, you'll need to verify it. After logging into the new account, you will be prompted to verify the email by clicking the verification link or copying the verification code. After that, you can set the secondary email account as the default email address for your primary Gmail account. This way, you can check email from both accounts in one Gmail inbox.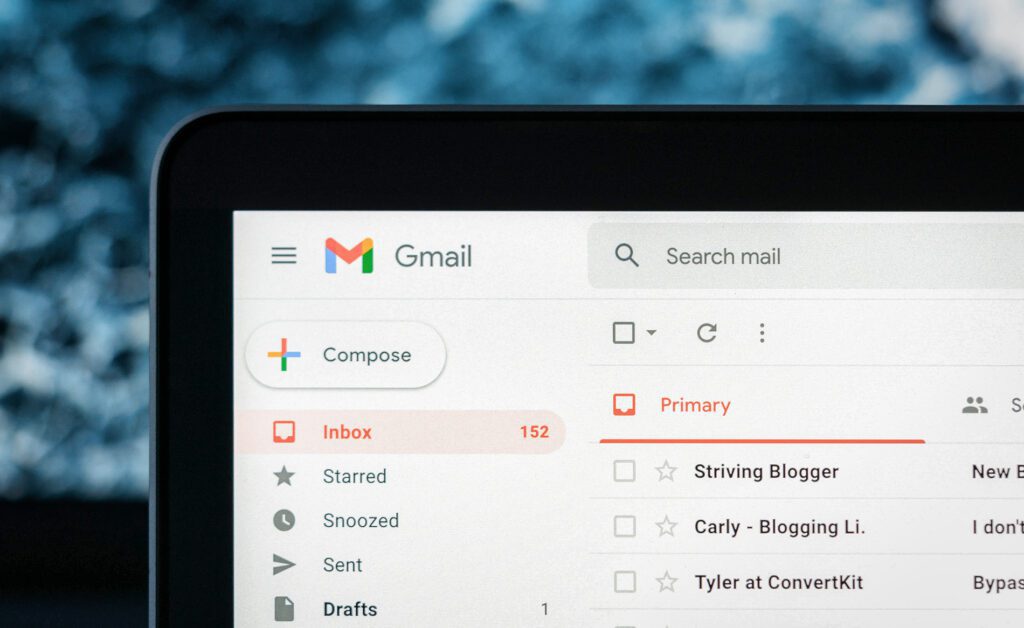 Forgot Password? How to reset your Gmail password...
If you forgot your Gmail password, you're not alone. Most people have this problem at some point in their lives. If you are one of them, you must know what to do. Here are some tips that will help you recover your account. Don't forget that Gmail lets you recover lost or forgotten passwords. To reset your password, follow the steps below. You may need to change your password first. If you don't remember it, don't worry. You can restore your account at any time.
First, visit the Gmail website and click Sign In. Click the "Forgot your password?" link. Enter your last password that you remember. If that doesn't work, you can try another question. If all else fails, you can use your second email account. Click on "Forgot your password?" and follow the on-screen instructions to reset your account password. Alternatively, you can try resetting your Gmail account password using a different email address.
Remember that you must be logged into your Gmail account to reset your password. If you're signed out of Gmail, you can't sign in to other Google services. To reset your password, go to Gmail's Forgot Password page. Enter your old Gmail password in the space provided and click the "Reset" button. Then follow the instructions on the page to change your password.
Once you've changed your Gmail password, you can log into Gmail to regain access to your account. After you have logged in, you must enter your current password. You will then be asked to confirm it. Once you are logged in, click on the "Reset Password" button to continue. This method is more convenient and reliable than other methods, but remember to carefully protect your account. You should keep the new password secret.
After you have completed all the steps, you can reset your Gmail password using your smartphone. To do this, you need an Android phone with an active Google account. Once you've logged into your account, you can use your phone to unlock your Gmail account. If you recently received a notification from Gmail, you'll need to acknowledge it. After that, you will be redirected to the fourth step on the Gmail website.
If you can't remember your Gmail password, there are several ways to recover it. You can try calling Google Support or setting up a recovery email address. However, it's not advisable to give your password to a stranger, even if they claim to offer account support. You should never give your verification code to anyone. This gives you additional protection against unauthorized access. You may be asked to provide your phone number to recover your Gmail account.
If you signed in to your Gmail account with multiple devices, check all devices signed in to your account. If you don't have exclusive access to the account, remove them from the list of devices. Then check the applications that have access to your Gmail account and uninstall any that aren't needed. Finally, you need to create a strong password that combines letters, numbers, and symbols. Make sure you use different uppercase and lowercase letters.
Jens has been running the blog since 2012. He appears as Sir Apfelot for his readers and helps them with problems of a technical nature. In his free time he drives electric unicycles, takes photos (preferably with his iPhone, of course), climbs around in the Hessian mountains or hikes with the family. His articles deal with Apple products, news from the world of drones or solutions for current bugs.