The new HAYLOU PurFree bone conduction headphones offer a flexible but dimensionally stable structure, a design that won the Red Dot Award 2022, and skin-friendly and sweat-resistant material. Because the sound is transmitted via the bones near the ear, the ears and the auditory canals remain free. So you can z. For example, not only enjoy music during sports, but also pay attention to the environment. This is also an advantage when riding a bike, as you can take part in traffic as an attentive driver and not be distracted by music, podcasts or other audio from approaching cars.
Abbreviation: View and order here on Amazon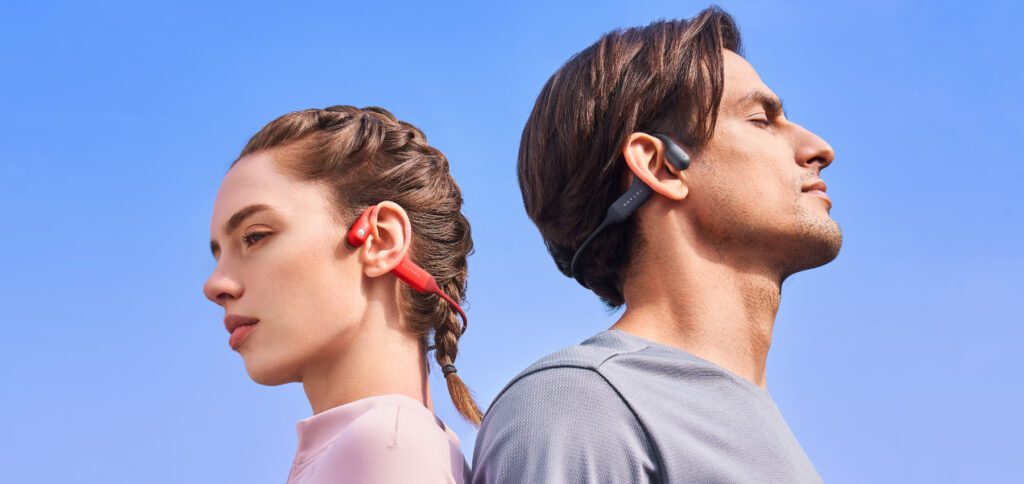 Details on the HAYLOU PurFree bone conduction headphones
The audio that the HAYLOU PurFree headphones receive via Bluetooth 5.2 is transmitted via bone conduction. So you don't need speakers close to your ears to keep them free and listen to music, audio books, podcasts or anything else at the same time. Thanks to skin-friendly silicone, a secure hold and a battery life of up to 8 hours, the headphones with the model designation BC01 are not only suitable for sports, but also for everyday use. Thanks to the quick charge function of the headphones, there is enough battery capacity for 10 hours of audio playback after 2 minutes.
Multitasking friends will also be interested in the possibility of connecting to two devices at the same time. After connecting to both devices (e.g. iPhone and Apple Watch or Mac and iPad), it is easy to switch between the two. Of course, the sound quality is even more important: This should be very high thanks to high-quality vibration mechanisms and an elastic surface without major vibrations and thus without loss of contact. The sound is purposefully concentrated and offers a wide soundscape with clear details. According to the manufacturer, the whole thing should lead to the most immersive sound experience possible with bone conduction headphones.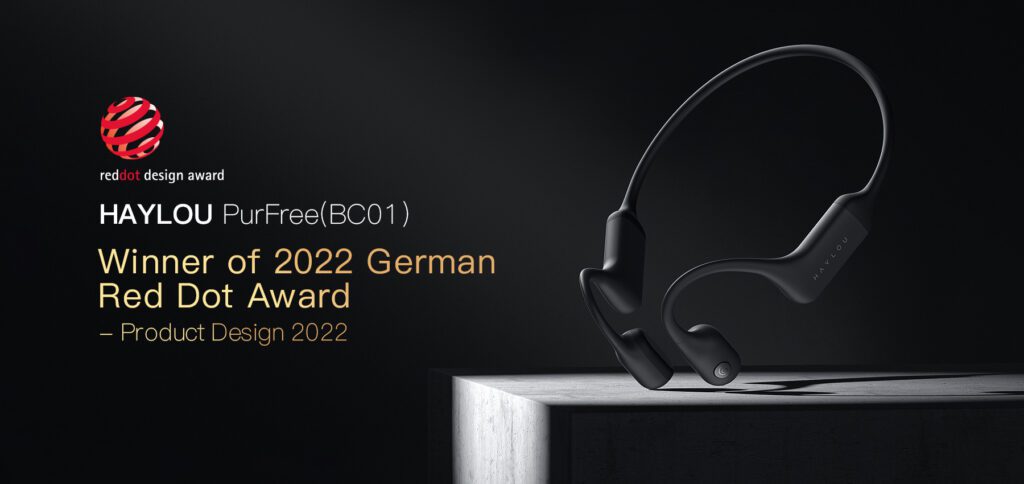 Buy HAYLOU PurFree BC01 headphones (and save)
At Amazon, the regular price for the HAYLOU PurFree BC01 bone conduction headphones is 109,99 euros. However, you can activate a coupon on the product page (simply tick the appropriate box) and thus save 15 euros. Furthermore, as part of the payment process, you can Amazon Coupon Code HaylouBC01 Use it to save another 20 euros. So you save a total of 35 euros and end up paying only 74,99 euros for the new headphones with bone conduction for free ears during private audio playback. Feel free to leave a comment with your experiences if you have already tried the headphones!
16,50 EUR
HAYLOU PurFree bone conduction headphones, Bluetooth 5.2 wireless bone conduction sports headphones with ...
Open-Ear Comfort: Haylou BC01 bone conduction sound, comfortable wearing during sports, healthier ear canal...
Safety and Connection: Stay connected with every workout with our advanced bone conduction technology...
IP67 Waterproof: Completely sweatproof and waterproof for training, fitness and running. (Not for swimming...
Information provided without guarantee; Changes possible
After graduating from high school, Johannes completed an apprenticeship as a business assistant specializing in foreign languages. But then he decided to research and write, which resulted in his independence. For several years he has been working for Sir Apfelot, among others. His articles include product introductions, news, manuals, video games, consoles, and more. He follows Apple keynotes live via stream.
The page contains affiliate links / images: Amazon.de