I stood by the Apple Watch after setting up before the problem that I couldn't find a way to install apps directly on the watch. There is no watchOS App Store or any other way of installing programs directly on the watch. Instead, the watch settings and the installation of applications are made using the watch app on the iPhone. And I have summarized how it works in the following instructions.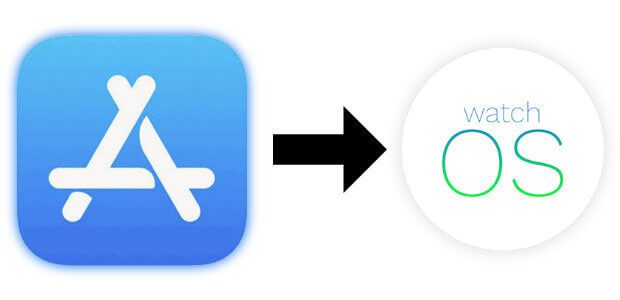 Instructions: Install Apple Watch apps
If you want to add apps to watchOS, you can do that on your iPhone. When setting up the watch, you already have the option of accepting all or individual programs that are already installed on the smartphone and are compatible with the Apple Watch. If there is no iOS app available that can also be transferred to the watch, then one must of course first be downloaded from the App Store / iTunes.
But even after pairing and setting up the Apple Watch on the iPhone, you still have the option of taking over all compatible or individual applications. So if you want to install apps on the watch, just proceed as follows:
Open the "Apple Watch" app on the iPhone
Tap in the program on "My watch"
Scrolls the overview to the app to be installed
Then tap on "Install" and the application will be installed on the clock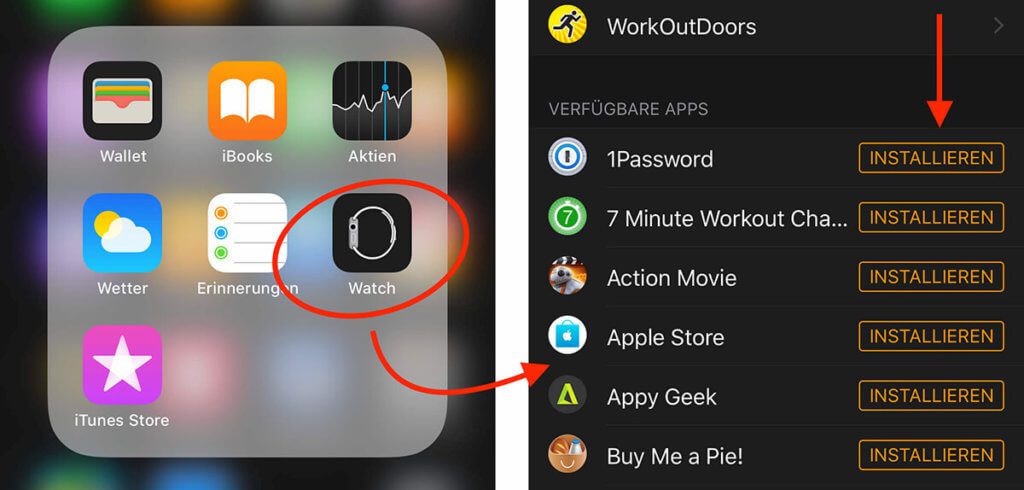 Remove an app from the watch
Unfortunately, you also have to go through the iPhone to uninstall Apple Watch apps. This is done as described above via the overview in the clock application. Instead of "Install", however, you tap on the app and then deactivate the "Show app on Apple Watch" option. Maybe in later versions of watchOS there will be the option to remove the programs directly from the watch - that would be useful.
By the way: If you do data usage If you want to keep the iPhone and Watch low, you can deactivate the automatic updates for installed apps. For Apple Watch apps that are installed or linked to the watch, this can be done using the aforementioned app on the smartphone. In it you select "My watch" again and then "General". There is then the point "Automatic app installation". If you deactivate the point, updates will not be accepted; however, compatible watch apps are not automatically transferred to the iPhone after installation. So you have to choose what you prefer.
Jens has been running the blog since 2012. He appears as Sir Apfelot for his readers and helps them with problems of a technical nature. In his free time he drives electric unicycles, takes photos (preferably with his iPhone, of course), climbs around in the Hessian mountains or hikes with the family. His articles deal with Apple products, news from the world of drones or solutions for current bugs.