Apple is currently under some pressure to justify the 30 percent "fees" it charges app developers for selling anything through the App Store. Don't get me wrong: I think the 30 percent is perfectly fine and I don't see any reason why you have to argue why 30 percent is justified and not 10 or 20 percent. Why? Because everyone can set their own prices. I wouldn't be hostile to a Porsche dealer just because I think their prices are a long way from manufacturing costs. I don't have to buy a Porsche and I can get a car that I think has better value for money.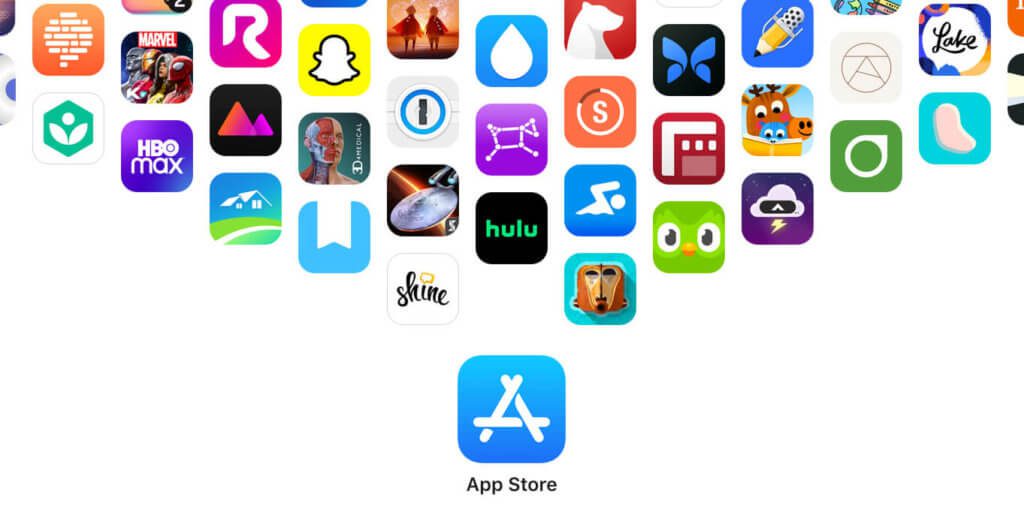 There is no way around the App Store
However, I find the criticism that you cannot sideload apps to the iPhone or iPad, as is feasible with Android smartphones, more justified. This means that there is simply no viable way around the App Store for developers and they are practically forced to submit to the App Store rules if they want to market an app for an iOS or iPadOS device.
Only positive statistics ...
The critical voices about the App Store have now definitely moved Apple to put two pages online for the English-speaking area, which should make it clear which advantages the App Store offers Developer and for the End customers hat.
The App Store is a safe and trusted place for customers to discover apps and a great opportunity for developers to offer apps and services for iPhone, iPad, Mac, Apple TV and Apple Watch in 175 regions. Find articles, guidelines, and other resources to help you design incredible apps, reach more users, and grow your business.
There is no question that impressive numbers are mentioned here, which I would like to briefly list later, but of course only "good" numbers. This means that you don't find, for example, the number of companies that have gone bankrupt because years later Apple suddenly said that the company's apps would no longer fit in the App Store after all. And you don't see the money that parents had to shell out because the kids accidentally bought some Smurfs on the iPhone. There are also no figures on how many subscription models are still running, although it is obvious to everyone that coloring apps with 100 euro prices for monthly subscriptions cannot really be serious.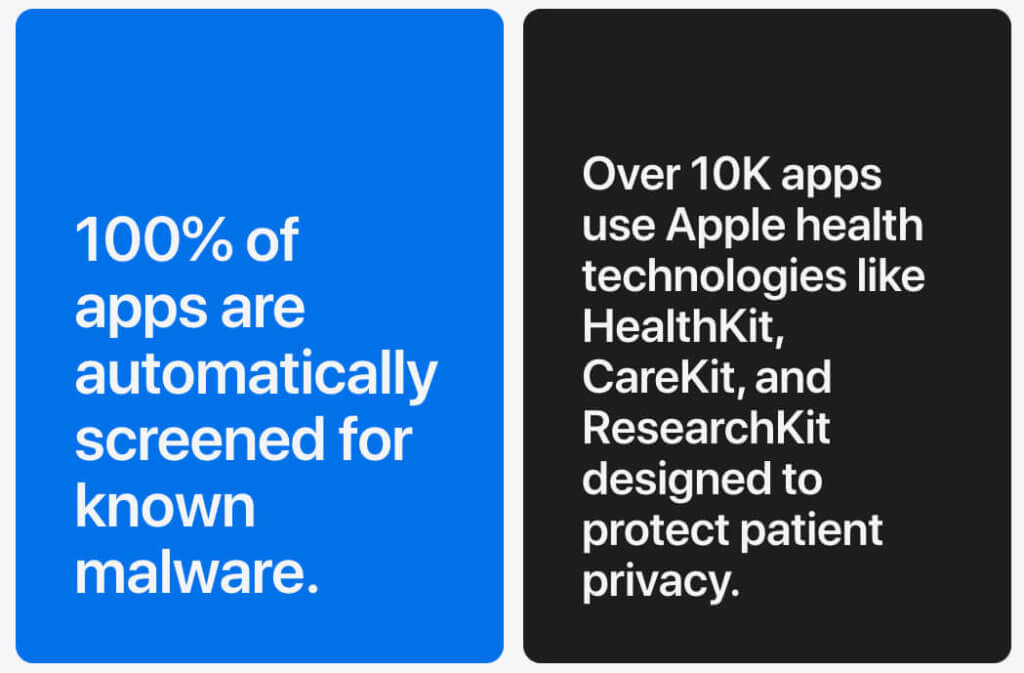 Now finally the numbers!
It shouldn't be a criticism of Apple that there are no negative statistics here. No company could afford to publish something like this ... other places are necessary for this. So here are the numbers that were ultimately what I was looking for when I started this post:
curated app collections with nearly 20.000 posts
over 1,8 million apps available worldwide
175 stores in over 40 languages
over 150 expert editors worldwide
100% of the apps are checked for known malware
Over 10.000 apps use technologies such as HealthKit, CareKit and ResearchKit, which were developed to protect patient privacy
150.000+ rejected apps that violated privacy policy
over 500 experts around the world review over 100.000 apps every week
Over 1 million apps have been disapproved of offensive, harmful, unsafe, or illegal content
Moderators worldwide check the App Store Charts for quality on a daily basis
In 2020 over 60 million reviews classified as spam were removed
Over 2 million apps were removed because they were no longer updated or no longer ran with the latest OS versions
Over 900.000 apps use secure payment options such as Apple Pay and StoreKit
Over 4 billion apps are delivered daily from data centers that run on 100 renewable energies
Over 180 regional payment methods and 45 currencies are supported
92% of the iPhones released in recent years run on iOS 13
With the App Store you can reach over 1,5 billion Apple devices
there are over 250.000 APIs for any hardware and software solutions
the Apple Developer Program has over 28 million users in 227 regions
Apple provides over 160.000 technical documentation and sample code to aid in app development
almost 90% of all apps are checked within 24 hours
Over 500 million users visit the App Store every week
Apple has paid out over $ 2008 billion to developers since 155
85% of the apps are free and their developers pay nothing to Apple
over 50% of the downloads come from outside the developer's region
Every month billions of anonymized data points are analyzed and give developers important insights for their business
In 2020, 250 million user reviews were removed for non-compliance with integrity standards
Over 50 billion views, including apps promoted through email, paid advertising, or social media
Over 130.00 apps were presented as special apps on the Apple App Store and channels
A study found that the App Store generated over $ 2019 billion in sales worldwide in 519
the App Store ecosystem has over 2,1 million jobs across all 50 states in the United States
I'll leave it at that and just let the numbers work on you. Leave me a comment if you have any experience with the App Store or want to share your opinion on Apple's 30/70 deal.
Jens has been running the blog since 2012. He appears as Sir Apfelot for his readers and helps them with problems of a technical nature. In his free time he drives electric unicycles, takes photos (preferably with his iPhone, of course), climbs around in the Hessian mountains or hikes with the family. His articles deal with Apple products, news from the world of drones or solutions for current bugs.