According to media reports on an internal Apple memo, some products will be classified as "vintage" or "obsolete" by the end of June 2022. Apple calls its products vintage if they haven't been sold for five to seven years. Apple refers to products that have not been sold for more than seven years as obsolete. While repairs or software updates are still possible for Apple's vintage products, it looks more difficult for discontinued devices. Only remaining stocks of spare parts can help here; Software is repaired at most in the case of serious security gaps.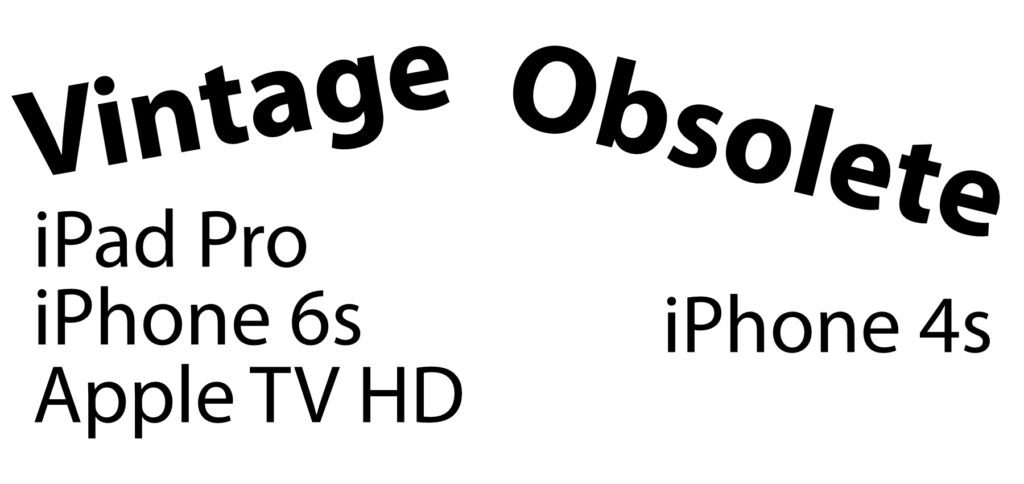 Probably vintage from the end of June: first iPad Pro, iPhone 6s (Plus) and Apple TV HD
The first iPad Pro was introduced in 2015 with a 12,9-inch display. The A9X was used as the system on a chip. At that time, the Pro tablet from Apple still had a home button and a single camera on the back. This was advertised with 8 megapixels. Among other things, according to one Articles MacRumors plans to officially classify the device as vintage by the end of the current month.
The same is said for the iPhone 6s and the iPhone 6s Plus. This also appeared in 2015 and relied on the A9 chip. The main camera delivered photos with 12 megapixels and could already record 4K videos with 30 fps record, tape. Optical image stabilization was also used in the Plus version. The display sizes of the two devices are 4,7 inches and 5,5 inches. While the two smartphones are still compatible with iOS 15 are, they will probably disappear from the compatibility list of the new iOS 16 system this year.
In the linked article from MacRumors, the Apple TV HD is also counted among those devices that are to be labeled "vintage" from the end of the month. However, it is suspected that this is a typographical error and could mean a version of the 3rd generation Apple TV. However, it could also mean the first versions of the Apple TV HD, as the first version came out in 2015. However, a product with the same name is still being sold by Apple, causing confusion.
Discontinued from the end of June: Apple iPhone 4s
The iPhone 4s is currently still on Apple's vintage list (except for the 8 GB version, which is already obsolete). From the end of June, however, it is to be declared obsolete or discontinued. The device, released in 2011, has a 3,5-inch display with 960 x 640 pixels and an A5 chip. The RAM is just 512 MB. In addition to the 3,5 mm jack for headphones and headsets, the iPhone 4s also has a 30-pin connection instead of Lightning.
If you are confused by the descriptions of the different device stages or if you still don't know what "vintage" and "obsolete" mean after reading this article, then that's no problem. You can find out which models of Mac, iPod, iPhone, iPad, Beats and Apple Watch are on which list in the official Support document HT201624. Which device do you regret most that it is no longer supported? Feel free to leave a comment on the topic!
After graduating from high school, Johannes completed an apprenticeship as a business assistant specializing in foreign languages. But then he decided to research and write, which resulted in his independence. For several years he has been working for Sir Apfelot, among others. His articles include product introductions, news, manuals, video games, consoles, and more. He follows Apple keynotes live via stream.