The colorful pinball game INKS. from the software company State of Play Games The latest app of the week is available for free download for iOS devices such as iPhone, iPad and iPod Touch. There is no extensive test this time as with the previous apps of the week, which you can download and install for free for one week. For this I have included a video in the post that actually shows everything you need to know;)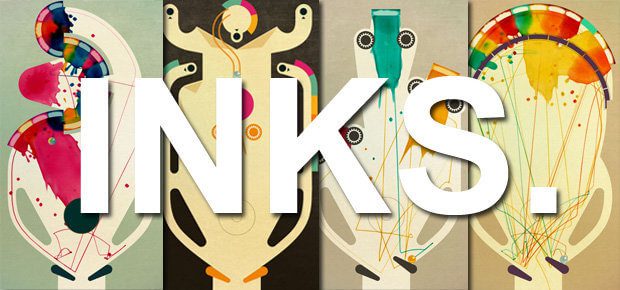 INKS. Free pinball app instead of € 3,29
You can download the game app INKS., In which you have to chase a ball over a virtual table in the usual pinball manner, from the App Store from today until the middle of next week and then use it free of charge beyond the week. The app of the week got the in 2016 Apple Design Awards and is now in 2017 Awarded as app of the week for the second time by the nerds from Cupertino. No wonder, because it is an ordinary pinball machine for iPhone and iPad INKS. not - the app brings a lot of color into play. And that from iOS 9.1.
[appbox app store id1081847121]
Self-explanatory video for the iOS app of the week
Do you want to know more before you download the app and enter a colorful pinball universe? Then either have a look at the App Store - or watch this video:
Did the video convince you? Then you can INKS. Download the app of the week for free for iOS devices such as the iPhone, iPad and iPad Touch. It is important that you have an iOS version from 9.1. The many good reviews of the game speak for the same in any case. If you've already tried it or discovered it through this post, please leave a comment!
Have fun playing;)
After graduating from high school, Johannes completed an apprenticeship as a business assistant specializing in foreign languages. But then he decided to research and write, which resulted in his independence. For several years he has been working for Sir Apfelot, among others. His articles include product introductions, news, manuals, video games, consoles, and more. He follows Apple keynotes live via stream.