The home screen is the area in the iOS operating system on the Apple iPhone that shows you your apps and on which you can place widgets. If no app is currently active, the home screen is displayed after unlocking the iPhone display. But there are several reasons not to display it in whole or in part. If you want to provide less distraction, not reveal everything during a screen transfer or simply keep things tidy, you can go to iOS 14 Hide home screens. You can find the instructions here.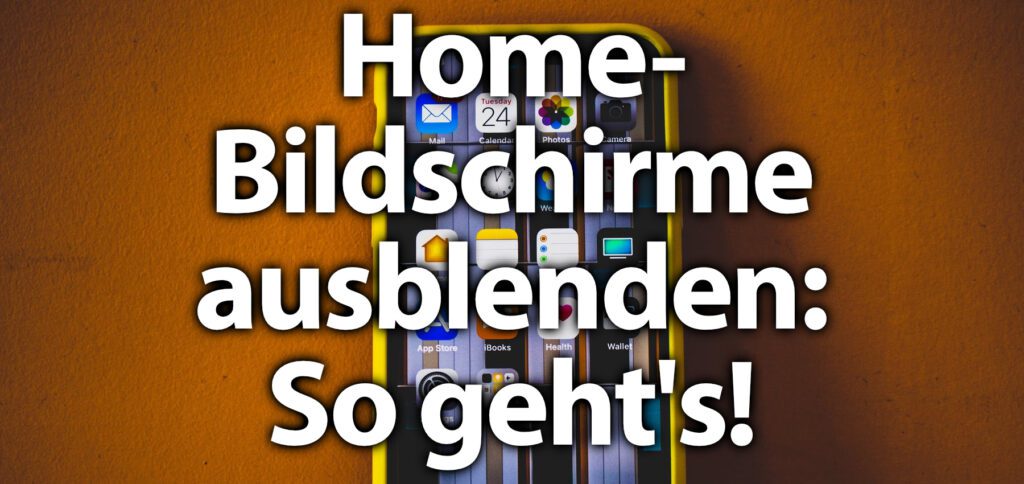 Instructions: Hide the home screen (s) on iOS 14 on the iPhone
If you put more than 24 apps and folders on the display of your Apple smartphone or if you also use widgets that take up some space, you probably have several home screens. This means that you can swipe between several pages with app icons, folders, widget displays and the like. Do you want to hide one or more home screens, then you proceed as follows:
Tap and hold anywhere on one of the home screens
Let go when the app icons start jiggling
Tap on the dots (below) that show the number of screens
Now remove the checkmarks from the overviews that you want to deactivate
Tap on "Done" in the upper right corner
It is important to know that you have to keep one of the app and widget overviews active. So you cannot remove all ticks, you have to leave one. Whether screen transfer, a distraction-free everyday life or other application of hiding individual overviews: maybe you should set up a certain, tidy and serious-looking page that you can leave active.
Hide Apple iPhone Home Screen: Screenshot Instructions
Here I have recorded the above points again in the form of screenshots. So if you don't know what to do with one of the points, you can use the pictures as a guide. I took the screenshots under iOS 14.4.2 on the iPhone 12 Pro.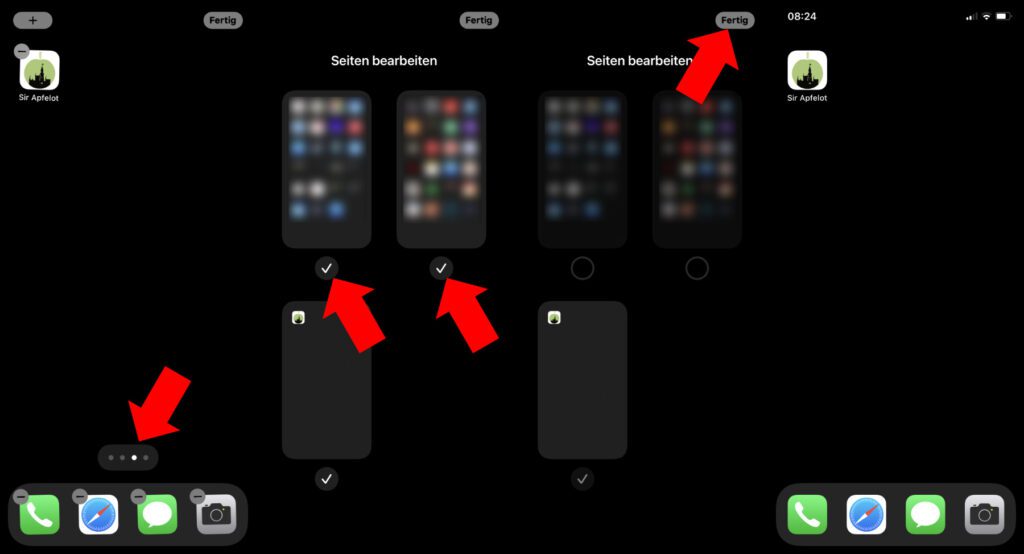 After graduating from high school, Johannes completed an apprenticeship as a business assistant specializing in foreign languages. But then he decided to research and write, which resulted in his independence. For several years he has been working for Sir Apfelot, among others. His articles include product introductions, news, manuals, video games, consoles, and more. He follows Apple keynotes live via stream.