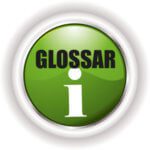 Files with the extension .f4f are called Flash MP4 Video Fragments. They are created and used by Adobe Media Server for HTTP dynamic streaming.
These files are to be used as a video stream and can be played back during the download. However, it is not easy to save the f4f files locally in order to watch the film again later. If you still want to download the files, you should look around for the Video DownloadHelper Extension for Firefox. This add-on helps to save files locally on the computer.
On the Mac as well as under Windows, .f4f files can be played with the Flash Player. However, the f4f files are fragments of a stream ('F4F file is a Flash MP4 Video Fragment'), all of which would have to be put together in order to reconstruct the stream.
-

Jens has been running the blog since 2012. He appears as Sir Apfelot for his readers and helps them with problems of a technical nature. In his free time he drives electric unicycles, takes photos (preferably with his iPhone, of course), climbs around in the Hessian mountains or hikes with the family. His articles deal with Apple products, news from the world of drones or solutions for current bugs.