With the Jabra Elite Sport True Wireless Headphones For sporty users, the manufacturer Jabra combines its 16 years of Bluetooth experience with good sound and sophisticated technology. The Sports headphones can be used with iOS devices, i.e. with your iPhone, as well as with Android devices. In addition to playing music, it is also possible to make phone calls. The compensation of background noises ensures that only the music or the conversation partner can be heard. Here I have summarized the most important facts and a few pictures of the upcoming product for you.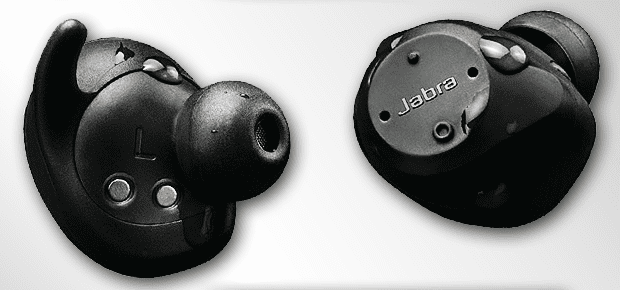 Jabra Elite Sport True Wireless data sheet
First of all, I would like to list the most important data for you so that you know what you are dealing with. I think that with the values ​​listed you can almost make a purchase decision. However, if you are an impulsive shopper, then I have to disappoint you; the new sports headphones from Jabra are not on the market yet ... but soon;)
Here is an excerpt from the official data sheet for the new Jabra headphones:
Headphones: weight 6,5 grams each; Dimensions each 27 x 30 x 22.5 mm (L x W x H)
Charging box: Weight: 67 grams; Dimensions: 72 x 51 x 26,5 mm (L x W x H)
Functions: music or other audio playback, voice control, telephony, noise suppression, pulse measurement, measurements by motion sensor, etc.
Music or speech time on one battery charge: 3 hours
Charging with the box: 2 x possible; so 6 hours more mobile time
Charging time: 2 hours
Standby capacity: 200 hours
Connectivity: Bluetooth 4.1 at a distance of up to 10 m; Can be coupled with up to 8 devices at the same time
Loudspeaker data: 16 ohms ± 15% at 1 kHz (impedance); 20 Hz to 20 kHz (frequency)
Microphones: 4 pieces for noise cancellation, voice control and telephony; 100 Hz to 10 kHz (frequency)
Working temperature: - 10 ° C to 55 ° C
Storage temperature: - 40 ° C to 65 ° C
Dust and water resistance according to IP67, tested for impact and drop resistance, dirt, heat and moisture
Scope of delivery: Jabra Elite Sport "True Wireless" headphones, 3 different pairs of silicone earplugs, 3 different pairs of foam earplugs, 3 different pairs of retaining brackets, charging box, micro-USB cable, short start-up instructions, guarantee and information flyer
Warranty notice: 1 year general warranty; 3-year warranty against defects caused by perspiration at homeApp Registration of the device (defective Bluetooth speakers through sweat have happened to me several times)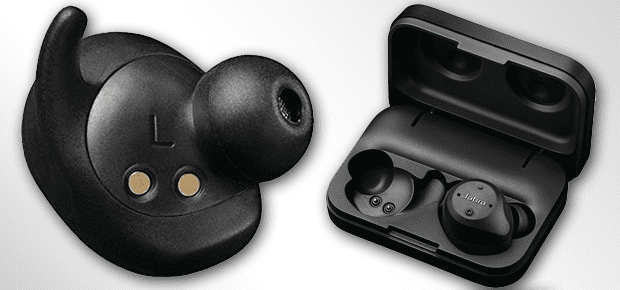 Fitness monitoring through headphones and an app
In addition to the options for suppressing ambient noise, for playing back audio and for making phone calls, these sports headphones live up to their name thanks to their diverse sensors. Among other things, namely the user's pulse measuredso that the training can be better evaluated and the app can indicate upcoming breaks. Also comes a biometric motion sensor for use, which among other things helps to record and count individual training units. So there is a lot of technology in the little plugs and, coupled with the app, they are extensive training aids.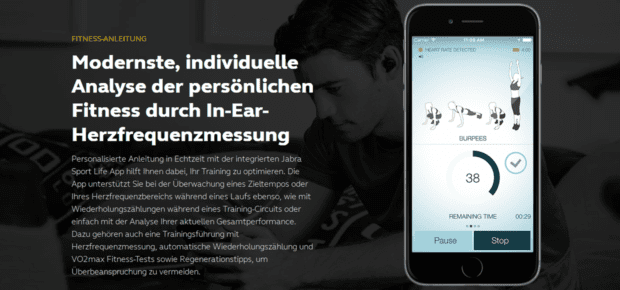 Jabra Elite Sport Bluetooth Fitness Headphones: The Price
If you want to buy the headphones or have them given for Christmas, then you will certainly be interested in their price. On the official website of the manufacturer, they are offered for 249,99 euros. However, you will also find on Amazon the option of pre-ordering the sports headphones - for a much cheaper EUR 221,84 (at the time of this article's editorial deadline). As early birds, you will also benefit from the "pre-order price guarantee" until you are able to deliver, and pay the lowest price from ordering to publication. So if you order now you pay 221,84 euros or less. ;)
Conclusion on the new Jabra sports headphones with fitness support
An all-encompassing and equivalent alternative to the Apple AirPods is not offered here either; for athletes, however, it is the ideal offer, I would think. These headphones sit securely, offer good performance, many useful features such as noise cancellation and a decent data sheet. If you want to compare the Jabra models with cheaper, but less extensively usable headphones, then you will find it here another article about the Syllable D900 MINI headphones. What is your opinion on Sports headphones and these models in particular? Feel free to leave a comment!
After graduating from high school, Johannes completed an apprenticeship as a business assistant specializing in foreign languages. But then he decided to research and write, which resulted in his independence. For several years he has been working for Sir Apfelot, among others. His articles include product introductions, news, manuals, video games, consoles, and more. He follows Apple keynotes live via stream.
The page contains affiliate links / images: Amazon.de