The Company Motif got me for my advent raffle Kindly provided two 50 EUR vouchers for the creation of a photo book. For this reason, I would like to briefly mention that you can still order photo books and calendars for 16.12.2020 from Motif until December 2021, XNUMX, which will then even arrive in time.
Christmas is getting closer and you are still missing an individual gift? With the macOS and iOS app Motif, Apple users can quickly put together high-quality photo gifts. Thanks to express delivery, the noble calendars and photo books will be ready for the festival if they are ordered by December 16. (Extract from the press release)
I'm also not through with my Christmas orders yet and am currently considering throwing some of our dog photos into the Motif app to create a photo book for my wife. If I can still do that, I can give you a test report on Motif right away in 2021. ;-)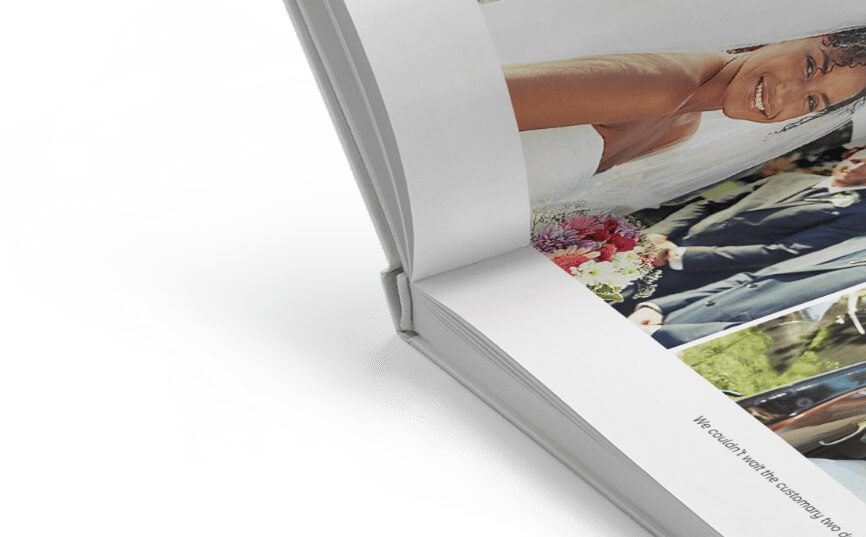 Recommendation from Apple when it comes to photo products
Not that long ago, Apple decided to stop offering photo products in its Photos app. In connection with this, the recommendation came at the same time that Motif could be a suitable partner for the customers in the future.
This is not a coincidence, because Motif is not only priced in the upper segment, but also delivers top quality. I have not yet had a product created by Motif myself, but Motif has received very good reviews several times in various tests by magazines and bloggers.
Semi-automatic photo book creation with Mac, iPad and iPhone
There are two points that I find very exciting about Motif and that I'm almost happy to finally be able to test:
There is a macOS as well as an iPadOS and an iOS app with which you can create Motif's photo products. As an Apple user, you have virtually every opportunity to be creative.
The Motif apps offer the option of working with over 80 templates and simply importing your bunch of photos into the assistant - without uploading, of course, directly from the photo library. The software selects the best photos according to sharpness, exposure and other aspects and then builds a photo book from them. After this process, you can do the fine-tuning yourself and should be done pretty quickly.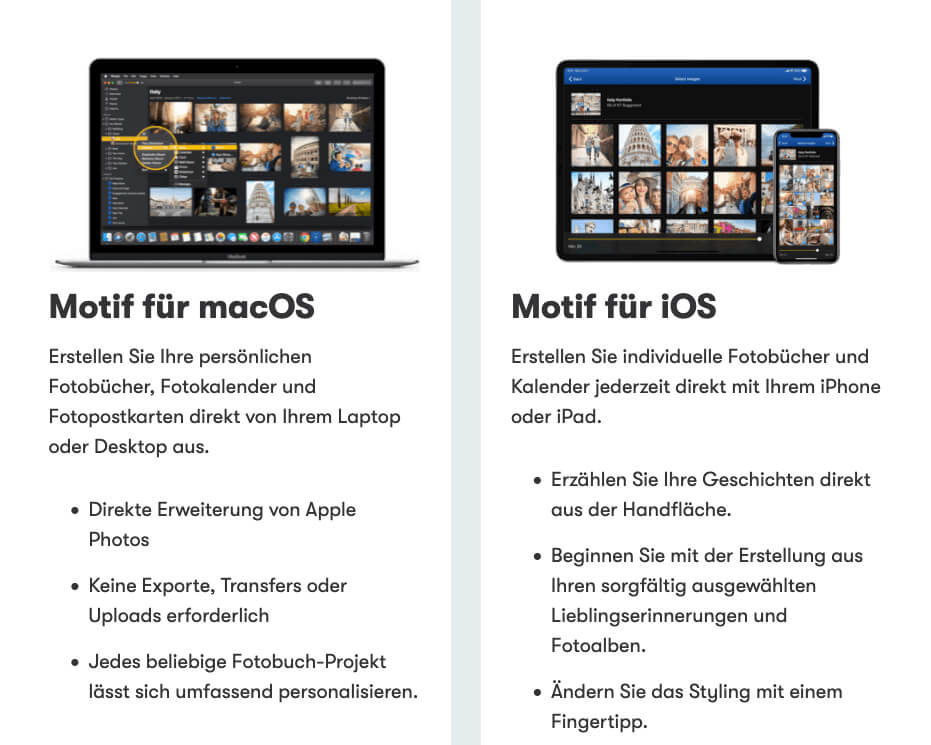 Photo book on autopilot
The semi-automatic creation appeals to me in particular, because I like to get bogged down in details when I sit in front of an empty photo book and then start to select the photos in the app and move them back and forth. If the software already delivers a usable result, the time for this is of course shortened enormously, since you only have to change something here and there or add text.
So, enough of the theory. I would say that if you haven't got a Christmas present for your sweetheart, you'd better get one Motif app and see what the autopilot can do. Until December 16.12 you can then fine-tune it and then it has to be taken out. : D
Currently there is also a discount and free shipping for you:
Flash sale! 25% discount + free standard shipping Use the code: "Today Design".
Here are the links to the apps:
If you already have experience with Motif, I would be interested in your opinion. I've always intended to do photo books on a regular basis, but in the end, it's the amount of time that keeps me from doing it.
Jens has been running the blog since 2012. He appears as Sir Apfelot for his readers and helps them with problems of a technical nature. In his free time he drives electric unicycles, takes photos (preferably with his iPhone, of course), climbs around in the Hessian mountains or hikes with the family. His articles deal with Apple products, news from the world of drones or solutions for current bugs.