What apps and processes are launched as login items at Mac startup? This question is answered by LaunchControl, a free software that can be used from macOS 11 Big Sur. In addition to the general overview of all background activities that start up when the Mac starts up, the App can also be used for troubleshooting.
For example, if after upgrading to a new macOS version you find that the Mac starts very slowly, it takes longer to log in or you experience similar startup problems, this tool will give you an insight into the possible causes. Details about the app, numerous screenshots and the download can be found on the Website of Robby Pählig.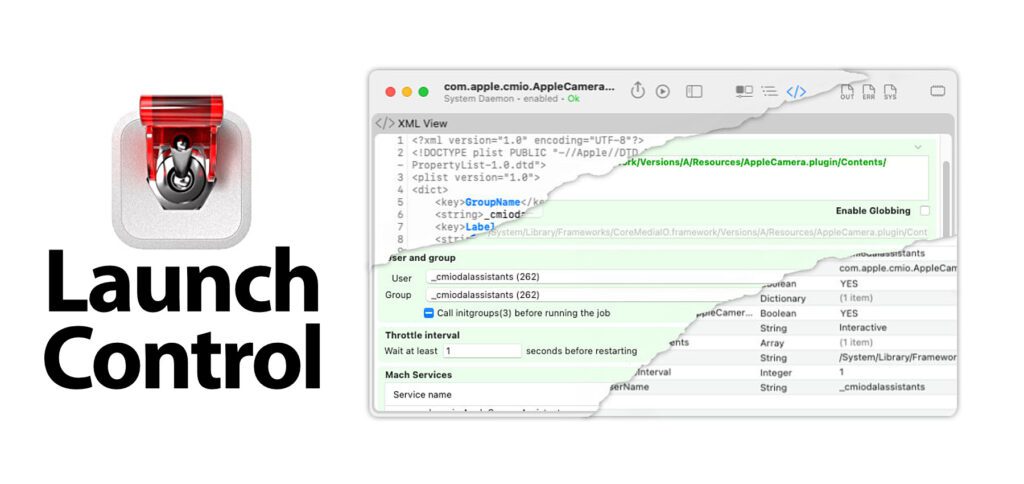 LaunchControl displays login items, agents and daemons
In addition to the self-selected login objects, which you can find here, the system and apps on the Apple Mac use so-called agents (agent = autonomous software that executes certain functions, calls, transfers and calculations) as well as daemons (daemon = background process that is there to provide certain services). This is completely normal and usually ensures that everything works as it should.
However, if a certain process causes problems to occur, you can already determine this with the basic version of LaunchControl. Functioning and faulty processes as well as detected errors / error codes are also output in a list and in detailed views.
LaunchControl 2 full version costs 18,70 euros
In addition to the basic version, there is also the full version, which costs 2 euros for LaunchControl 18,70 with a single license for private users. If you already have a license for LaunchControl 1, the upgrade of the program version only costs 12,50 euros.
The full version is necessary if you not only want to see but also edit or remove the listed items with which the Mac starts up. This can be worthwhile if one or more startup items keep giving you problems and you can't find a way to otherwise remove or adjust them.
However, the free version can be sufficient for a pure overview and subsequent troubleshooting attempts outside of the app.
After graduating from high school, Johannes completed an apprenticeship as a business assistant specializing in foreign languages. But then he decided to research and write, which resulted in his independence. For several years he has been working for Sir Apfelot, among others. His articles include product introductions, news, manuals, video games, consoles, and more. He follows Apple keynotes live via stream.