I rarely buy new office equipment, such as hole punches, staplers and the like. In the entire 22 years that I've been self-employed, I've only bought a new stapler twice. My last one was a Leitz plastic stapler.
Actually, these things are relatively robust, but on my old model the plastic base has dissolved and no longer holds. I managed to repair it with adhesive tape for two weeks, but then it got to the point where it didn't last either.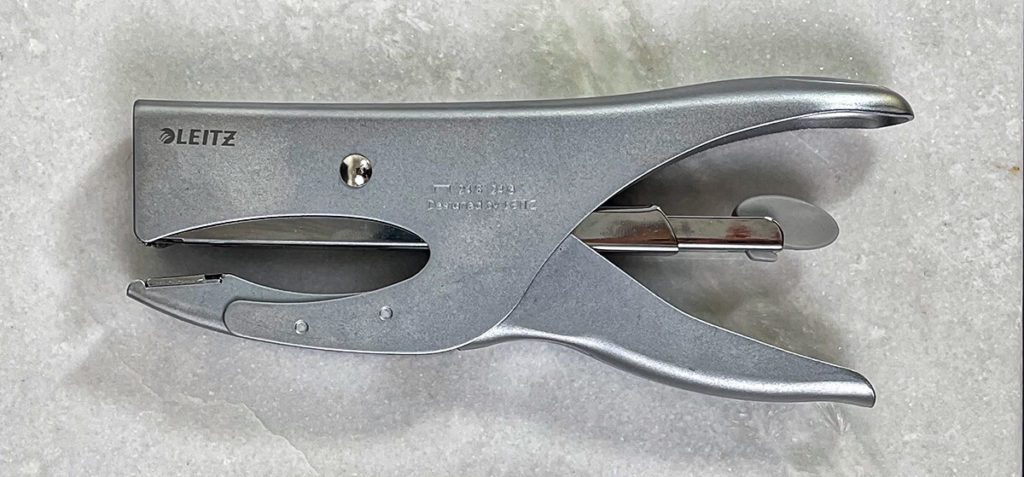 Leitz stapler made of metal - indestructible stapler
When looking for a new device, I deliberately focused on models that are made entirely of metal. I just didn't want to run the risk of some plastic part dissolving into thin air and the whole stapler having to be thrown away.
I finally found what I was looking for at the Stapling pliers 55490081 from Leitzwhich works with standard staples P3 (24/6, 26/6) and P4 (24/8). A changeover from open to closed stapling is possible because the anvil can be rotated.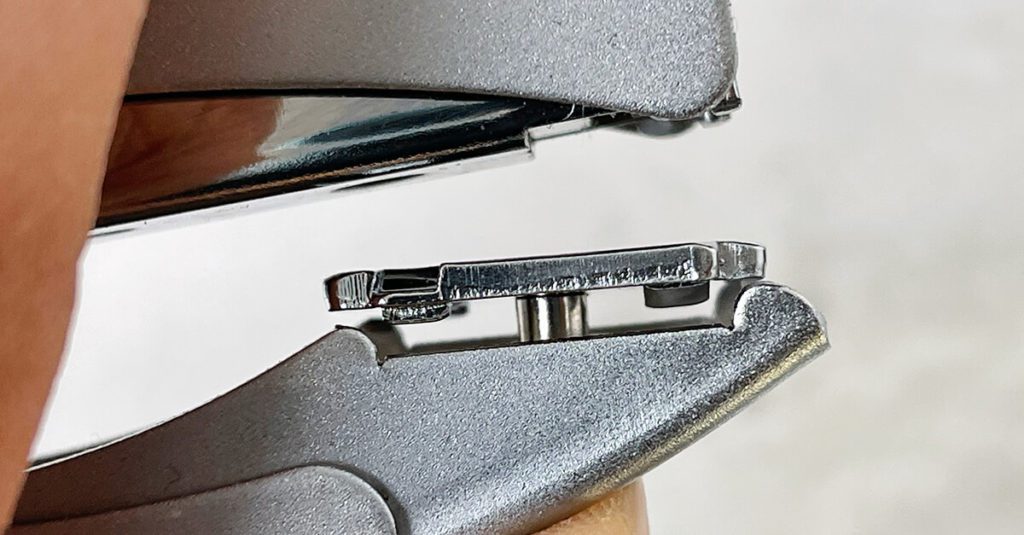 Incidentally, the stapler can handle up to 40 sheets, which my old stapler would only have packed with the thinnest of greaseproof paper. If you hold the stapling pliers in your hand, you immediately know that the 40 sheets are not a marketing lie, because the thing is heavy (approx. 400 g) and gives you the feeling that it is extremely robust.
Metal stapler with compound sheet technology
A special feature that immediately fascinated me with the Leitz stapling pliers is the built-in technology, because unlike my last stapler, you don't have to use a lot of force even for thick stacks of paper.
On the one hand, this is because of the large lever that the size has, but on the other hand, the power transmission is not linear. It reminds me of that Compound bows, which are built in such a way that you use the most force at the beginning via a roller or lever system and then it does not get more and more difficult, as with a normal bow, but lighter.
It is similar with these stapling pliers - even if there are certainly no rollers inside: You staple with them and have the feeling that you have to use relatively little force at the time of "stapling". I suppose that is also achieved through leverage.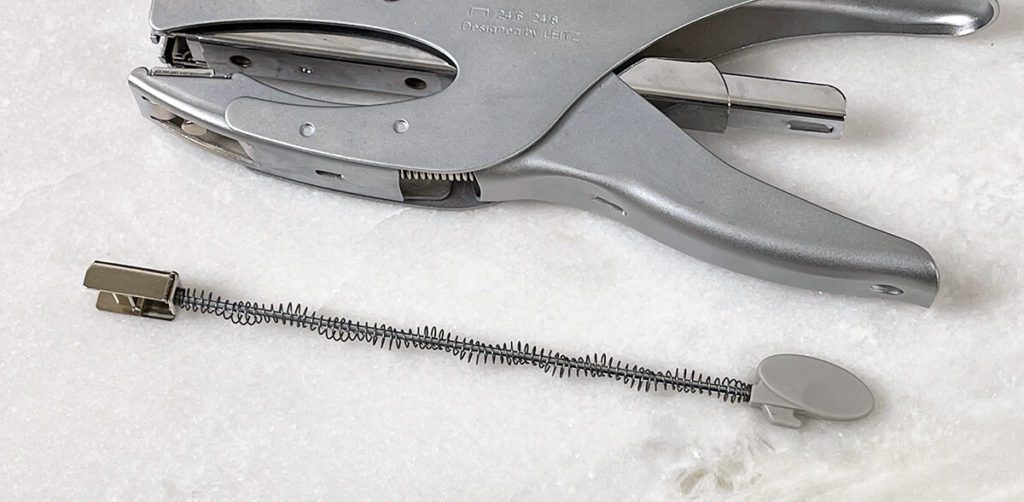 My conclusion: a stapler that will last forever
After using the stapling pliers for a few weeks now, I get the feeling that I probably won't have to get a new stapler in this life. The metal construction is very durable and if the plastic cucumbers last almost a decade, then this stapler should easily last 20 to 30 years - if one of my children doesn't poke it.
Do you need a new stapler? Check out those Leitz stapling pliers (Model number: 55490081) at times.
Do you have great office technology that inspires you? Then please leave a comment. Maybe they'll make it into ours too Picks of the week.
More reading tips
Jens has been running the blog since 2012. He appears as Sir Apfelot for his readers and helps them with problems of a technical nature. In his free time he drives electric unicycles, takes photos (preferably with his iPhone, of course), climbs around in the Hessian mountains or hikes with the family. His articles deal with Apple products, news from the world of drones or solutions for current bugs.