My goodness ... I'm really behind again, what they Picks of the week concerns, but it's my turn! For calendar week 45 I have a nice straggler who should be interesting for every website owner who somehow wants to get ahead on Google, Bing or DuckDuckGo in order to get more visitors, readers or customers: Link Chest.
And no, what comes next is not a pointless SEO tool that is being advertised here without my ever having used it. I've been using Link Chest myself for over a year and can confirm that it helps domains rank better on Google, Bing and Co.
Tired of reading a lot? Then it works here directly to Link Chest for the regular 108 euros (one-time). With the code "APFELOT" (enter at checkout) you get a 25% discount.
With the one-time payment you get permanent access to the online database and benefit from all updates and new features.
Warning: Link Chest is entirely in English. If you have a problem with this, you can actually save the rest of the article.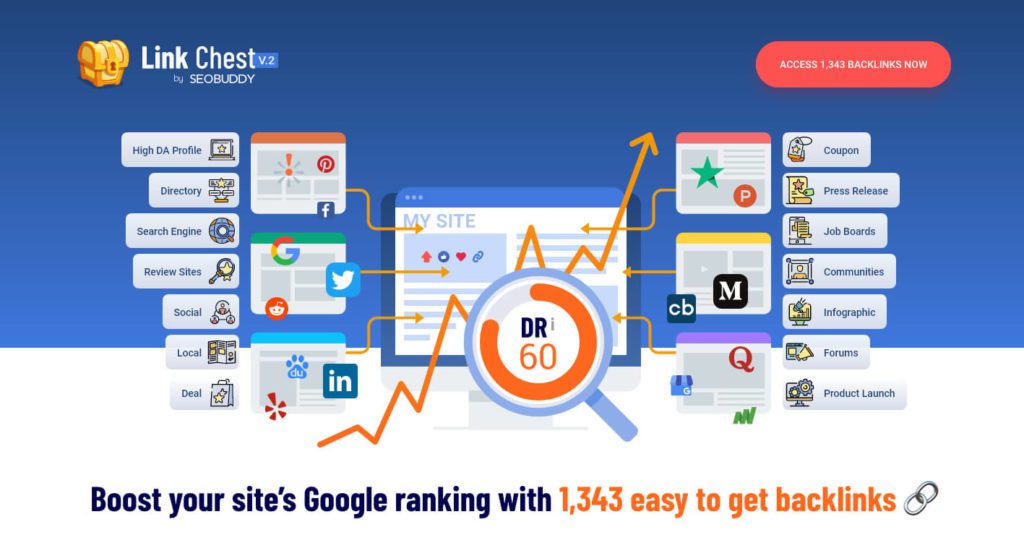 Service for high DR or high DA backlinks as a link list
Now, of course, you ask yourself: What is Link Chest, please? Basically, it's an online database of backlinks options that all have one thing in common: They come from domains that are extremely strong and - for Google - trustworthy. And strongly implied that they are of great value in SEO tools MOZ or Ahrefs to have.
The unit for this link strength is called "Domain Authority" - "DA" for short - and Ahrefs "Domain Rating" - "DR" for short. For this reason, this type of backlink is also called High DA or High DR Links.

Free, international dofollow link options
The Link Chest Service is by the way from Romain Brabant - the maker of the highly recommended SEO checklist - groomed. And Romain definitely knows what he's doing. But let's let him have his say for a moment - by copying a text from his site and translating it ;-)
Hello, my name is Romain Brabant 👋

I am a business owner who has ranked several websites at the top of Google for lucrative search terms. But I'll tell you right away, it's not easy.

The secret? Follow up with action. It's important not to get bogged down in learning, planning, or data (as important as those things may be). You have to move forward and you need the necessary motivation.

For this reason I created the Link Chest. It's all about action. You get instant access to 1.343 backlink opportunities. So you can start at # 1 and continue until you have hundreds of new backlinks pointing to your own website.

However, you really have to start building backlinks. The Link Chest is the easiest, cheapest, and most effective way to do that.

Have fun with the backlink hunt
My experience with Link Chest
I've been using Link Chest for over a year to pick from a list of free, dofollow backlinks that are easy to build. However, the database also contains nofollow links, as these also belong to a natural link profile. There are also some paid backlink options that are also not bad if you have a certain SEO budget.
The nice thing about the Link Chest, in addition to the impressive number of backlink options - currently there are 1343 different ones - is the information that the Link Chest provides with every link entry. For example, you will find step-by-step instructions for many links that show how to proceed in order to get the corresponding links. You can also see which data are required for the entry, whether the link can only be crawled by Google, to which topic the domain belongs and much more.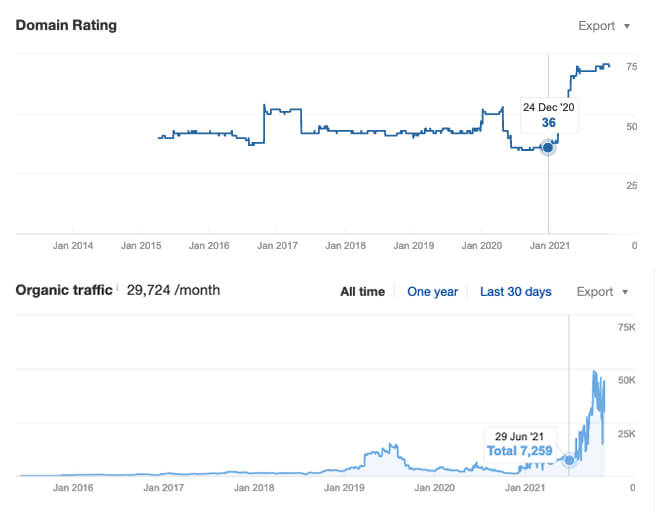 Link Chest in action
With the following little film you can see how to move around in Link Chest, which functions it offers and how it looks in the online tool. It is best to watch the film in full screen so that you can see something.
Constant updates for new backlinks and more instructions
The support of the project by the Romain Brabant team is also very good. Once a month I receive the service's newsletter, which reports how many new link options have been added and how many of the links are already covered by instructions.
User suggestions for improvement are also promptly taken up and in some cases implemented. I had already sent several feature requests to the support team and some of them were actually implemented.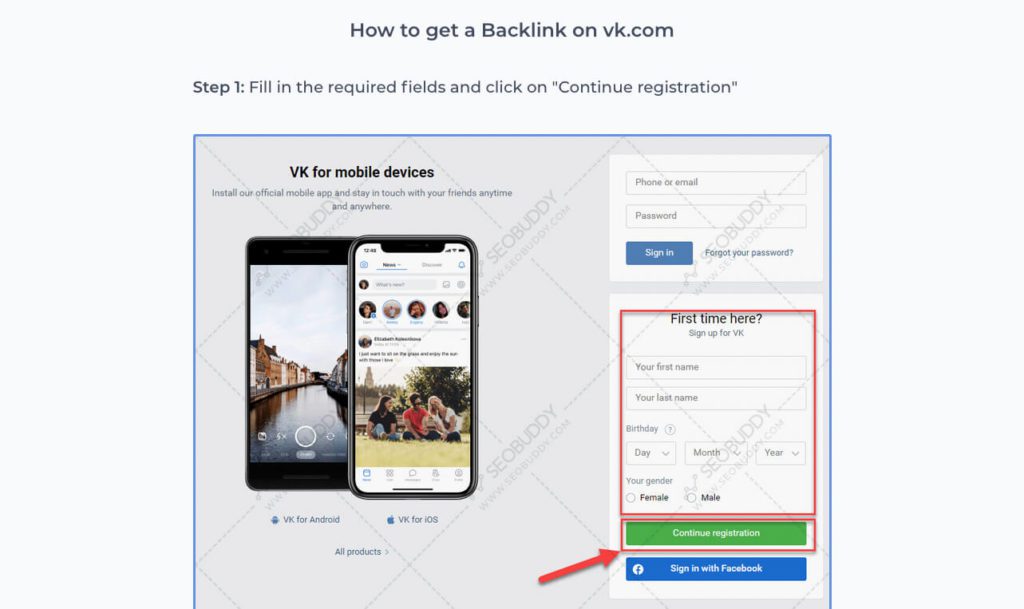 Do foreign links help on Google.de?
That is a question that I have often asked myself in the past. But after working with such links from the Link Chest database myself in the last few months, I can definitely say: Yes, these links help.
It certainly doesn't hurt if you also set up links from German sites here and there so that Google can also recognize a certain reference to Germany, but for this you simply use German business directories, web catalogs or forums - just not too excessively, please.
With patience and diligence in the Top10 of Google.de
A little tip from me: Please don't expect Google to suddenly rank your website up after a worked weekend and 250 new links. Google optimization works differently. Here it is more important that you constantly build 3-5 links every week and manage that over 2 years than generating hundreds of links at one stroke.
Search engine optimization just isn't a sprint, it's more of a marathon. You will probably only see the first results from the link chest backlinks after 5 or 6 months. The rankings are slowly getting better and if you stick with them, they will also get better and better.

My conclusion on Link Chest
Of course, I have little criticism of Link Chest, otherwise the backlink database would hardly have made it into my "pick of the week" list. I can only warmly recommend the service and find the price absolutely okay.
As a rule, access to such tools can be paid for with a subscription model, but with Link Chest you only pay once and each month you get new backlink sources with high domain authority.
The user interface and other features are constantly being further developed and you can perfectly manage where you have already registered and where not. The filters for dofollow, nofollow and other properties are also very helpful and make work easier.
If you have any interest in link building or search engine optimization and would like to improve your own website in the Google ranking over time, Link Chest is an ingenious help.
Here you come to Link Chest. And don't forget: With the code "APFELOT" 25% will be deducted at checkout.
Jens has been running the blog since 2012. He appears as Sir Apfelot for his readers and helps them with problems of a technical nature. In his free time he drives electric unicycles, takes photos (preferably with his iPhone, of course), climbs around in the Hessian mountains or hikes with the family. His articles deal with Apple products, news from the world of drones or solutions for current bugs.