The Logitech MX Vertical Maus is the manufacturer's latest vertical computer mouse, which is said to be particularly ergonomic thanks to the arrangement of the controls at a 57 ° angle. The wireless mouse with quick charge function is compatible with macOS 10.13.6 and newer, offers a USB-C connection, a total of four freely assignable buttons and a battery life of up to 4 weeks. The ergonomic vertical mouse should be on the market from September 2018; Pre-order the Logitech MX Vertical Mouse you can already at Amazon.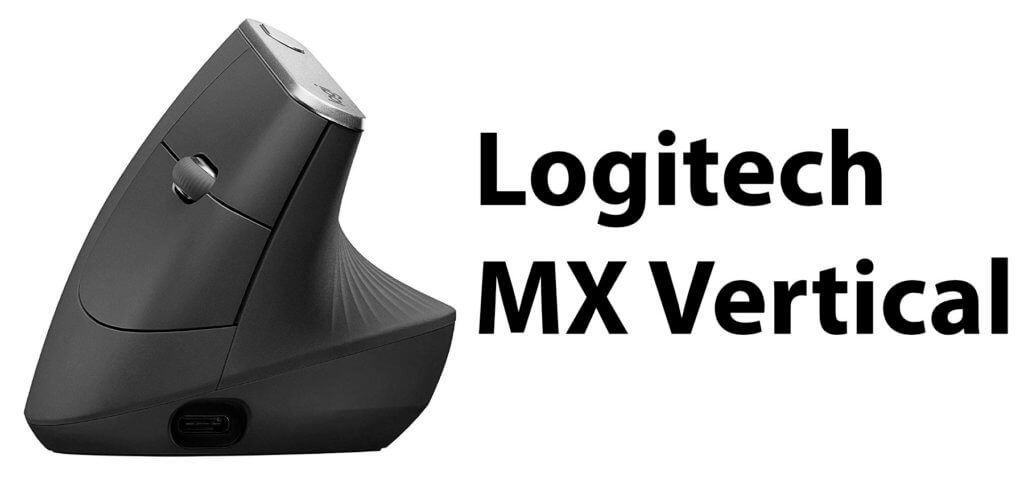 Logitech MX Vertical - Vertical mouse for ergonomic working
The Logitech MX Vertical According to the manufacturer, the mouse offers a "natural handshake position", which should reduce muscle strain by 10% compared to using a conventional mouse. In addition, the 57 ° angled construction noticeably relieves the strain on the wrist; The precision sensor with 4.000 DPI should also reduce the necessary hand movements by four times. According to Logitech, the new design has been extensively tested to enable the best possible ergonomic work with a computer mouse. The manufacturer offers details and many pictures of the product on his website.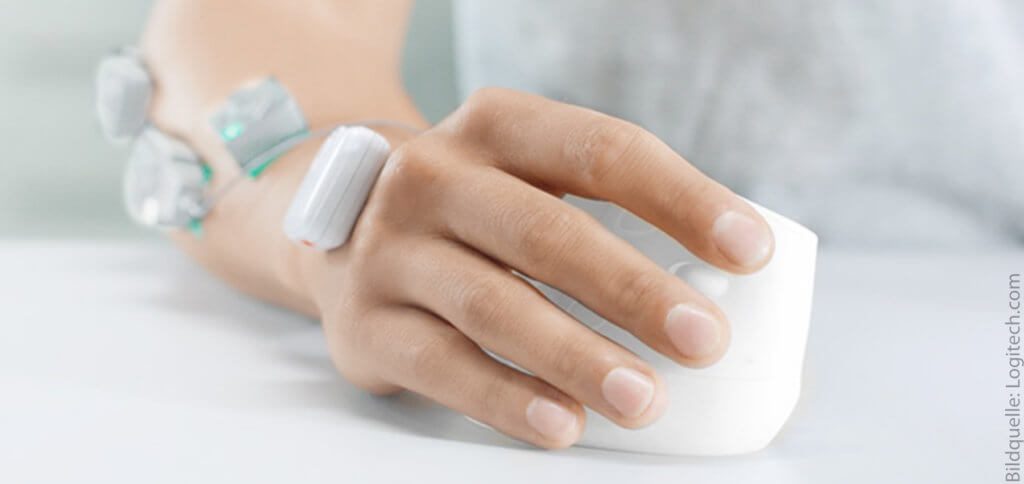 "We know that many computer users experience hand, forearm and wrist discomfort"Says Delphine Donne-Crock, General Manager of Creativity and Productivity at Logitech. "That's why we designed the MX VERTICAL, our most advanced ergonomic mouse to date, that allows a natural handshake position. The unique support angle is optimized for an ergonomic arm position and prevents users from twisting their forearms. With the MX VERTICAL, users can work productively while protecting their mouse hands. "
Specs and functions of the new Logitech mouse
Here I have compiled the most important information, technical data and functions of the Logitech MX Vertical for you. So you can see at a glance whether the vertical mouse is something for you or not:
Manufacturer: Logitech
Model: MX Vertical
Dimensions (H x W x D): 78,5 mm x 79 mm x 120 mm
Weight: 135 g
System requirements: macOS 10.13.6 or newer or Windows 7, 8, 10 or newer
Buttons: Left and right mouse button, scroll wheel (scrolling and middle click or other assignment), two freely assignable buttons for the thumb, button for cursor speed (DPI setting or other assignment)
Support for thumb: yes
Support for ring finger and little finger: no
Use as a wireless mouse via Bluetooth or Logitech Unifying receiver
Use as a wired mouse with USB-C cable
Battery: lithium polymer battery with 240 mAh
Battery life: up to 4 weeks
Fast charge function: charge for 1 minute for up to 3 hours of use
Scope of delivery: Logitech MX vertical mouse, Unifying receiver, USB-A to USB-C cable, user manual, 1 year warranty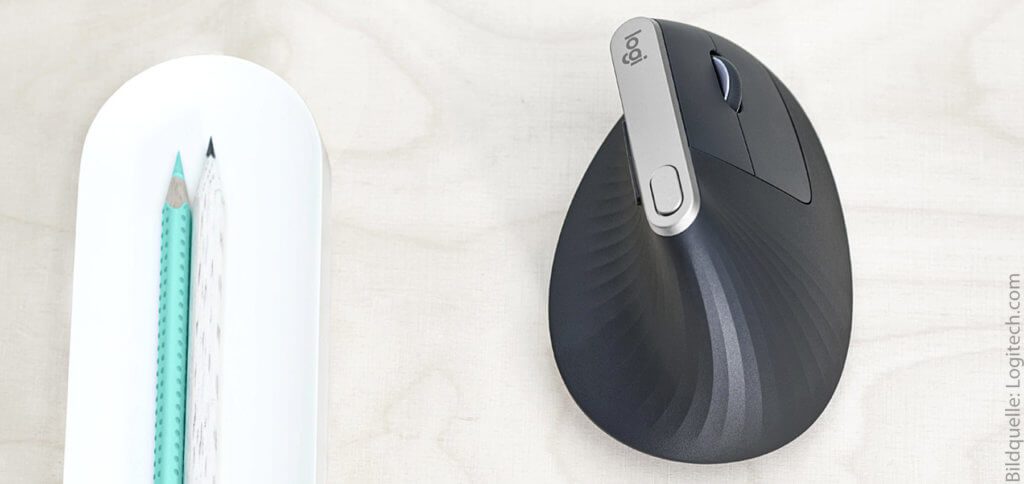 Buy Logitech MX Vertical
The price of the Logitech MX Vertical at market launch is 109,00 euros. At Amazon the vertical mouse for ergonomic work is already listed as a Prime product with free premium delivery. So you can already pre-order them and get them straight for publication.
42,78 EUR
Vertical, ergonomic mouse
Here you can buy the new Logitech MX Vertical. The vertical mouse with an ergonomic design is designed to protect the muscles and tendons in the hand, wrist and arm from overload and twisting. The mouse hand and the arm used for mouse work are thus spared and are less susceptible to diseases, tension and the like.
After graduating from high school, Johannes completed an apprenticeship as a business assistant specializing in foreign languages. But then he decided to research and write, which resulted in his independence. For several years he has been working for Sir Apfelot, among others. His articles include product introductions, news, manuals, video games, consoles, and more. He follows Apple keynotes live via stream.
The page contains affiliate links / images: Amazon.de