Luna Display has fallen a bit behind with the iPadOS and macOS feature "Sidecar" as well as with the announced "Universal Control" from Apple. The USB stick and WLAN solution, which can turn an iPad or another Mac into the second screen of an Apple computer, is losing a bit of its importance in the cosmos of Apple products. But now Luna Display 5.0 has been released, which finally also supports Windows. Shortly before the release of macOS 12 Monterey and its compatibility with iPadOS 15, you can now expand Windows 10 or Windows 11 from a PC or Mac to the iPad.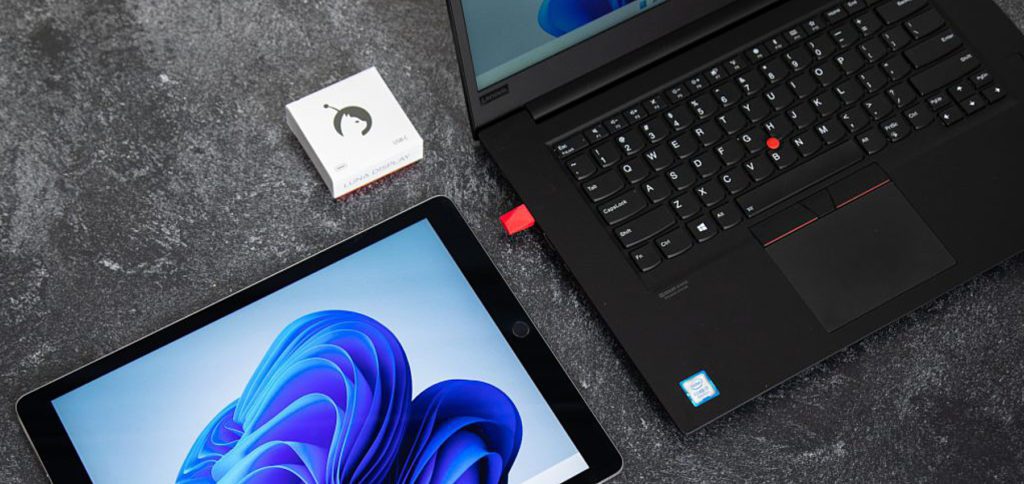 Luna Display 5.0 - Sidecar also for Windows
The last time we did reported on Luna DisplayWhen version 2019 came out in 4.0, it was not only possible to use an iPad, but also a MacBook or an iMac as a second display. That was probably a reaction of the astropad developers to what was emerging at the time "Sidecar" feature, which made Luna display obsolete for the coupling of Mac and iPad. Since Apple's 2019 innovation is now being replaced by its own solution with "Universal Control", Luna Display 5.0 will bring the next USP in 2021: using the iPad as a second screen for a Windows PC or Windows on the Mac.
All information about the Windows extension on the iPad
In order to use Luna Display 5.0 for the display extension from Windows PC (or Windows on Mac) to Apple iPad, you need, among other things, the appropriate hardware - available as USB-C and HDMI stick. In addition, there is the Luna Display App in version 5.0. This works if the computer has at least Windows 10 with 64-bit (from build 1809). The iPad connected via WiFi or Ethernet cable should have iOS 12.1 or a newer system installed. 802.11n is recommended for the WLAN connection. Further information and the necessary links to hardware and software downloads are available in the official blog post the developer.
After graduating from high school, Johannes completed an apprenticeship as a business assistant specializing in foreign languages. But then he decided to research and write, which resulted in his independence. For several years he has been working for Sir Apfelot, among others. His articles include product introductions, news, manuals, video games, consoles, and more. He follows Apple keynotes live via stream.