Mac and MacBook have developed from niche and hipster products to mainstream articles, which of course also makes Apple devices attractive targets for hackers, viruses, malware, ransomware, adware and the like. So the question is whether to go for the Mac or the MacBook actually one antivirus Software needed, entitled. Is Apple's in-house protection (still) sufficient? And where can I get the additional software? I would like to answer these and other questions for you here.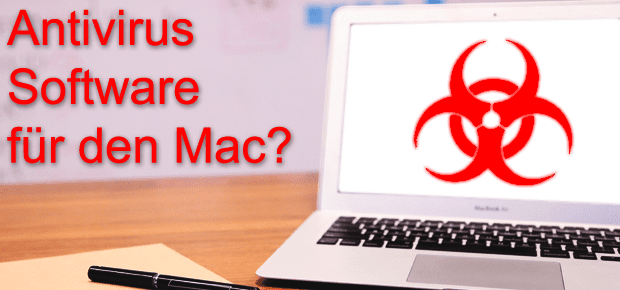 Why long-established Mac users advise against antivirus software
Apple users from the very beginning have long been told that one of the great advantages of Mac, MacBook and Co is the fact that they do not need antivirus software. Apple's in-house protection on the system used is completely sufficient. And also the Apps from the official sources of supply probably do not represent a danger, since they have been extensively tested.
In addition - and the Apple power users are right - that anti-virus software gets stuck deep into the system and often leads to problems in everyday life. Moving e-mails sometimes takes noticeably longer or warning messages are displayed on websites that are not dangerous at all. All annoyances that make life difficult and that might not even be necessary.
Reasons against a virus scanner on the Mac
there are few viruses that even attack the Mac
Virus scanners install themselves deep in the system and often lead to problems
Scanning emails and websites may slow down work on the Mac
Virus scanners constantly consume CPU processing power in the background
Antivirus software often has an annual cost
The whole thing - at least the size of the threat - has changed in recent years. Apple devices are getting more and more attention - from users, the media and from criminal subjects. New apps are also created every day, which makes mistakes and malicious scripts "in sheep's clothing" possible from time to time. And Apple's built-in protection also has its limits, as has been seen as a hacker over one manipulated Xcode installation (Xcode-Ghost) smuggled malware into the tightly controlled app store.
Standard programs from OS X and macOS help, but only to a limited extent
Of course, the newer versions of the operating system for Mac and MacBook also run background programs that always scan the computer, check for malware and either warn or react immediately if it is found. These Apple programs also block certain apps or sources of apps. In any case, it is only recommended to use the Mac App Store to download programs. In addition to the apps, virus and other malicious software but also through page views in the Browser, e-mail attachments, connected storage media and the like get onto the computer.
For experienced users who know how to assess phishing attacks and strange messages in the browser, there is perhaps less danger, but especially inexperienced beginners (and here I am thinking of the generation of my parents in particular) are perhaps not yet prepared for the clever scams that the internet keeps ready for you every day. From my point of view, an antivirus program for Macs is particularly recommended for beginners who also do online banking on the Mac.
Does Sir Apfelot use a virus scanner?
I have no anti-Virus Software installiert – lediglich einmal hatte ich den Scanner von Malwarebytes installiert, um eine Adware bzw eine Tracking-Software wieder los zu bekommen, die sich heimlich, still und leise mit irgendeinem anderen Programm installiert hatte. Ansonsten vertraue ich darauf, dass ich eine Attacke bzw. eine Schadsoftware erkenne. Aber ich arbeite täglich viele Stunden "im Internet" und weiss, wann eine Warnmeldung beim Surfen ein Versuch ist, mein Mac zu übernehmen und wann eine Mail von Amazon oder meiner Bank eine Phishing-Attacke ist. Und ehrlich: Das ist manchmal wirklich schwer zu erkennen. ;)
Antivirus software for the Mac at a low price
Here I would like to show you good antivirus software for the Mac or MacBook. I picked out four providers. Their antivirus programs for Apple operating systems can be downloaded / ordered from the respective providers' websites as well as partially from Amazon. These are the different offers:
Malewarebytes: This program for system protection and the detection of malware is recommended by Apple Support, among others! Hacked Mac and poor system performance? Not with Malewarebytes! I definitely recommend the software if the Mac is very slow for some unknown reason. Sometimes you have spyware or adware on the Mac that doesn't destroy data but slows down the Mac.
McAfee: …bietet mit seiner Internet Security Suite ein gutes rundum Paket, das auch sehr verläßlich bösartige Angriffe abwehrt und viele "Schädlinge" erkennt. Es ist in Tests gut bewertet worden und hat lediglich den Nachteil, dass der initiale Virenscan, den man zu Anfang und manchmal auch nach einigen Wochen durchführt, etwa doppelt so lange benötigt, wie bei anderen Programmen. Ansonsten ist er von der Performance aber sehr gut. Vorteilhaft im Paket "Internet Security" ist auch der eMail-Spamfilter, der den Posteingang in Apple Mail von Werbe- und Phishing e-mails cleans. A tip for users who are looking for an inexpensive all-round carefree package. You can find the software here at Amazon or directly at McAfee.
Intego: Die Mac Internet Security Intego software offers a combination of antivirus, firewall, anti-phishing software, system scan and more. You can find all information and the possibility to download at intego.com.
Kaspersky: Kaspersky has been a household name among Mac users and PC users for a long time. The Kaspersky Internet Security for Mac Current BSI warning about Kaspersky (15.03.2022/XNUMX/XNUMX): Read all the background here
Bitdefender: Bitdefender offers different packages for use as antivirus software, as an Internet security program or as a complete package. Further information and downloads are available either here or at The Amazon.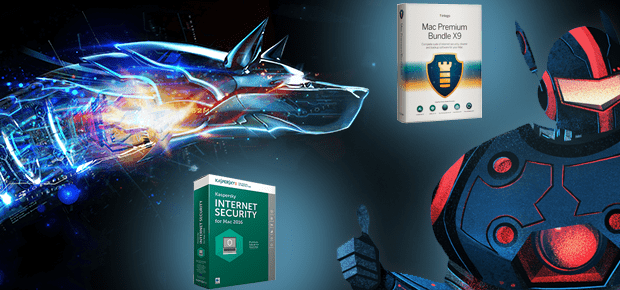 Install antivirus scanners as a precaution or only if they are infected?
In general, it is better to be safe than sorry. Because the threat is not just malware, adware and viruses, which make the system run more slowly and maybe show unwanted ads here and there. Really aggressive Ransomware encrypts the entire hard drive and then shows you the contact (website, PayPal account, etc.) of the hackers to whom you should transfer a ransom in order to receive a decryption code for your data.
So it is important to be able to treat the Mac in case of doubt, but even more important to "vaccinate" it and to strengthen the system in advance, because this way most attacks are already intercepted and cannot cause any damage to data.
My personal recommendation is: If you are unsure or if you believe the warning messages on some websites, which try to elicit your admin password through fear and horror, then you should perhaps get support through anti-virus software. Anyone who knows most of the attacks that bad boys use to try to take over the Mac can fall back on Malwarebytes if they are suspected or if necessary and then remove it again.
Conclusion on antivirus software for Apple systems
Mit dem höheren Nutzeraufkommen bei Mac und MacBook gibt es auch immer stärkeres Interesse seitens krimineller Subjekte, die es auf Systemschäden, aggressive Werbung oder Lösegeld abgesehen haben. Der hauseigene Schutz von Apple reicht daher – aus meiner Sicht – nicht mehr für den "normalen Mac-User" aus und sollte durch ein gutes Antivires Programm ergänzt werden. Welches ihr dabei nutzt, ist eher Geschmackssache, denn jedes der Programme ist an sich geeignet, sie haben jedoch unterschiedliche Pakete mit diversen Lizenzen im Angebot. Eine "Gut-und-Günstig"-Empfehlung von mir wäre das McAfee package, as it has also integrated a good spam filter against advertising emails and also works well as virus protection.
After graduating from high school, Johannes completed an apprenticeship as a business assistant specializing in foreign languages. But then he decided to research and write, which resulted in his independence. For several years he has been working for Sir Apfelot, among others. His articles include product introductions, news, manuals, video games, consoles, and more. He follows Apple keynotes live via stream.