If you are setting up your Apple Mac, setting up a new MacBook or helping someone start up their iMac, you might get error messages like The installation of macOS could not continue or An error occurred while preparing to install seem familiar. What at first glance looks like a defect or at least a complex problem can usually be fixed with a fairly quick solution.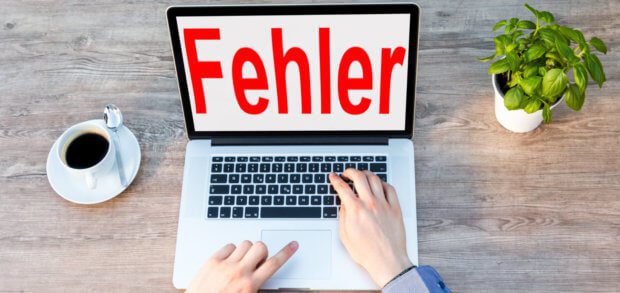 Date and Time: Mac Troubleshooter for macOS Installation
A fairly common problem when installing Mac OS X or macOS on an Apple computer is that the date and time are not set correctly. This is checked during the macOS installation - and if there was previously a defect in software or hardware, then the data may have been reset. The system gladly assigns January 1, 2001. However, since this date does not match the current date, the system reports one of the error messages:
The installation of macOS could not continue
An error occurred while preparing to install
Solution to error message: Try old system or terminal
If you still have an old operating system on your Mac's hard drive, call it up and visit the system settings. You can find the correct settings under the following path: Apple symbol -> System settings ... -> Date & time -> "Date & time" tab. If there is no Mac OS X or macOS already installed, then proceed as described in the next paragraph.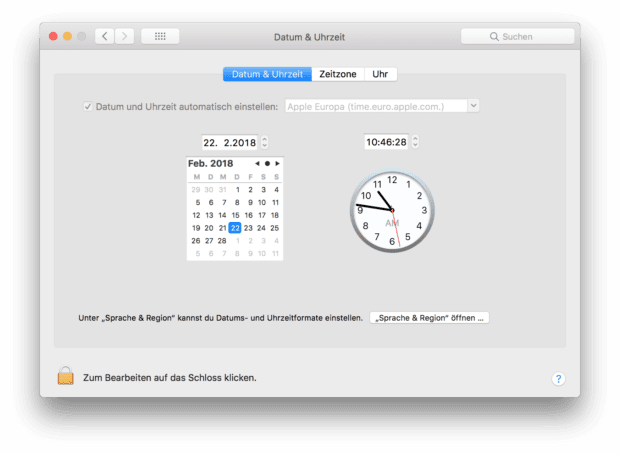 During the installation the macOS utilities Window displayed. Take this opportunity to open the menu in the menu bar Utilities and there that Port. Enter the command "date" without quotation marks and the current dates. The format for this is month, day, time, year. For February 22nd, 2018, at 11:30 am you write "date 0222113018". Here is the breakdown again: 02 for February; 22 for the day; 1130 for the time; 18 for the year.
Tip: Create a bootable USB stick
Questions and Answers
In addition to the error message when installing macOS or exactly on this topic, do you have any further questions about Mac, iPhone, iPad, iPod and Co.? Then please leave a comment or get in touch. Here at Sir Apfelot there are not only practical advice, instructions and solutions for problems and error messages, but also personal help - if this is possible thanks to experience and research;)
[sc name="macOS manual"]
After graduating from high school, Johannes completed an apprenticeship as a business assistant specializing in foreign languages. But then he decided to research and write, which resulted in his independence. For several years he has been working for Sir Apfelot, among others. His articles include product introductions, news, manuals, video games, consoles, and more. He follows Apple keynotes live via stream.