After upgrading to the Apple operating system macOS 10.15 Catalina, you can use the iPad as a second screen on some Mac, iMac and MacBook models. But not every iPad is compatible with the feature called sidecar. In this little guide I have listed for you which Macs and iPads can be used with the new sidecar function. I will also show you below how - at your own risk - you can also activate older Mac models under Catalina for the coupling feature.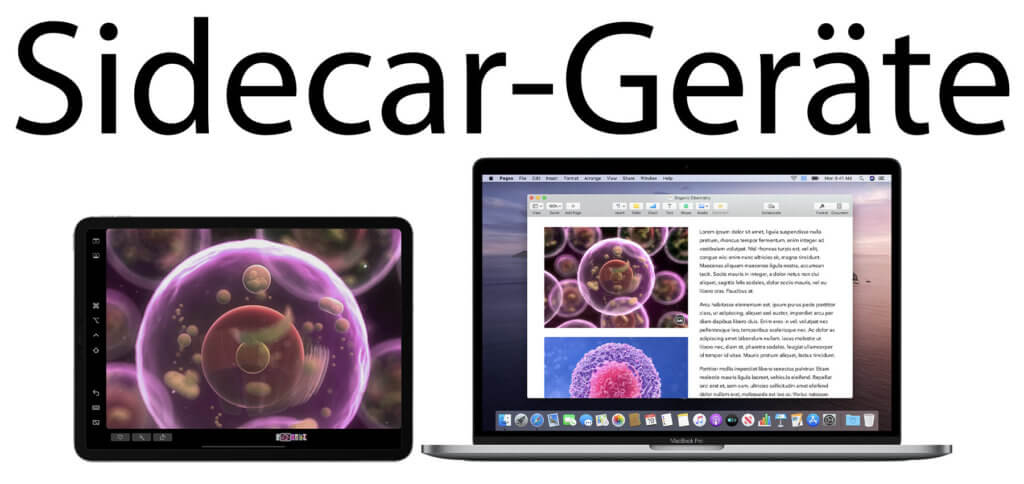 Apple Sidecar: Compatible Mac and iPad models
Apple informs in its support document HT210380 in detail about the use of the new function with which the tablet becomes a second screen for the computer. Among other things, it also contains the system requirements for Sidecar. Both devices must be registered with the same Apple ID, WLAN and Bluetooth must be activated, the devices must not share their cellular or Internet connection and they must not be more than 10 meters away from each other (Bluetooth range) . In addition, the following models must be used for official compatibility:
Mac with macOS Catalina
iPad with iPadOS 13

MacBook Pro from 2016 or newer
MacBook from 2016 or newer
MacBook Air from 2018 or later
iMac from 2016 or newer and iMac (Retina 5K, 27 ″, late 2015)
iMac Pro
Mac mini from 2018 or later
Mac Pro from 2019

iPad Pro: all models
iPad (6th generation) or newer
iPad mini (5th generation)
iPad Air (3rd generation)
Use Sidecar on old Macs with a terminal command
As in the Problems and solutions collective contribution shown for macOS 10.15 Catalina, you can also activate Sidecar using terminal code on older computers that are not actually supported. At the risk of it not working or getting the function to work with bugs, just type in the following code Port and confirm it with the Enter key:
defaults write com.apple.sidecar.display allowAllDevices -bool YES
But the command may no longer work at all. I've read in some sources that Apple disabled it so that no one could just bypass the restrictions mentioned above. But if you dare, you can still use the following solutions.
SidecarPatcher and SidecarCorePatcher
Of course, the model restrictions are not there without reason. Good image quality is only achieved with the devices mentioned above and their coupling via Apple Sidecar. With older devices, the quality of the display should obviously not be of very high quality, which is probably due to the lack of H.265 codec. If you don't mind or just want to try the third-party solutions SidecarPatcher and SidecarCorePatcher (at your own risk), you will find the links here:
Jens has been running the blog since 2012. He appears as Sir Apfelot for his readers and helps them with problems of a technical nature. In his free time he drives electric unicycles, takes photos (preferably with his iPhone, of course), climbs around in the Hessian mountains or hikes with the family. His articles deal with Apple products, news from the world of drones or solutions for current bugs.