Actually, after the iOS 8 debacle, which caused me some problems with my iTunes library, I would wait 1-2 weeks to see what kind of problems other users would have before installing major updates. But after an old Mac buddy made me hot last night, I quickly made a backup of my MacBook Pro and loaded the new MAC OS all night. It is always exciting to see how long I charge with an alleged 16.000 Mbit on the DSL line at 5 GB ...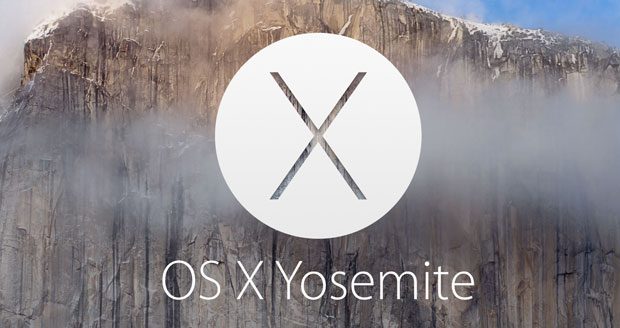 Installation went without problems - Java update is mandatory, however
This morning it was time to install OS X Yosemite. The new system was ironed on within 15 minutes and ran without any problems at first glance. There were three Appsthat were not compatible. Among other things, these were iStat Menus 4, Glims and the Kindle app. And my much-loved native "color picker" that I used to get colors from whatever graphics on the desktop disappeared with the install. As a free replacement, there is a tool of the same name called "Color Picker" in the App Store. iStat Menus 5 I also have the same retrofitted, because the display of hard drive space, RAM and network activity in the menu bar has become very dear to my heart. So far so good…
Improvements across the board ...
What I was particularly interested in now was testing the software that I work with every day. Among them is Photoshop CS5, Coda 2, Dreamweaver CS5 and a few others, which I don't think are critical because they are smaller tools that are easy to replace.
After I got a pretty stupid bug with Photoshop a year ago with the update to Mavericks captured, my main focus was on Photoshop. After installing Yosemite, however, it was still a Java update is necessaryto make it compatible with Photoshop CS5.
After starting Photoshop, I immediately tried to see whether the error with the disappearing texts in the text layers was still there. To my amazement, the whole thing has turned for the better, because now - at least for me - everything works fine again in Photoshop.
Great features that make everyday life easier
Nice features like that too Markup in graphics, which are sent in Apple Mail, I have tried and found useful. Surely you will notice even more beautiful things in everyday dealings that you didn't necessarily have "on the screen" at all. If you want to read more about this, you will find a book here that provides information about these features and how to use them:
OS X Yosemite - The standard work for Mac OS 10.10
With Apple OS X Yosemite, Apple has launched a powerful operating system that creates a unique connection between Mac and iOS. The book author has been writing about Apple for over 25 years and presents the use of OS X Yosemite in a well-prepared way without dry descriptions for everyday practice.
I'm also excited about the collaboration between Mac OS and iOS, made possible by the new Continuity feature. In this way, the iPhone or iPad is even better integrated into the work with the Mac. I think that in the future you will notice more and more how practical the smooth exchange of texts and bookmarks you have started between iOS and Mac OS is.
Anyone who looks again at the excerpt from the Apple Keynote want to watch, in which the Yosemite is presented with its features, you can watch the embedded (quite funny!) video with Hairforce One here:
MAC OS X Yosemite Known Issues
Even if everything went smoothly for me, there have been some reports of problems that report, for example, about a broken WLAN. These Reports but seem to occur mainly in connection with the Speedport W723 V router from Telekom. In some cases, restarting the system also helped to ensure that the WLAN is reliably working again.
I only had one problem with my Bluetooth Apple mouse, which lost its connection and was simply no longer connected. I changed the mouse batteries, switched Bluetooth on and off, and switched the mouse on and off several times. Ultimately, only restarting the Mac helped so that the mouse was reconnected. However, a number of updates were also displayed, which I then made. So BEFORE complaining about problems with Yosemite, you should first install all updates and then test again before you start the Support hotline annoying. :-)
My conclusion
So I am currently more than satisfied with the new Mac OS, as everything is running better than before. And I also have the impression that restarting my MacBook Pro retina is also much faster than before. Maybe something was "cleaned up" in the background - I wish someone in my office would do that too. ;)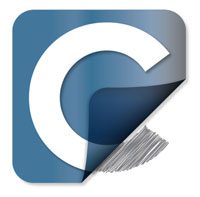 If you are not sure whether you should already install the new system or not, you are certainly well served by making a backup of your current system so that you are not left "without pants" in the event of serious problems. I always do this with the tool (which is now subject to a fee, but still very good). Carbon Copy Cloner and a external USB3 hard drivewho serve me well.
Update 23.10.2014
Yesterday I got a response from a reader that he obviously has problems with Dreamweaver because it keeps crashing when it has finished starting. He also has a practical tip for everyone with whom Adobe Illustrator is at odds. But read for yourself:
Hi Jens,

I just read your entry on Yosemite on October 18th. I was particularly interested in your statement on the compatibility of the CS5 - especially Dreamweaver. Unfortunately, it was not quite clear to me whether you are doing this without errors? (Comment from Jens: yes, it works for me without any problems!)

I have the Design Premium and everything runs smoothly except for Dreamweaver, so I haven't found a solution yet. It crashes immediately after it has "finished loading". (Note from Jens: My tip was to delete Dreamweaver files in the Preferences and Application Support folder. Unfortunately, that didn't help either.)

If you also have or need Illustrator: There is the error that the font list in »Character drop-down list» is not displayed correctly. Switching off the transparency under System Settings / Accessibility / Reduce Transparency helps here.

Best regards,
Jens has been running the blog since 2012. He appears as Sir Apfelot for his readers and helps them with problems of a technical nature. In his free time he drives electric unicycles, takes photos (preferably with his iPhone, of course), climbs around in the Hessian mountains or hikes with the family. His articles deal with Apple products, news from the world of drones or solutions for current bugs.
The page contains affiliate links / images: Amazon.de