After Apple presented primarily mobile devices in September and October, we actually expected a few more computers – or at least laptops. But the new models of the MacBook Pro with M2 Pro and M2 Max as well as Mac mini, iMac, Mac Pro and Co. should not be released this year. Among other things, Mark Gurman's "Power On" newsletter states that Apple will release its new computers in the first quarter of 1. Maybe then there will be one Keynote with Mac models and the matching mixed reality headset.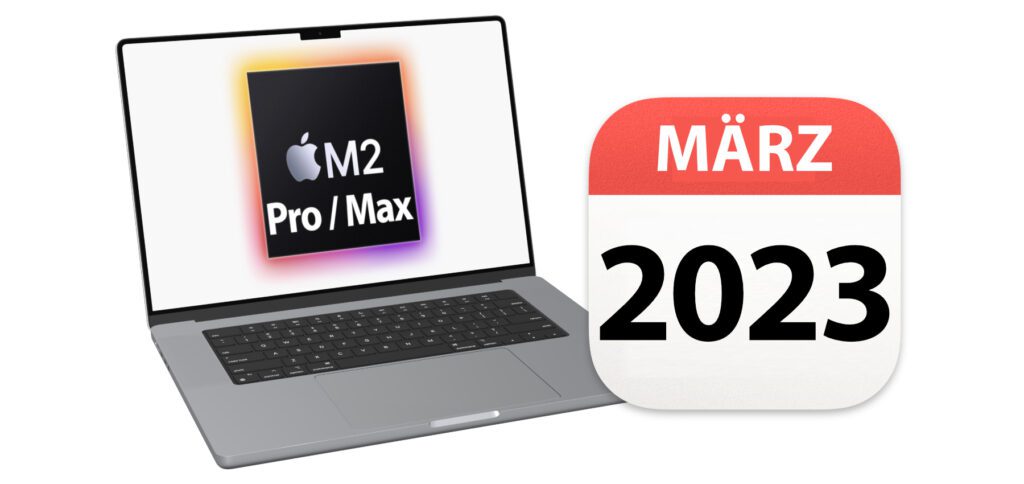 New MacBook Pro models only in March 2023?
A Korean Naver blog outlines the possible timetable for the upcoming Apple computers in somewhat more detail than Mark Gurman did in his newsletter. In which entry from "yeux1122" it is said that the new MacBooks with 14-inch and 16-inch displays will no longer be released at the end of November 2022, as previously assumed, but only in March 2023. Sources from the relevant supply chain are said to have stated that that the individual parts for Apple's new laptops will not roll off the assembly line until the beginning of next year and therefore production cannot begin until then. The current MBP models are those with M1 Pro and M1 Max from 2021:
Mark Gurman links the release to operating systems
A week ago we still thought that the release of the new Apple laptops was imminent, which is why I am cautious about the corresponding post (Recent) rumors about new MacBook Pros and Mac Pro called. In the article you will find, among other things, the note that a Mac Pro with 24 CPU cores, 76 GPU cores and 192 GB of RAM with macOS is coming 13.3 is currently to be tested at Apple. In his newsletter from yesterday, Mark Gurman now links the release of macOS 13.3 as well iOS 16.3 with the release of the new Macs - according to him "between early February and early March". So there seems to be no keynotes for at least a quarter of a year now.
After graduating from high school, Johannes completed an apprenticeship as a business assistant specializing in foreign languages. But then he decided to research and write, which resulted in his independence. For several years he has been working for Sir Apfelot, among others. His articles include product introductions, news, manuals, video games, consoles, and more. He follows Apple keynotes live via stream.