When looking for the Apple MacBook serial number, there are four ways to track it down. The easiest way is to look at the bottom of the laptop, because there is a lot of information about the device engraved there - including the serial number / serial number. However, if the case was replaced as part of a repair or conversion and the original engraving is now missing, there are still three ways to find the serial number of MacBook, MacBook Air and MacBook Pro: in macOS, in the iCloud device overview and on the original packaging of the device.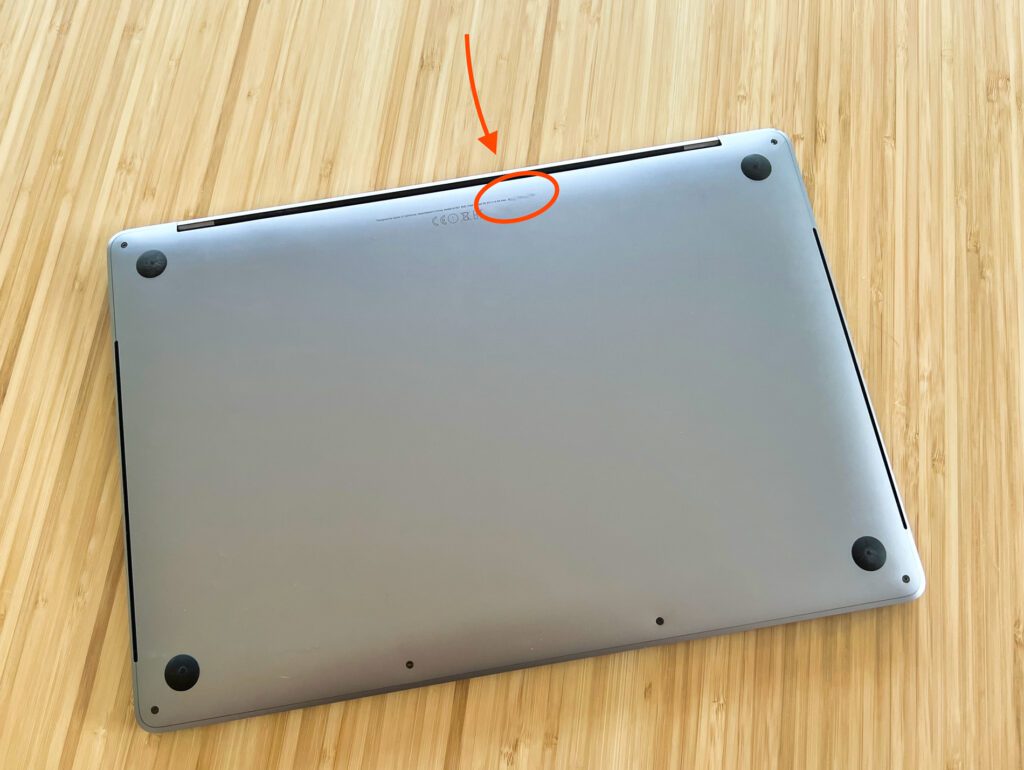 About This Mac: Find MacBook serial number on macOS
If you have a working MacBook (Pro / Air), the easiest way is to start the system and find the number you are looking for. The way there is via the Apple menu in the top left of the menu bar:
Click on the Apple icon
Click on the first point "About this Mac".
Read out the serial number in the "Overview" tab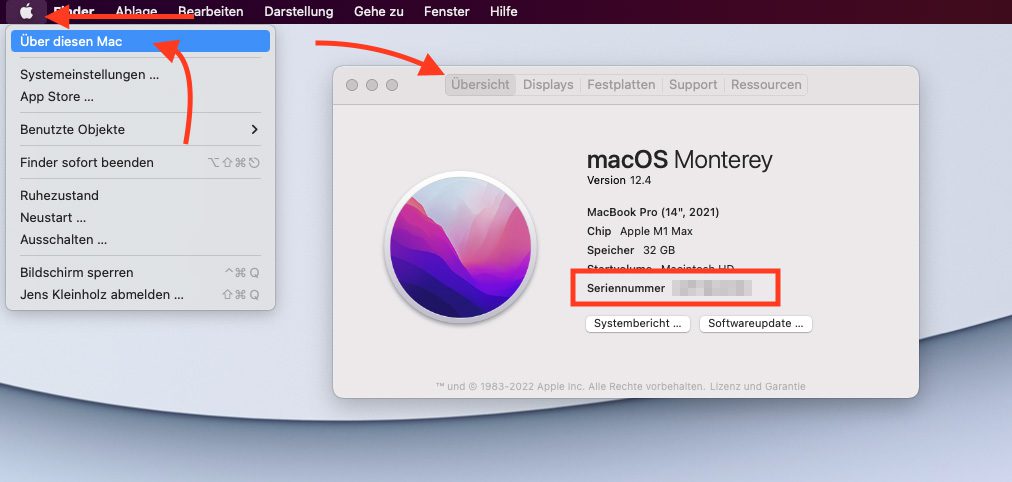 MacBook, iMac and Mac serial number on the original packaging
The original packaging (OVP) of the Apple Mac also contains the serial number. On the laptop models, the stickers with the serial number and other data are either on one of the sides of the lid or on the underside of the OVP. There are also details about display size, RAM, hard drive, processor and more. The serial number, if any, is listed above a barcode next to "Serial No.".
Read the serial number of an Apple device via the iCloud website
You can also easily access the website from your iPhone, iPad, PC or other Mac appleid.apple.com Log in with the Apple ID you're signed in to on the MacBook in question. Because then you will find the corresponding device overview as well as the most important details for each device linked to the Apple ID. Below that is the MacBook serial number for the Apple laptop that was linked.
Jens has been running the blog since 2012. He appears as Sir Apfelot for his readers and helps them with problems of a technical nature. In his free time he drives electric unicycles, takes photos (preferably with his iPhone, of course), climbs around in the Hessian mountains or hikes with the family. His articles deal with Apple products, news from the world of drones or solutions for current bugs.