With the new Apple operating system macOS 10.15 Catalina, not only new functions but also problems came to the Mac for some users. Among other things, when setting up the new operating system or a new computer with Catalina, it is possible that the screen does not show any progress after entering all the data. Not only did it happen so often that Apple created its own Support document set up. Now there is another solution: the macOS Catalina installer with the Build 19A603. You can find more information and solutions to other problems below.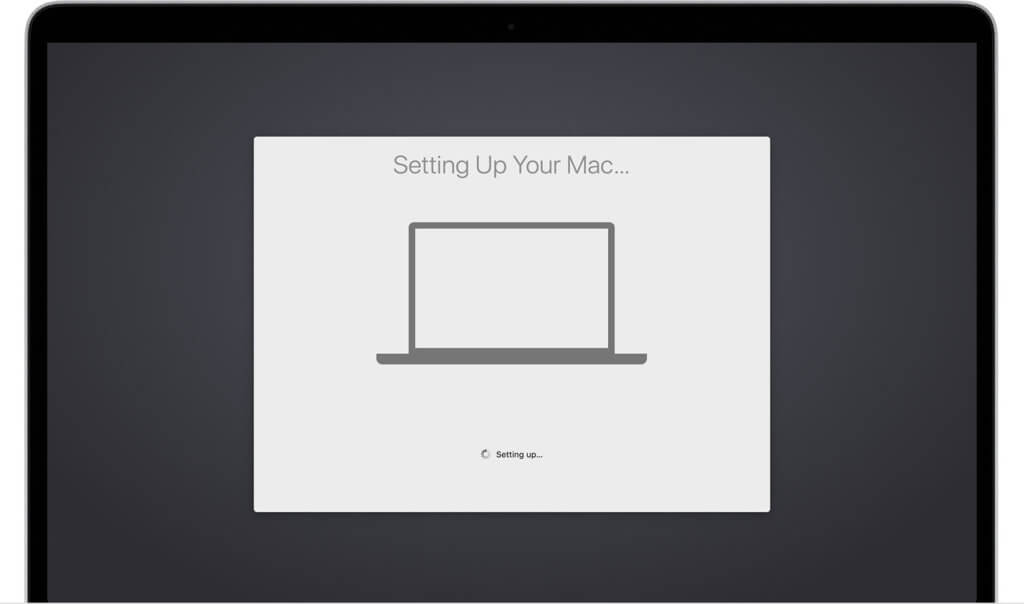 "Setting up your Mac" - No progress after upgrading macOS Catalina
As Apple points out in the support document linked above, setting up your Mac should take no longer than ten minutes. If after entering your data, language, country, WLAN information and so on nothing happens after hours, then a forced switch-off is officially recommended. That means you just press the On / off switch for ten seconds so that the Mac turns off. Then you boot it up normally - and the problem should be resolved.
Work around the problem: Use the new build with updates directly
If you are about to upgrade your Mac to macOS Catalina, then you should perhaps use the installer linked above. This contains the latest updates, which, among other things, no longer freeze the setup window. In this way, the installation of the new operating system is properly completed and other bugs and unwanted stumbling blocks when using it are avoided from the outset.
Step-by-step instructions for breastfeeding with the emeibaby carrier: Download the macOS Catalina Installer and create a DMG file
If you should still encounter errors, problems or hurdles in the use of macOS 10.15 Catalina, then take a look at this guide:
Jens has been running the blog since 2012. He appears as Sir Apfelot for his readers and helps them with problems of a technical nature. In his free time he drives electric unicycles, takes photos (preferably with his iPhone, of course), climbs around in the Hessian mountains or hikes with the family. His articles deal with Apple products, news from the world of drones or solutions for current bugs.