The dark mode (or "dark mode" in German) that was introduced with macOS Mojave didn't really interest me until recently. I activated it once after installing Mojave a good year ago and found everything relatively unfamiliar. So everything back and it stayed like that for almost a year. It's only now, because I like the dark mode on iOS so much, that I came up with the idea of ​​giving it a second chance on the Mac.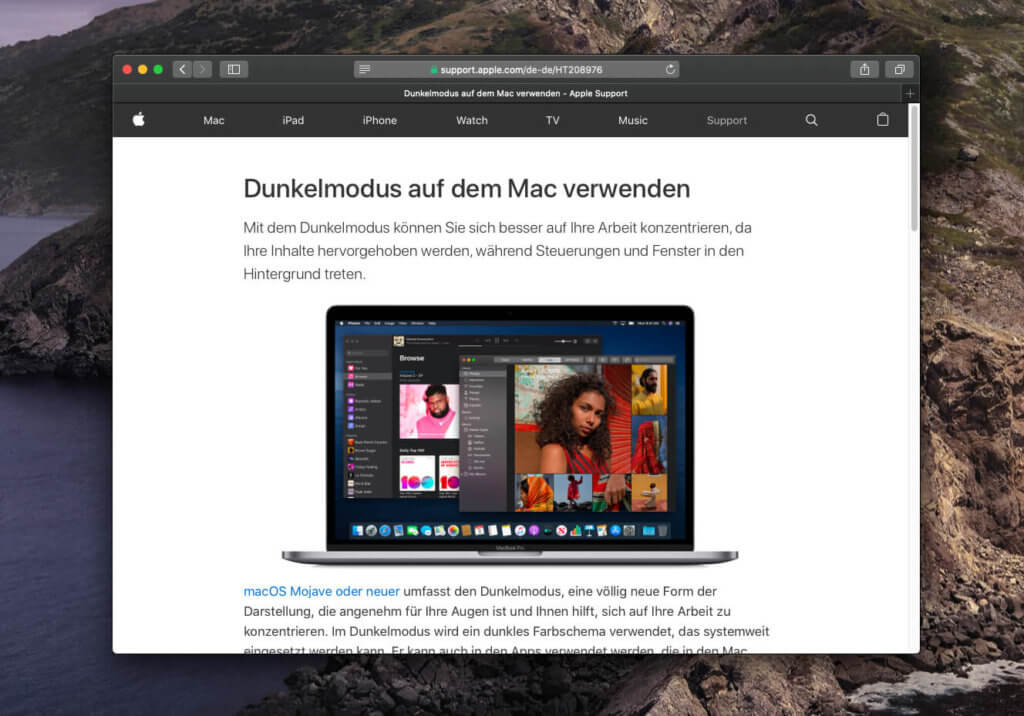 The dark mode: a well thought-out color change
If you activate Dark Mode on your Mac, you will notice that the darker color scheme does more than darken the entire picture. Instead, the menus and buttons are a little less noticeable and a pleasant tone-on-tone picture comes out without losing important details of the user interface.
Apple has - as far as I can allow myself a judgment - dealt very carefully with the shades and the views in dark mode. You can see this in the fact that no element falls negatively out of the frame or stands out strangely. For me, the mode looks very well thought out and tidy.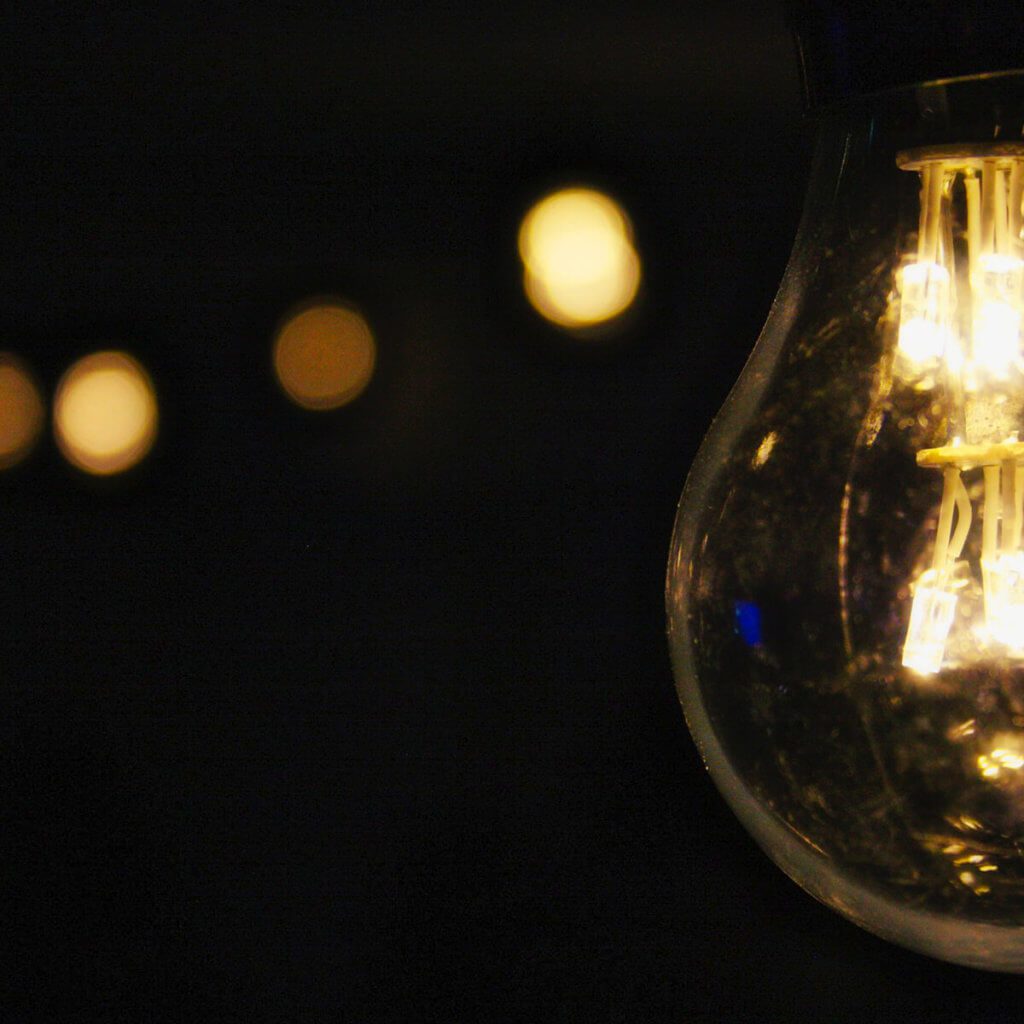 My first impression: confusion
When I switched my MacBook pro to dark mode for the first time, to be honest, I was a bit overwhelmed and confused. All the familiar buttons in the apps now looked different and even the Finder windows presented me with a challenge.
It must have taken me 30 minutes for my brain to adjust to the new color scheme and get my work done as quickly as before. But if you take your time and don't switch to "Normal Mode" immediately after the first shock, Dark Mode can definitely have its charms.
Advantages of dark mode
I like Dark Mode on iOS as well as on macOS, because the overall picture is less glaring to the eye. IOS also has the advantage that the battery is less stressed with darker colors than with lighter colors. The iPhone or iPad may last noticeably longer on one charge.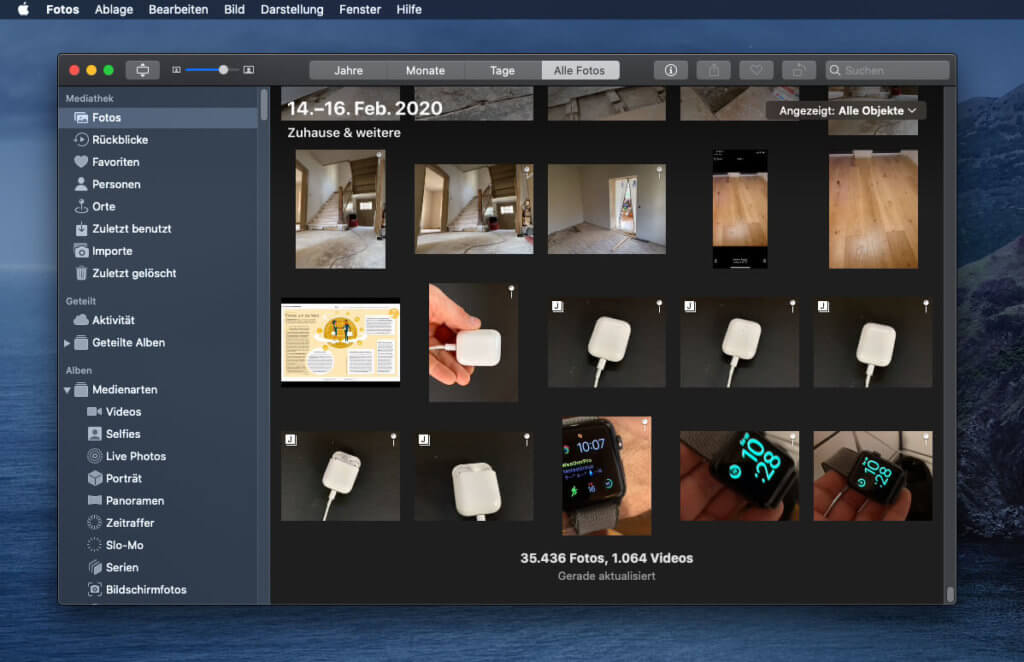 When editing photos, I also find Dark Mode helpful, as all menus optically move into the background and you keep the focus on the photo.
Some people just find that this dark color scheme is easier to focus.
Many third-party apps also use dark mode
No matter what the reason for the individual: Dark Mode was widely accepted by Mac users and used with great pleasure. In the meantime, most software developers have also taken the trouble and built a special color scheme for dark mode into their apps. Almost all apps now come with a dark, eye-friendly look if you have activated the mode under macOS.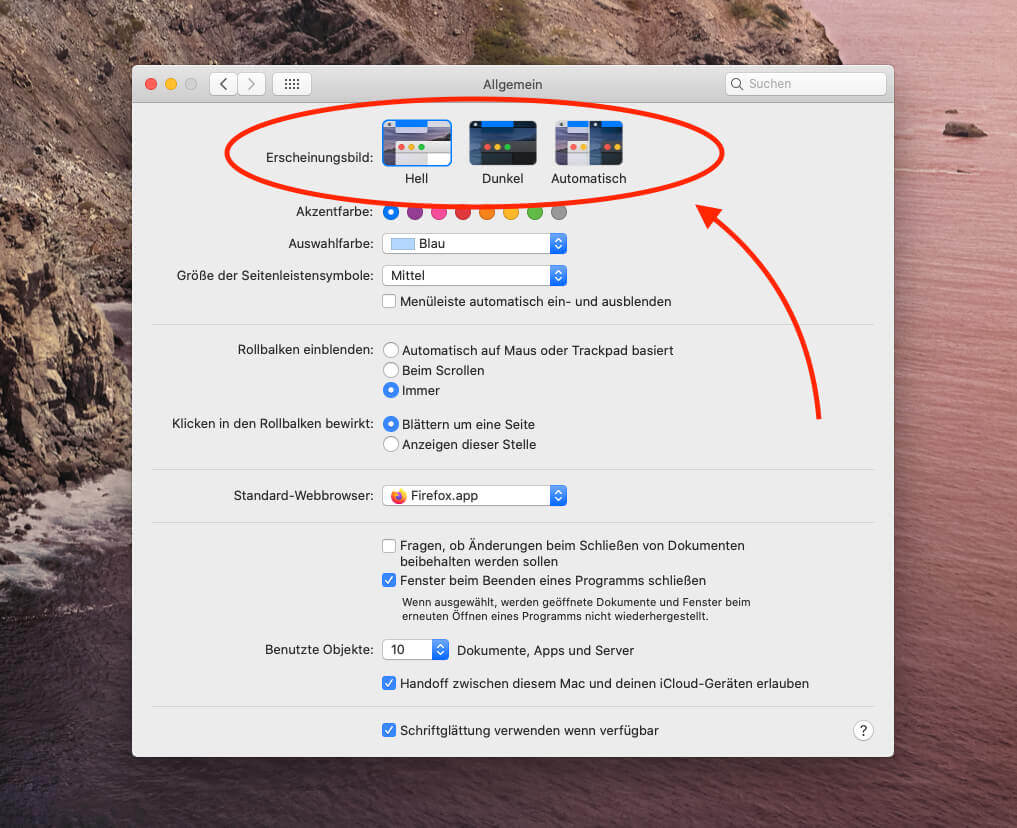 How to turn on Dark Mode under macOS
On the Mac, you can find the switch to enable Dark Mode under System Preferences > General. Under the "Appearance" section, you can choose between light and dark mode. There is also the automatic setting that activates dark mode after sunset and deactivates it again after sunrise.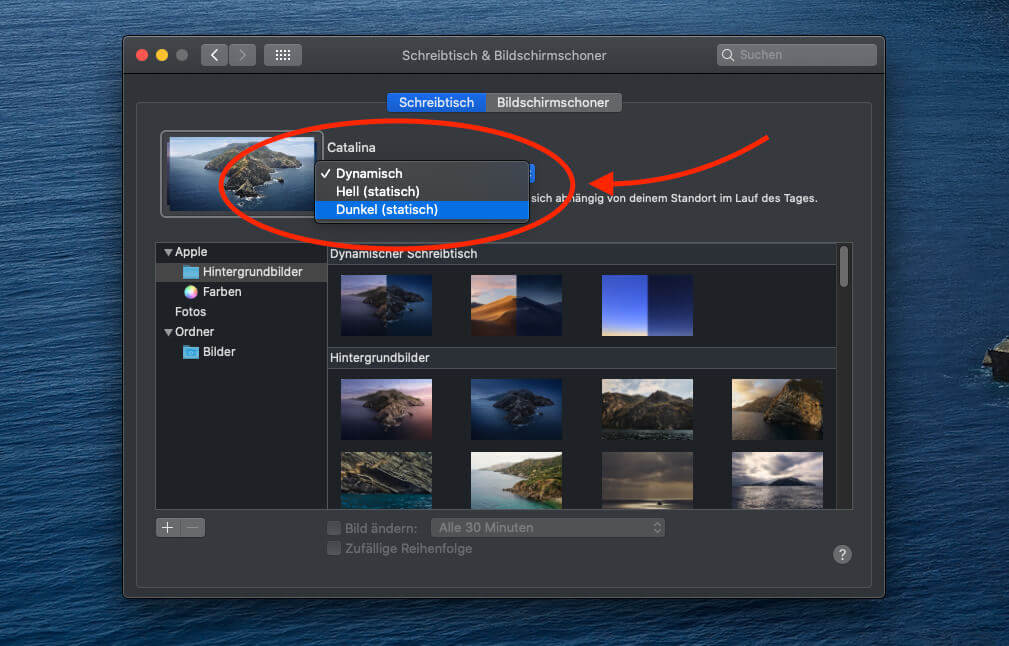 What do you think of the special look for the Mac? Do you use dark mode or do you find it rather confusing? I would be happy if you leave me your opinion as a comment here.
Jens has been running the blog since 2012. He appears as Sir Apfelot for his readers and helps them with problems of a technical nature. In his free time he drives electric unicycles, takes photos (preferably with his iPhone, of course), climbs around in the Hessian mountains or hikes with the family. His articles deal with Apple products, news from the world of drones or solutions for current bugs.