The Apple device dictionary packed with information Mactracker by developer Ian Page is (almost) up to date again after an update to version 7.11.3. For example, in the Desktops category, there is a folder named Mac Studio. There you will find it Professional calculator with M1 Max / M1 Ultra chip. Under "Notebooks" you will also find the entry for the MacBook Pro M2 chip. Many other previously missing devices have also been added, so you can now find more in the free reference book for macOS and iOS. entries for the operating systems presented at WWDC22 as well as for the MacBook Air with M2 chip are still missing.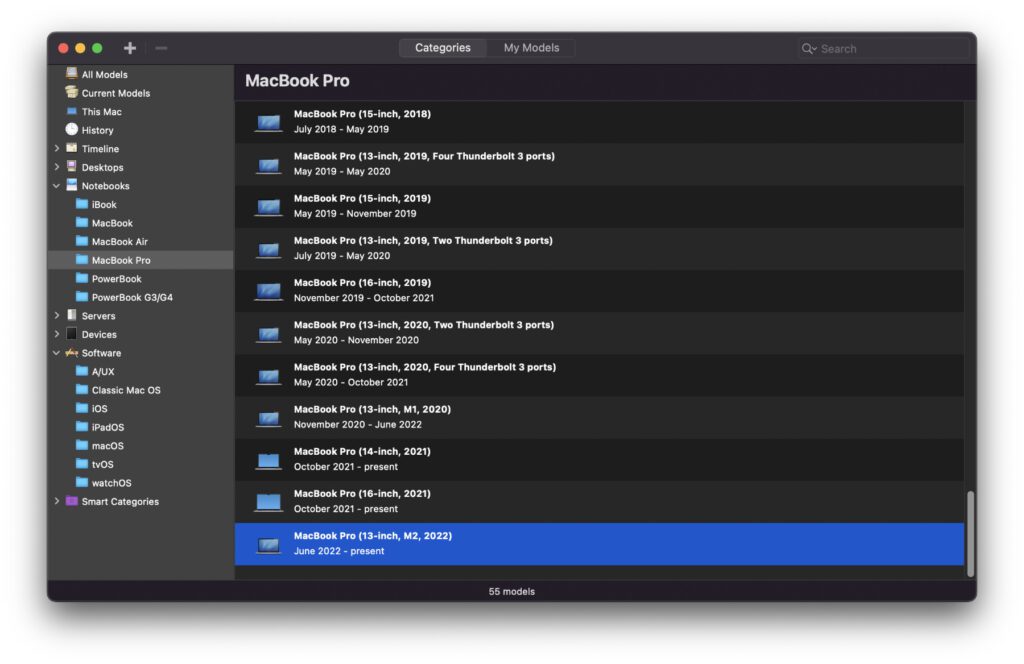 Mac tracker download for Mac and iPhone
If you are interested in the history of Apple devices and systems, or if you want to see if your old Apple machine is still supported with support and updates, then Mactracker is a very useful one App. You can also enter your own devices in the Mactracker app under macOS and iOS and thus keep an overview of their hardware and support status. The current version for the Mac is number 7.11.3. For iOS, you should look out for version 4.6.3. You can get both for free in Apple's official app stores:
List of updates in Mactracker 7.11.3 / 4.6.3
If you look at the following list of information added to Mactracker, there is quite a bit there. However, it is also noticeable that not 100 percent of all new devices are included. Personally, I'm missing something like this in the overview MacBook Air with M2 chip. This is neither in the official update overview (see below) nor in the "MacBook Air" folder of the app.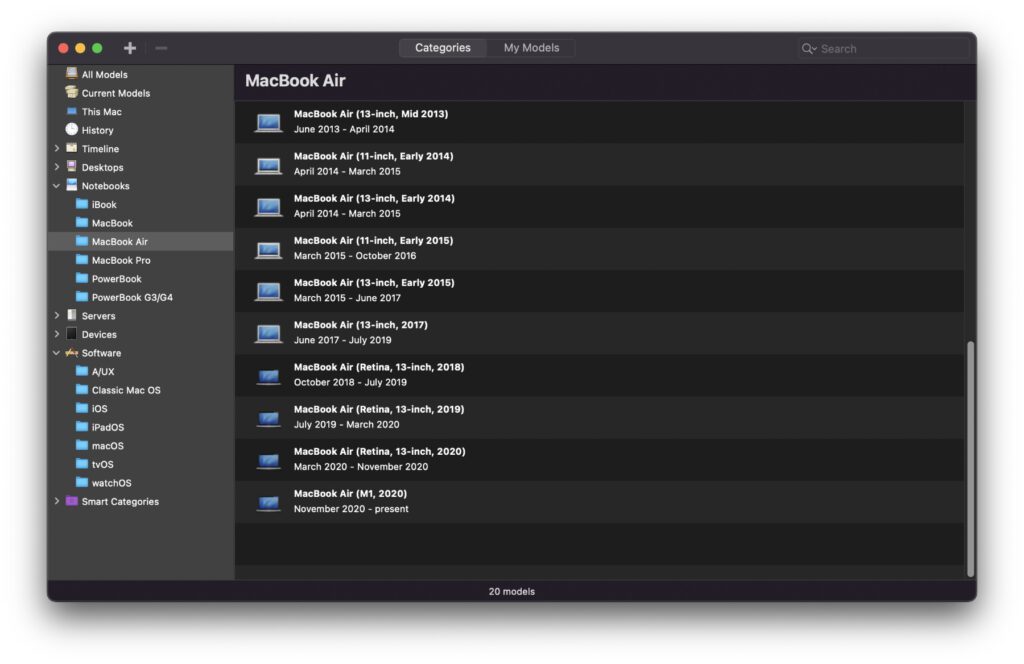 After graduating from high school, Johannes completed an apprenticeship as a business assistant specializing in foreign languages. But then he decided to research and write, which resulted in his independence. For several years he has been working for Sir Apfelot, among others. His articles include product introductions, news, manuals, video games, consoles, and more. He follows Apple keynotes live via stream.