From today there is the new one for the Nintendo Switch Mario Golf Super Rush. This part of the "Mario Golf" series, which was founded on the Nintendo 64, offers movement and button control. There are also practical functions to precisely control the ball and its trajectory. This also helps beginners to play Mario Gold: Super Rush. You don't just play with Super Mario, you can choose from a total of 16 characters - including Luigi, Wario, Waluigi, Peach, Pauline, Daisy, Rosalina, Joshi, Donkey Kong and more. The download code, the physical version and the set with a drinking bottle you can order from Amazon.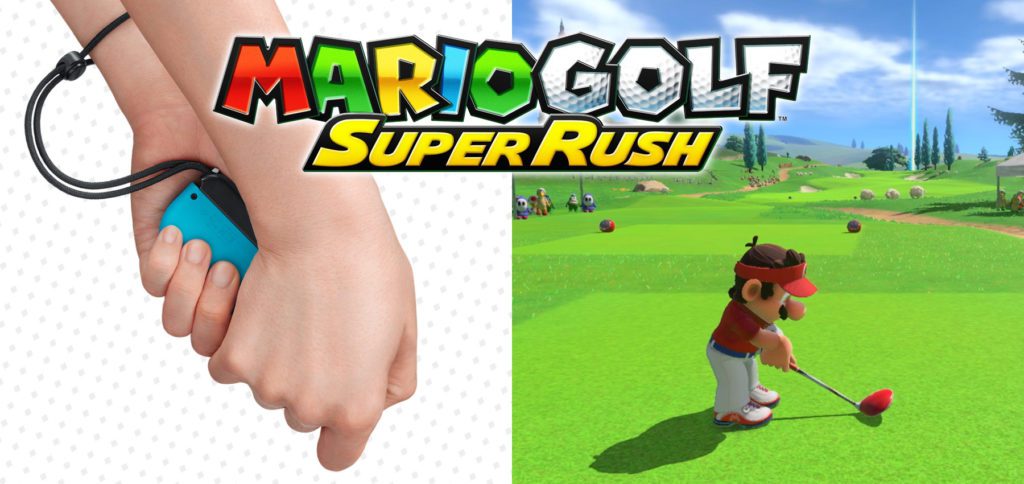 Mario Golf Super Rush
You can play Mario Golf on the Nintendo Switch either alone or in multiplayer mode with up to three other players. There are not only golf courses based on reality, but also some that are reminiscent of Mario worlds. Mario opponents represent the obstacles there. The nickname "Super Rush" also fits so-called speed golf. All players tee off against each other locally or online at the same time, have to reach their balls as quickly as possible and pocket them before the others. The game mode is available on squares and in stadiums. Items can be used for endurance as well as attacks against the others. All details are in the official Trailer for the game.
Mario Golf: Super Rush with Prime Shipping on Amazon
Haven't you pre-ordered Mario Golf: Super Rush yet, but want to play it as soon as possible? Then you have various options on Amazon to get this done. On the one hand, you can buy a download code, which you will receive promptly and then redeem in the Nintendo eShop. On the other hand, you can order the physical version of Mario Golf: Super Rush with the game module and case via Prime Shipping so that delivery goes quickly. Maybe it will be in the mailbox by tomorrow! Have fun playing golf in the Mario world on the Nintendo Switch!
Mario Golf: Super Rush Standard | Nintendo Switch download code
Play with button controls or use motion controls to operate the Joy-Con controller like a golf club ...
One of the new game features is speed golf. In this mode, all players tee off at the same time and then rush into ...
In story mode, you start out as an aspiring Mii golfer. Gradually develop your golf talent while you ...
22,86 EUR
After graduating from high school, Johannes completed an apprenticeship as a business assistant specializing in foreign languages. But then he decided to research and write, which resulted in his independence. For several years he has been working for Sir Apfelot, among others. His articles include product introductions, news, manuals, video games, consoles, and more. He follows Apple keynotes live via stream.
The page contains affiliate links / images: Amazon.de