Nintendo has apparently listened to the criticism of the fans and has returned to the good old N64 era with regard to the new "Mario Party" game for the Nintendo Switch. Because the first game in the series came out for this 90s console. And that's why you can start today with Mario Party superstars Enter five classic game boards in order to play with up to three other players for the coin and star prize. There are 100 mini-games available, as well as for individual selection. Each of the five game boards also has its own special features. More on this in this post;)
TL; DR: Click here for the game with Prime Shipping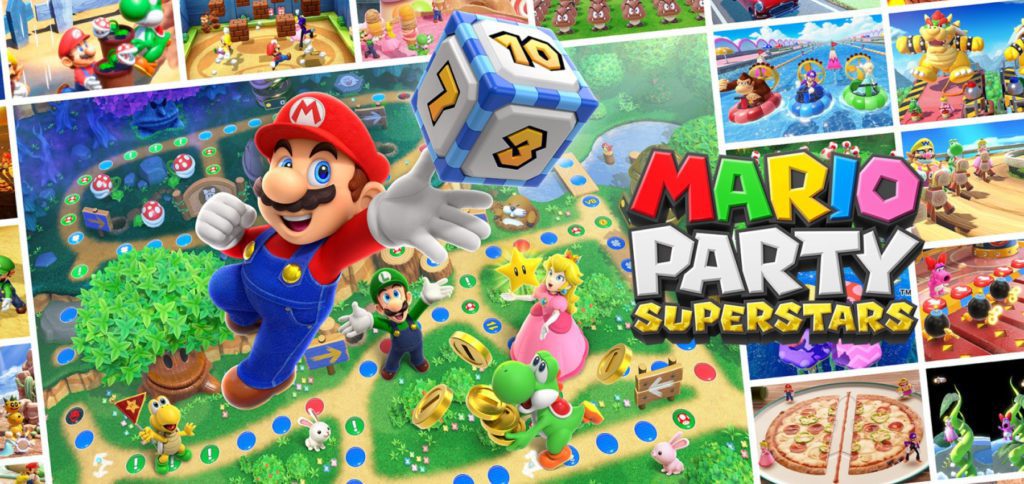 Mario Party Superstars for the Nintendo Switch
Mario Party Superstars is officially available for purchase starting today (Friday, October 29, 2021). Alone, with up to three other people on site or in online multiplayer, five N64 game worlds can then be used to roll the dice, play 100 mini-games from the entire range of games and collect stars. There are also special mini-game and online modes.
Depending on when you cross the finish line and how many coins or stars you were able to collect along the way, you get a place on the podium. The graphics of the game worlds and games are of course adapted to the possibilities of the Nintendo Switch. You can find a corresponding video below. Order and play with it on the weekend you can use this link.
Game boards from the N64 era in Mario Party Superstars
The first Mario Party was released in 1998 for the N64 console. Mario Party 2 (1999) and Mario Party 3 (2000) were released over the next two years, before the series was continued on the Nintendo GameCube in 2002. Most recently, with "Super Mario Party", the eleventh part appeared so far in 2018, it was the first for the Nintendo Switch.
However, it was not really well received by the fans, which is why Nintendo has now apparently returned to the early years of the game series. Or with the new game, N64 nostalgia should arise and users should be led to a new online subscription for N64 and Sega Genesis games. But as I have heard, this is not recommended ...
Be that as it may, in addition to the 100 mini-games from the last eleven Mario Party parts, these five early game worlds are presented in a new look:
Yoshi's Tropical Island
Space land
Bad luck birthday cake
Woody Woods
Horror land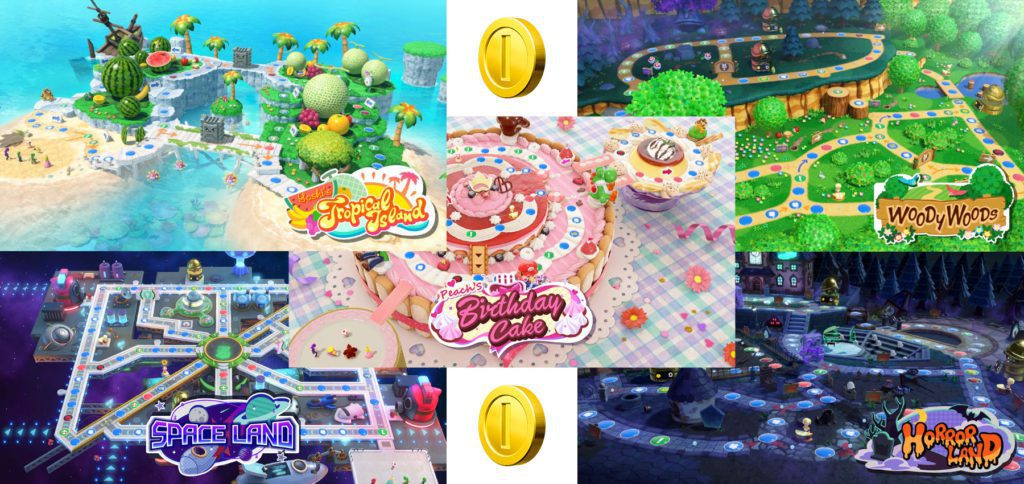 Mini-game mountain for quick rounds and online fun
In the video below you will also find a presentation of the "mini-games mountain". This game world is used to play the various mini-games apart from the game boards shown above. There are some in which everyone plays against everyone, teams are formed from two players or three people play against one. So there is something for everyone.
There are some challenges for online fans. In the game against other Mario Party Superstars players all over the world, you have to win as many mini-games in a row as possible in "Super Series" to land on the podium. There are also daily challenges that can be used to collect stars.
Those who prefer to play locally can also choose from various mini-game modes. In addition to the above-mentioned and the "team match", there is also the "sport and puzzles" selection with 2-on-2 games, vs puzzles and "scoring" levels. The sports and puzzle games can only be selected on the mini-games mountain, they do not appear as mini-games on the game boards.
Mario Party Superstars in the video
Nintendo released a video a little over two weeks ago that gives an overview of the new Mario Party for the Switch. It explains the game boards and shows the selection of mini-games. So if you are interested in the game or want to increase the anticipation after ordering, just take a look - I've embedded it for you here:
After graduating from high school, Johannes completed an apprenticeship as a business assistant specializing in foreign languages. But then he decided to research and write, which resulted in his independence. For several years he has been working for Sir Apfelot, among others. His articles include product introductions, news, manuals, video games, consoles, and more. He follows Apple keynotes live via stream.
The page contains affiliate links / images: Amazon.de