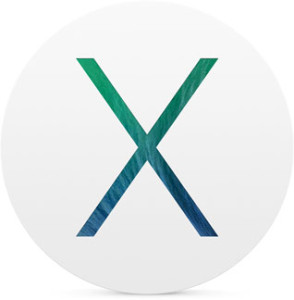 Update December 17.12.2013th, 10.9.1: In the meantime, OS X 1 has been released, but unfortunately I have to say that it didn't help me much. My Photoshop still has the problem with the disappearing text and a reader reported to me that his Photoshop always closes the marking automatically after an unspecified number of points with the polygon lasso. The problem with 1Keyboard was fixed in XNUMXKeyboard itself: On Download the current version helps so that you can type texts on the Mac again, which then appear in the iPhone.
There has long been a rule among Mac users who have their system in productive use: do not install a new OS X update until the XX1 version is out. Despite long beta tests, little things slip through the network of developers and cause long faces in the first few weeks after a major Mac OS update for people who have switched to the new OS right away.
I was also quick with OS X Mavericks - maybe because I'm a little risk-taker and don't need as many programs to work or have no complex workflows that could get out of hand with a small mistake. But I confess: Some things are not quite right with me too (see my contribution).
But obviously there are more bugs that annoy the user community a lot. One of these occurs, for example, in connection with Garage band on. What happens there in detail, you can see in that long, long thread in the Apple user forum.
External hard drives connected via Firewire or Thunderbolt also seem to have problems. For example, the Mac cannot go into sleep mode because the hard drive keeps waking it up. That Apple Forum mentions there as an interim solution that the disks should be operated on the USB port, but anyone who has operated an SSD in an external housing with Firewire on the Mac will hardly want to downgrade to USB-2 speed. Fortunately, newer Macs have a USB 3 port, so that the speed is not noticeable even after changing the connection, but it cannot be a permanent solution for older Macs.
At [ifun.de-> ifun-de], inadequate support for printer models is also a point that annoys many users. Here, especially printers from Canon or Brother suddenly seem to no longer have driver support, although they still worked under 10.8.5. And there is also on this topic a thread in the Apple forum.
For me, one problem with Photoshop is particularly annoying: Whenever I type in a text in Photoshop and then change the font size or type, the entire text is suddenly deleted and you have to type it again. Such things are of course real stress factors in everyday life. I hope that Apple does its homework quickly and that the OS X 10.9.1 update will be available in a few days.
Jens has been running the blog since 2012. He appears as Sir Apfelot for his readers and helps them with problems of a technical nature. In his free time he drives electric unicycles, takes photos (preferably with his iPhone, of course), climbs around in the Hessian mountains or hikes with the family. His articles deal with Apple products, news from the world of drones or solutions for current bugs.