Mela 2 is a synthesizer and effects app that you can use on Mac, iPad and iPhone. In addition to using it as a standalone program, it can also be integrated as a plug-in, for example in GarageBand or Logic Pro. The Mela 2 app is currently offered free of charge by Nikolozi Pty Ltd because a newer version is being made available with Mela 3. This is also advertised in the predecessor, but not too conspicuously, so that the application can run without problems. On the download page in the App Store you will also find a note that there are in-app purchases - these are tip options, not feature purchases.
Abbreviation: View here in the App Store for iOS, iPadOS and macOS
Mela 2 free download using the iPhone app as an example
If you are interested in comprehensive software for synthesizer sounds and audio effects, then you should definitely take a look at Mela 2. On the Apple Mac you need at least macOS 12 Monterey, on the iPhone iOS 15 is required, and on the iPad the iPadOS 15 system is required. If you have a current device with the latest operating system, the download is very quick, the Mela 2 app only requires a few megabytes of storage space. I tried the whole thing on the iPhone and am positively overwhelmed by the many setting options.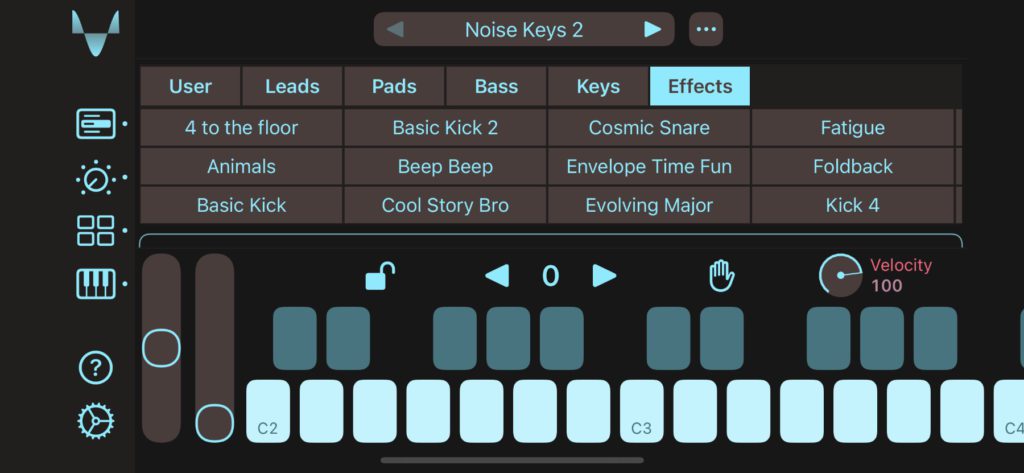 With Mela 2 you get a futuristically designed keyboard with an extremely large number of controls, regulators and other setting options with which you can customize the sound to be output. Using the menu icons on the left of the screen, you can show and hide individual controllers to create the interface you need and keep exactly the elements on screen you need. You can then use this to define sounds in order to then play and combine them on the virtual keys. On the iPhone, this works in both portrait and landscape mode (portrait and landscape format).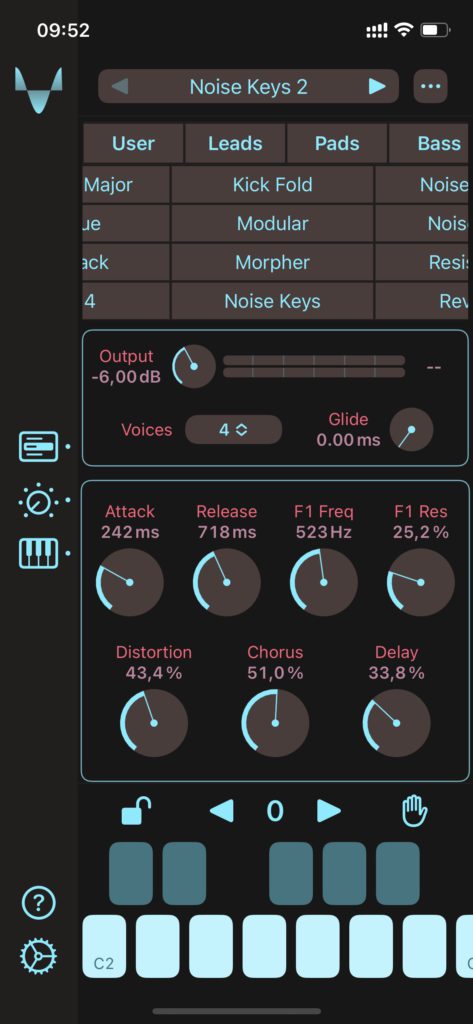 If you want to use Mela 2 as a free synthesizer to create certain sounds, to make your music more electronic or to create a certain sound design, then all doors are open to you. You can choose from various presets for Leads, Pads, Bass, Keys, Effects and more, and fine-tune them with Attack, Release, Chorus, Distortion, Delay, Phaser and more. Whether it's a short sound or a long sound collage - you can let yourself go and realize your audio fantasies.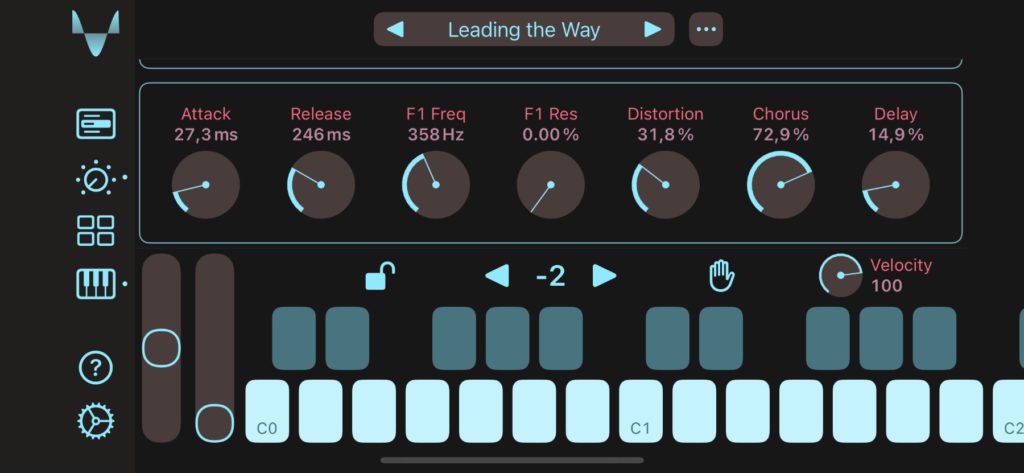 Mela 2 as a plugin in GarageBand (on the iPhone)
The integration as an effect module in Apple's free music app GarageBand I tried it out briefly on the iPhone (iPhone 12 Pro with iOS 15.4). It's super easy, because all you have to do is select "External" in the instrument selection, then tap on "Audio Unit Ext." at the bottom and then select "Mela 2" from the overview. Now you can use the individual settings, sliders and adjustments in GarageBand as well as play the adjusted sounds on the rather traditional-looking keyboard of the Apple app.
Mela 2 Free Download is a promotion for Mela 3
Of course, the latest version of the app is to be advertised with the free offer. And I don't want to hide this from you either, because it only costs 4,99 euros. For connoisseurs of the predecessor, not much has changed in terms of looks. In addition to "Synth" and "FX" there is now also "MIDI" in the app title, which indicates a functional expansion. According to the description in the App Store, the Mela 3 MIDI processor should come with three modules: Arpeggiator, Pitch (pitch) and Velocity (tempo). Many more details and the full functional overview can be found on the corresponding App page in store.
After graduating from high school, Johannes completed an apprenticeship as a business assistant specializing in foreign languages. But then he decided to research and write, which resulted in his independence. For several years he has been working for Sir Apfelot, among others. His articles include product introductions, news, manuals, video games, consoles, and more. He follows Apple keynotes live via stream.