At the beginning of last week we reported that installing macOS 12 Monterey on Mac, iMac, MacBook and other models of Apple computers could cause problems. If a T2 chip is installed, which is the case with most devices from 2018, the problem may be that a restart is not possible after the Monterey installation. The Mac can no longer be switched on once it has been switched off after the operating system has been upgraded. With a patched installer file from Apple, the problem seems to be resolved.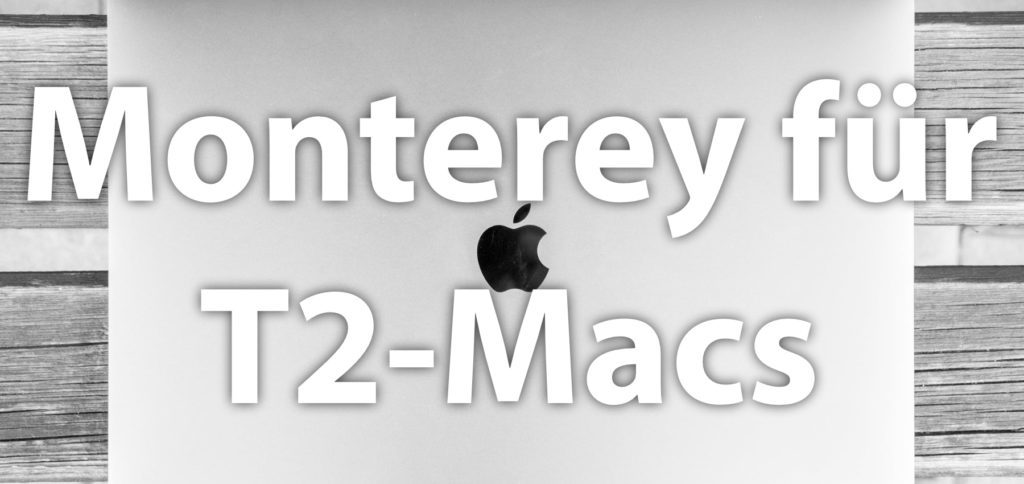 Monterey installation on Mac with T2 chip: what was the problem?
Like 9to5Mac in one Articles with reference to a Tweet by Rene Ritchie writes, there was a firmware bug in the T2 security chip of the newer Mac models. This meant that it was not compatible with the new macOS 12 Monterey operating system - at least in some Intel Macs.
We reported on this last week: Upgrade to macOS Monterey: Mac no longer works. The Apple computer was not completely scrapped, because with a second Mac and the "Apple Configurator 2" you could reset it and use it again: Apple Configurator 2 - Make a "dead" Intel Mac with T2 chip usable again.
New Monterey installer brings firmware update for T2 chip
As can be seen from the linked sources, you should download the latest installer version from the App Store or the Apple website to upgrade to macOS Monterey on an Intel Mac with a T2 chip. Because this updated version contains an update for the T2 chip, which fixes the aforementioned firmware error. This makes the installation more secure and you no longer have to worry about making the computer unusable.
If you're wondering which Apple computers actually have a T2 chip installed, then you don't have to look any further. Because here I have the current list from the support document for you HT208862 transfer:
iMac (Retina 5K, 27 ″, 2020)
iMac Pro
Mac Pro (2019)
Mac Pro (Rack, 2019)
Mac mini (2018)
MacBook Air (Retina, 13 ″, 2020)
MacBook Air (Retina, 13 ″, 2019)
MacBook Air (Retina, 13 ″, 2018)
MacBook Pro (13 ″, 2020, two Thunderbolt 3 ports)
MacBook Pro (13 ″, 2020, four Thunderbolt 3 ports)
MacBook Pro (16 ″, 2019)
MacBook Pro (13 ″, 2019, two Thunderbolt 3 ports)
MacBook Pro (15 ″, 2019)
MacBook Pro (13 ″, 2019, four Thunderbolt 3 ports)
MacBook Pro (15 ″, 2018)
MacBook Pro (13 ″, 2018, four Thunderbolt 3 ports)
As you can read in the linked support document, you also have the option of looking in the system information of your computer to see whether the T2 chip is installed. To do this, just hold down the Option key (Alt) and select the system information in the Apple menu (apple icon at the top left). Then click on "Control" in the left overview of the window that opens. On the right you may now see the Apple T2 chip in the "Model name" line. If the list item "Control" does not exist, then look for "Controller" or "iBridge".
After graduating from high school, Johannes completed an apprenticeship as a business assistant specializing in foreign languages. But then he decided to research and write, which resulted in his independence. For several years he has been working for Sir Apfelot, among others. His articles include product introductions, news, manuals, video games, consoles, and more. He follows Apple keynotes live via stream.