With Mac OS X 10.4 Tiger Apple introduced on the Mac not only the Spotlight-Search, the automator and the video codec H.264 for QuickTime 7, but also the dashboard with various widgets. The system made for the transition from PowerPC to Intel processors offered users a few shortcuts for various information and apps - such as calendar, calculator, dictionary, notes and also iTunes. If you miss the iTunes widget that was introduced in 2005 and is long gone, you can use Mario Guzman's Music Widget app, which is also available at macOS is coming works with the music app.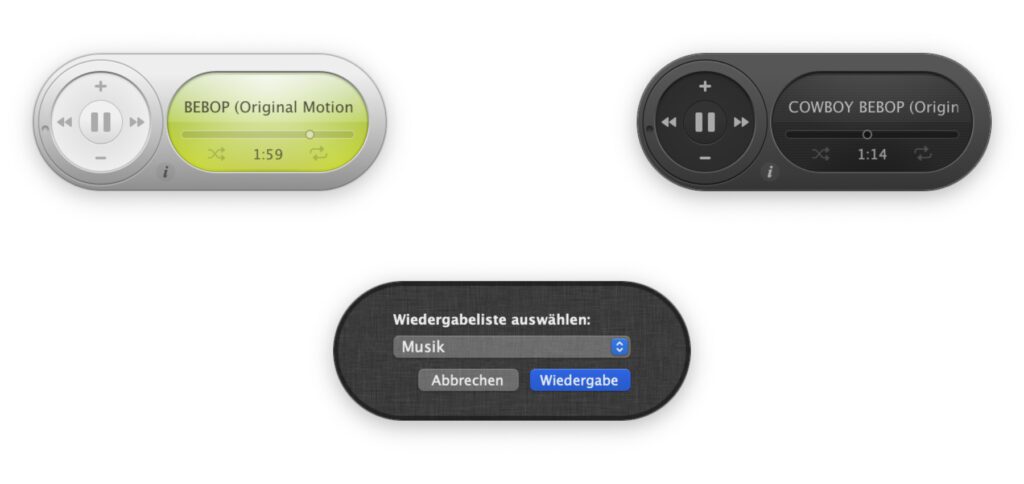 Music Widget - Free retro app by Mario Guzman
The Music Widget app, which requires at least macOS 11 Big Sur and the use of the Apple Music app, comes in the classic design of the Mac OS X Tiger iTunes widget. However, as shown above, a dark mode can also be set in addition to the light design. In the app settings, you can also specify whether the dock icon should remain bright or also switch to dark mode.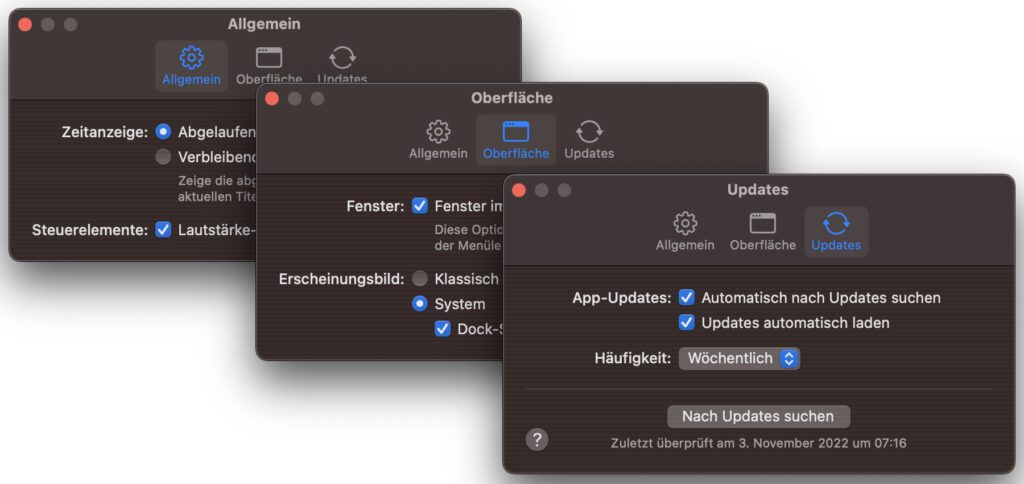 The app shows the current track and artist, gives controls (play, pause, next or previous track, volume, repeat, shuffle) and can even access playlists for playback. So if you mainly listen to playlists instead of individual titles or albums, you can outsource the media control completely from the music app to this tool. In addition, it can always be kept in the foreground.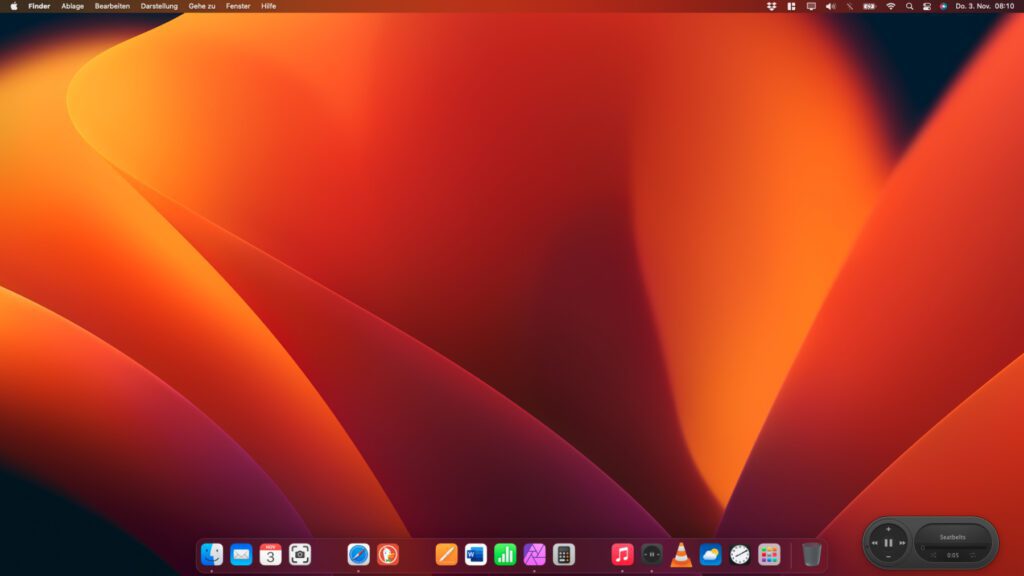 Download from developer website, more on GitHub
You can download the app for free from the Website by Mario Guzman, see his for more info and codes GitHub profile. The website also features the Music MiniPlayer, which is modeled after the original iTunes MiniPlayer. It brings similar functionality to the Music Widget app described above, but offers a different design.
Both tools are a clear recommendation for retro fans and for everyone who doesn't always want to open the big music app for media control. They are also a help for those who do not work with an Apple keyboard including media keys. If you use a third-party keyboard with "normal" F-keys on a Mac, iMac or MacBook, you can outsource music control to the mouse you use to click on the app. I find that useful.
After graduating from high school, Johannes completed an apprenticeship as a business assistant specializing in foreign languages. But then he decided to research and write, which resulted in his independence. For several years he has been working for Sir Apfelot, among others. His articles include product introductions, news, manuals, video games, consoles, and more. He follows Apple keynotes live via stream.