The Nikon Z7 is a compact, mirrorless system camera (DSLM) that was launched in 2018 with the Nikon z6 was presented. Together with the Z50 (2019) and the Z5 (2020) they belong to the cameras of the Japanese manufacturer Nikon, which use the so-called Z-bayonet, a special lens bayonet system. We'll get to the object later. Because in this guide you get all the information about the Nikon Z 7, the technical data, accessories information, the manual download and much more. With the following article I have tried to give you a comprehensive overview of the professional photo camera with 4K video function.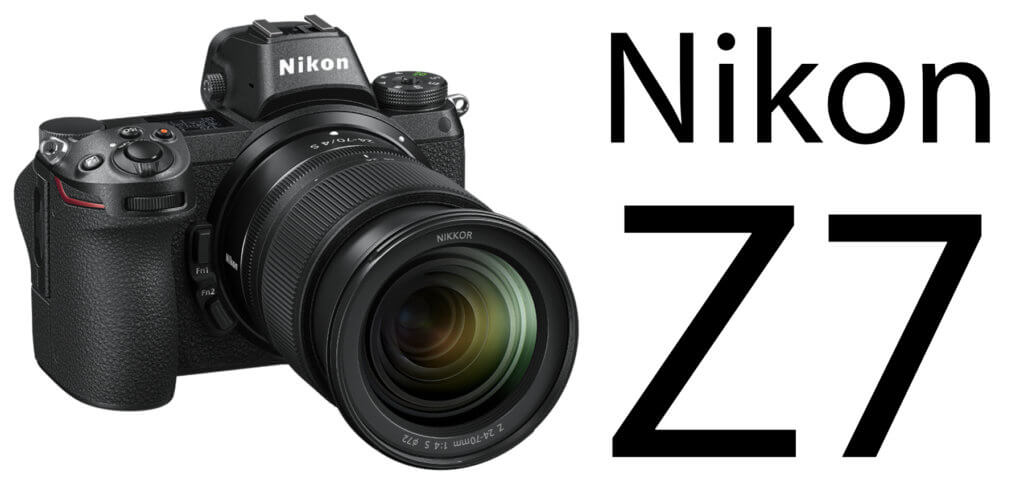 Technical data from the Nikon Z7 data sheet
Here I have listed the most important technical data from the Nikon Z7 data sheet. The mirrorless system camera from Japan is often referred to as the Nikon Z 7, which is actually the official name. As an abbreviation, the term is often simply pulled together.
Manufacturer: Nikon
Model: Z 7
Product: Mirrorless system camera
Product series: Z series
Dimensions: approx. 100,5 x 134 x 67,5 mm
Weight: approx. 585 g (camera body) / approx. 675 g (incl. battery and memory card)
Bayonet connection: Nikon Z bayonet
Image sensor: CMOS with 35,9mm × 23,9mm
Effective angle of view: FX / full frame
Total number of pixels: 46,89 million
Effective resolution: 45,7 million pixels
White balance: numerous modes, storable values, color temperature selection from 2.500 K to 10.000 K, etc.
Maximum image size photo: 8.256 x 5.504 pixels (FX L format)
Maximum video image size: 3.840 x 2.160 pixels (4K UHD)
Monitor: LCD touchscreen with 3,2 inch (8 cm) diagonal, 11 brightness levels, tiltable
Operating temperature: 0 ° C to 40 ° C
Operation at air humidity: max. 85% (non-condensing)
WLAN radio: IEEE 802.11b / g / n / a / ac dual band with 2,4 GHz and 5 GHz bands
BT radio: Bluetooth 4.2 (Bluetooth Low Energy)
Audio input: 3,5 mm jack
Audio output: 3,5 mm jack
Tripod thread: 1/4 inch thread according to ISO 1222
Menu language: German, English, French, Arabic, Bulgarian, Czech, Danish, Polish, Portuguese, Spanish, Greek, Italian, Hungarian, Dutch, Norwegian, Russian, Romanian, Serbian, Finnish, Swedish, Turkish, Ukrainian
Scope of delivery: Nikon Z 7 mirrorless system camera, housing cover BF-N1, rubber eyepiece cap DK-29, lithium-ion battery EN-EL15b with battery protection cap, battery charger MH-25a, carrying strap AN-DC19, mains adapter EH-7P with battery charging function, HDMI / USB cable clip, USB cable UC-E24, accessory shoe cover BS-1, other accessories depending on the set purchased (see below)
Many more data and details of the Nikon Z 7: Manufacturer Website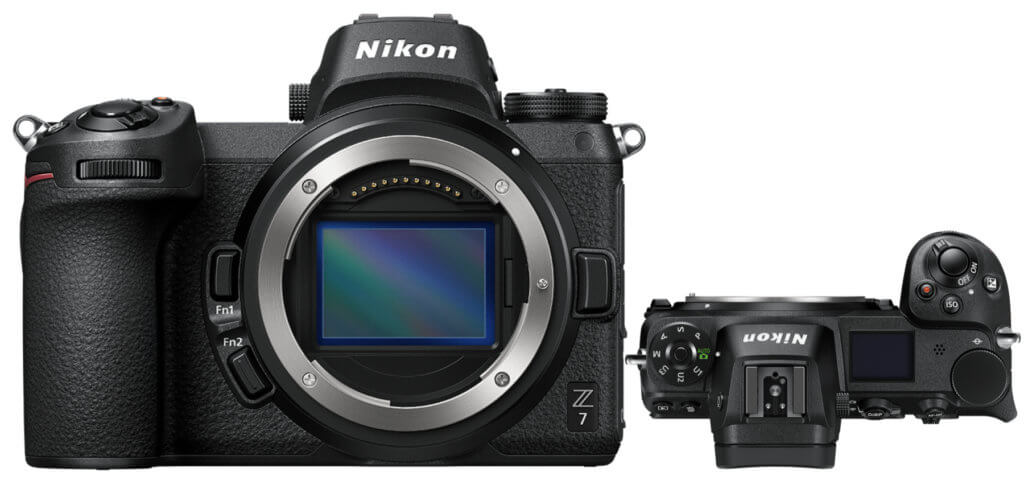 Buy Nikon Z7 - camera sets on Amazon with Prime Shipping
The above data mainly relate to the body of the camera, the hardware it contains and its performance. But if you want to take photos and videos with the Nikon Z7, you will of course also need (at least) one lens. Of course you will find the possibility to buy the Nikon Z7 with lens on Amazon (1, 2). Individual lenses to expand your equipment for the Nikon Z series can be found below.
114,00 EUR
Nikon Z 7 KIT 24-70mm f / 1 p
With 45 MP (CMOS BSI sensor, ISO 7 native) extremely high-resolution mirrorless full-frame system camera
Huge electronic viewfinder (OLED) with 0x magnification and 8 million pixels. Generous, ...
AF system with 493 individually controllable measuring points with 90% image field coverage horizontally and vertically as well as new ...
Official Nikon Z7 manual, firmware, and more
On the manufacturer's website, you will find various helpful documents and information in the so-called download center, mostly in the form of a PDF file. There are different manuals in German, a setting guide and technical guide in English and more. There is even a technical guide for RAW video recording in German. You don't even have to download the online manual, you can view and read it directly as a web document. You can find an overview of the free downloadable documents as well as further information / downloads (firmware, software, etc.) in the Nikon download center: Simply click this link.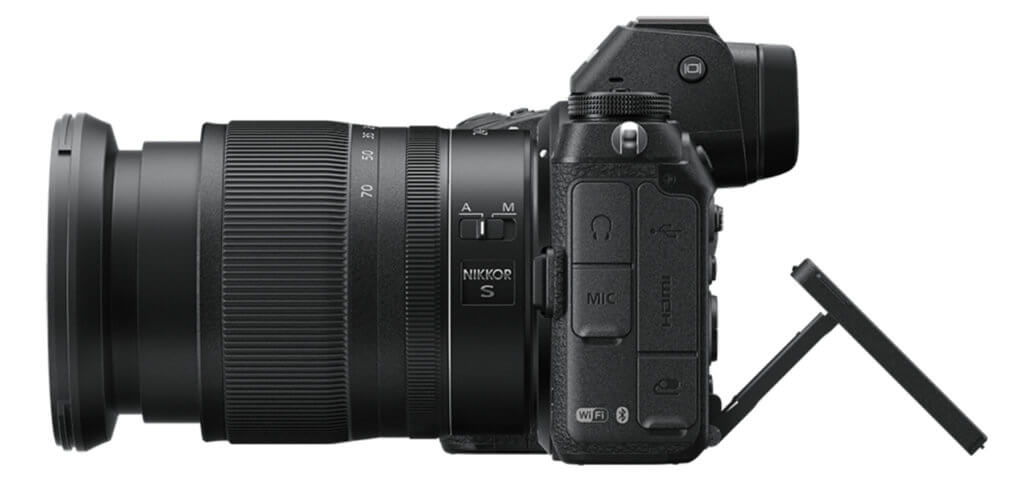 Nikon Z 7 books by professional users
Practical knowledge, expert tips and technical insights into the professional use of the mirrorless system camera are available in the form of various books. The titles include, for example, "Nikon Z7: 100% practical knowledge and expert tips for your mirrorless full-frame camera" by Heike Jasper, "Nikon Z6 / Z7 camera book: mirrorless full format in a double pack - uncompromisingly good!" by Michael Gradias or "Mastering the Nikon Z7" by Darrell Young.
Buy Nikkor Z lenses for the Nikon Z 7 and Nikon Z 6
There are various compatible lenses available for the Nikon Z series. Above all, of course, the special ones Nikkor Z lenses. Everything from 24 - 70 mm to 50 mm to 85 mm is included. For the best overview, I have included a table with the Amazon bestsellers below. This is always up-to-date, as it uses the current values ​​for price, rating and purchase frequency to show which lenses have the best price-performance ratio. Depending on the type of photography (landscape, portrait, macro, etc.) you will probably know best which Nikkor Z lens you want to buy - the bestseller table is only intended to help you with the purchase decision.
#
Preview
Product
Rating
Price
1
NIKKOR Z 70 -200mm f / 1 S (INCL. HB-2,8, CL-C92)

2.799,00 EUR

2.539,00 EUR

Buy it at Amazon
2
Nikon Nikkor Z 100-400mm f/1-4,5VR S

3.008,94 EUR

Buy it at Amazon
3
Nikon Nikkor Z 20 mm f/1.8 S, Ultra wide-angle lens, Luminous, Fixed focal length f/1.8,...

1.149,00 EUR

Buy it at Amazon
4
Nikon Nikkor Z 28-75mm 1: 2,8

26 Reviews

979,99 EUR

Buy it at Amazon
5
Nikon Z 14-24mm 1:2.8 S (INCL. HB96, HB97, CL-C2) JMA711DA

2.749,00 EUR

Buy it at Amazon
Buy Sony XQD memory cards to store photos and videos
It is important to note that no SD cards or microSD memory cards are used in the Nikon Z 7 camera. Instead of an SD card, an XQD memory card is inserted into the DSLM. What is behind it, what special features this card format has and what advantages it brings for professional photographers, I have summarized for you here: XQD cards and card readers at a glance. In the article you will not only find the data on the safe construction and the fast data rates. I have also linked some examples there that you can use in compatible cameras and camcorders. The storage sizes are 32 GB, 64 GB, 120 GB, 128 GB, 240 GB and 256 GB.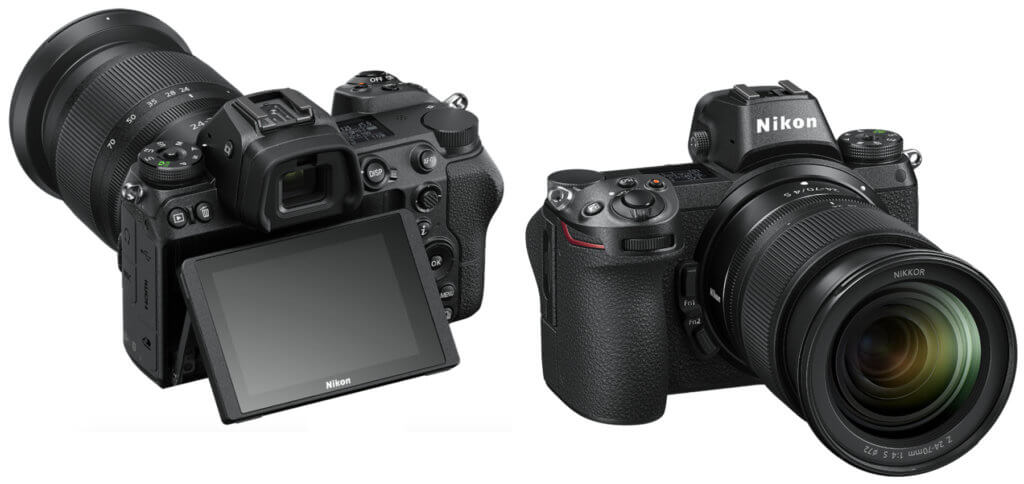 Buy a Nikon Z7 replacement battery
You can equip your Nikon Z 7 with plenty of accessories - with a flash, an LED light, a microphone and so on. However, batteries that can be swapped are very important in the camera bag. If you don't want to be annoyed about an empty battery when you are out and about, there are various models with which you can prevent a power shortage. It is important that you make sure, for example at Amazon, that you buy the appropriate EN-EL15b lithium-ion batteries - or corresponding substitutes from third-party manufacturers (1, 2, 3).
Nikon EN-EL15b rechargeable battery
Can be loaded in cameras Z 7, Z 6II, Z 6 and Z 5 with EH-7P and UC-E24
Compatible with hybrids Z 7, Z 6 (and version II)
suitable for Reflex D850-D780-D750-D500-D7500
Nikon Z 7 test reports and field reports from practice
Since I have neither the money nor the interest in a professional DSLM and its extensive use, I unfortunately cannot offer you a Nikon Z7 review. However, there is an extensive selection of different practical reports on the Internet. "The image quality of the Nikon Z7 is outstanding," it says in one, for example Nature photography blog. Recordings are also shown there that underline the conclusion.
According to PC magazine (here ) Nikon hit the jackpot with the described camera. The Pro list includes the good workmanship of the housing, the high image quality, the OLED viewfinder, the image stabilizer, the 4K video recording and the tiltable touch screen. There are no entries on the cons side of the comparison table. Some other reports complain about z. B. the compact design, which takes some getting used to for larger hands.
Nikon Z7 reviews in video form
Perhaps you also want to get an impression in the form of moving images. There are several tests, reviews and testimonials on YouTube for this. I close this post with the embedded videos below. If you are missing any comments, details or data, please leave a comment;)
After graduating from high school, Johannes completed an apprenticeship as a business assistant specializing in foreign languages. But then he decided to research and write, which resulted in his independence. For several years he has been working for Sir Apfelot, among others. His articles include product introductions, news, manuals, video games, consoles, and more. He follows Apple keynotes live via stream.
The page contains affiliate links / images: Amazon.de