Nintendo officially did that yesterday Nintendo Switch OLED model presented. The announcement was prepared multimedia with a video that I have embedded for you in this post. It already confirms some rumors that were circulating about the 2021 model of the Nintendo Switch. There is also an official data sheet with the technical data of the Nintendo Switch OLED model. This shows that some of the information rumored over the past few weeks and months has been a little over-ambitious. What that means in detail, I have summarized for you in the following.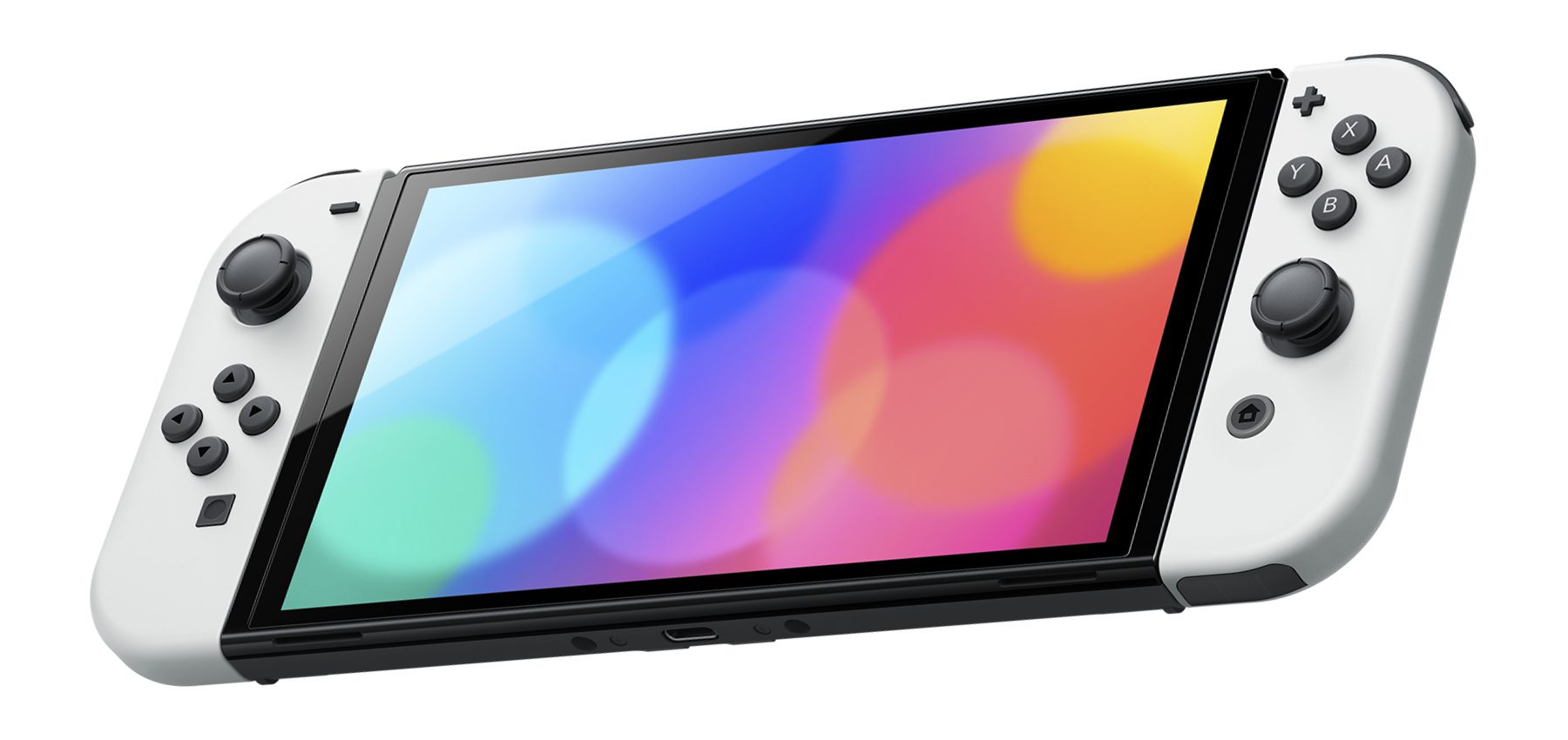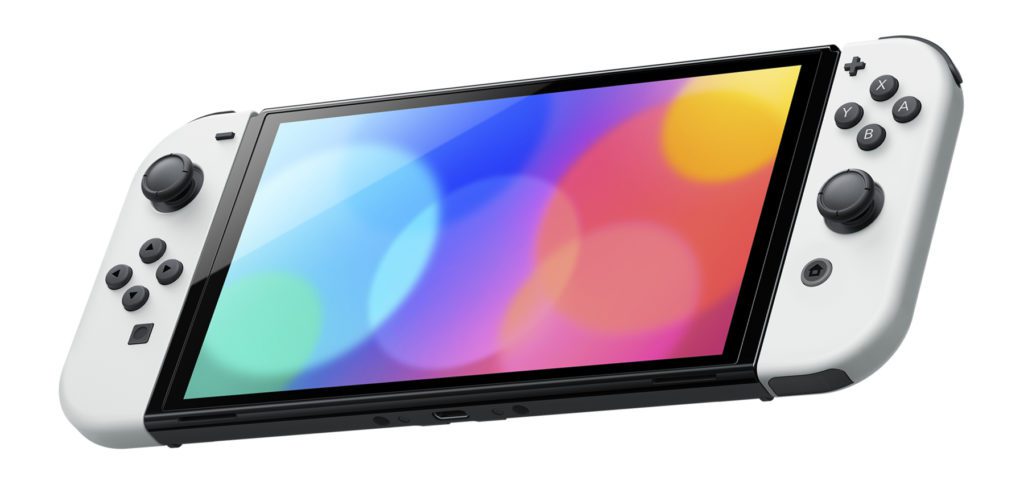 Nintendo Switch OLED model: the most important innovations at a glance
The Nintendo Switch first appeared in 2017 and was relaunched in 2019 in a slightly improved form (especially in terms of battery life). There is also the Nintendo Switch Lite from 2019, which can only be used as a handheld and not on the television. Compared to the standard model, the new Nintendo Switch OLED model, which was officially announced on July 6, 2021, has a few improvements. I have listed them for you here:
| | | |
| --- | --- | --- |
| | Nintendo Switch | Nintendo Switch OLED model |
| Display | 6,2 inch LCD screen | 7 inch OLED screen |
| Internal memory | 32 GB | 64 GB |
| Internet | WLAN + LAN via USB adapter | WLAN + LAN connection in the station |
| Battery Life | 2,5 to 6,5 hours (2017) or 4,5 to 9 hours (2019) | 4,5 to 9 hours |
| Additional | Individual, small standing aid and small speakers | Large standing aid with adjustable angle and larger speakers |
Nintendo Switch OLED model - technical data in detail
As you can see, there are some improvements with the Nintendo Switch OLED model. One of the many rumors is confirmed with the larger display, which ensures narrower edges on the front of the handheld element with the same console size. Thanks to OLED technology, the display has more vivid colors, darker blacks and thus a higher contrast - and the same battery life despite larger dimensions. But some things have not been confirmed; for example the hoped-for 4K resolution in TV mode. Here are all the technical details from the Nintendo Switch OLED model data sheet:
Manufacturer: Nintendo
Model: Switch OLED model
Device Type: Video game console
Dimensions handheld including Joy-Cons: 102 mm x 242 mm x 13,9 mm
Note on the dimensions: At the top of the Joy-Cons, they diverge, resulting in a depth of 28,4 mm
Weight handheld without Joy-Cons: 320 g
Weight handheld with Joy-Cons: 420 g
Display diagonal: 7 inches (17,78 cm)
Display resolution: 1.280 x 720 pixels HD resolution
Video output to TV: 1.920 x 1.080 pixels Full HD resolution with 60 fps
Chip system (CPU + GPU): Adapted NVIDIA Tegra processor
Internal storage: 64 GB flash memory
Memory expansion: up to 2 TB possible via microSD, microSDHC and microSDXC
Wireless connection: WLAN (IEEE 802.11 a / b / g / n / ac) and Bluetooth 4.1
USB port: USB-C on the bottom of the console
Audio output: stereo speakers and four-pole 3,5 mm jack / TV output when connected via HDMI
Battery life according to Nintendo: 4,5 to 9 hours, depending on the game and display brightness
Battery charging time: 3 hours (in standby mode)
Connections on the station: USB-C for the console, 2x USB-A for accessories and controller, power supply connection, HDMI connection, LAN connection




Trailer for the new Nintendo console from July 6, 2021
Nintendo has an announcement trailer for the announcement of the new console version veröffentlicht. In 2 minutes and 36 seconds, not only are the individual innovations highlighted, but - as usual for Nintendo - the individual possible uses are also shown. So game scenes outside and inside, as a handheld and on the TV as well as alone, in local multiplayer and in online mode.
More power in the 2021 model of the Nintendo Switch?
It can be assumed that with the new revision of the Nintendo Switch there will be a small increase in the general performance of the console after another two years. At least that's what fans of the console keep asking, and Nintendo wouldn't be well advised to just tweak the display and not the chips. What speaks against an extensive revision to the "Pro" model, however, is that an unnamed NVIDIA Tegra processor is used again, that nothing is said about the RAM and that there is no 4K resolution in TV mode.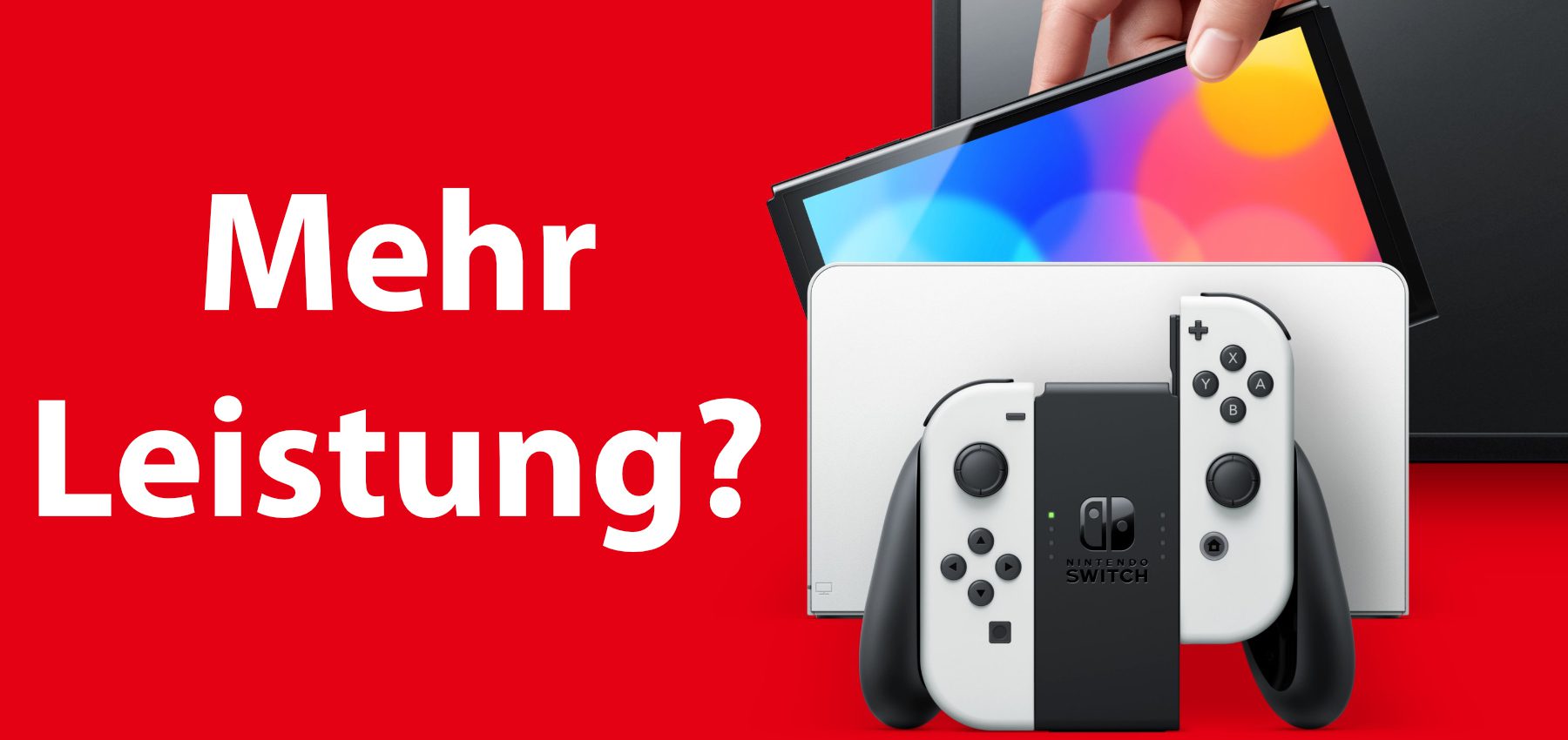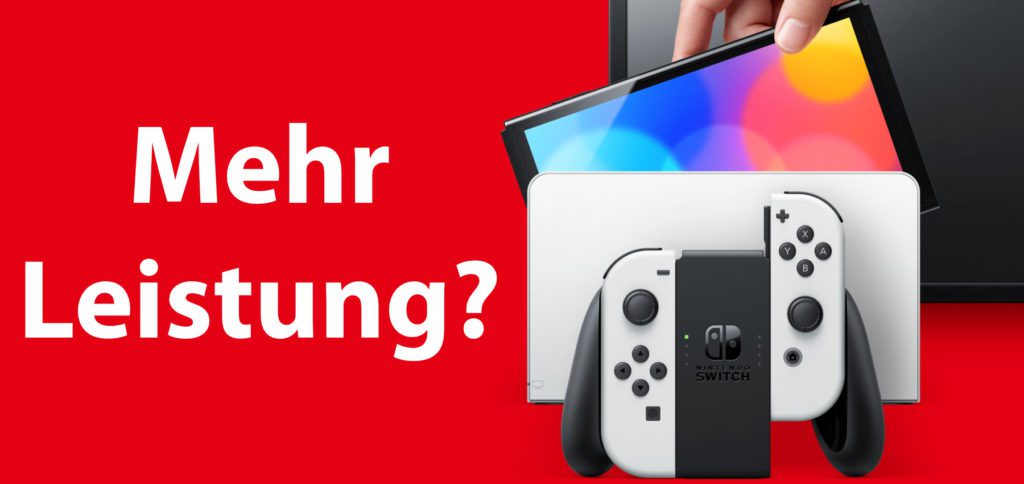 When Nintendo released the first revision of the Nintendo Switch two years ago, there was also a small improvement in the RAM in addition to the battery update. Although it remained at 4 GB RAM, this was no longer used as LPDDR4, but as an improved LPDDR4X. In addition, the processor could briefly run at a higher rate to improve loading times. Until the release and until the first Nintendo Switch OLED model test / until the first teardown, it is not clear whether such adjustments are also hidden in the new console version. I am definitely looking forward to this information.
Current title for the console: Mario golf super rush
Nintendo Switch OLED model release: when will the console be released?
The Nintendo Switch with OLED display will be launched on October 8, 2021. So if you want to buy the Nintendo Switch OLED model, you don't have to wait that long, just three months. Then a purchase decision or a decision not to buy should also have been made. Because it should be noted that it is not really a Pro model yet. Looking at it soberly, "only" playing in handheld and table mode has been improved ...
In which colors is the Nintendo Switch OLED model offered?
To distinguish the new console revision from the older versions, not only have the display been enlarged and the dock rounded, there is also a new color: white. At least the dock and the Joy-Cons come in white. If you'd rather keep it classic, you can also buy a version with a dock in black and Joy-Cons in neon blue and neon red. You can use all other Joy-Cons and other accessories for individual adjustments - the new console is backwards compatible in this regard.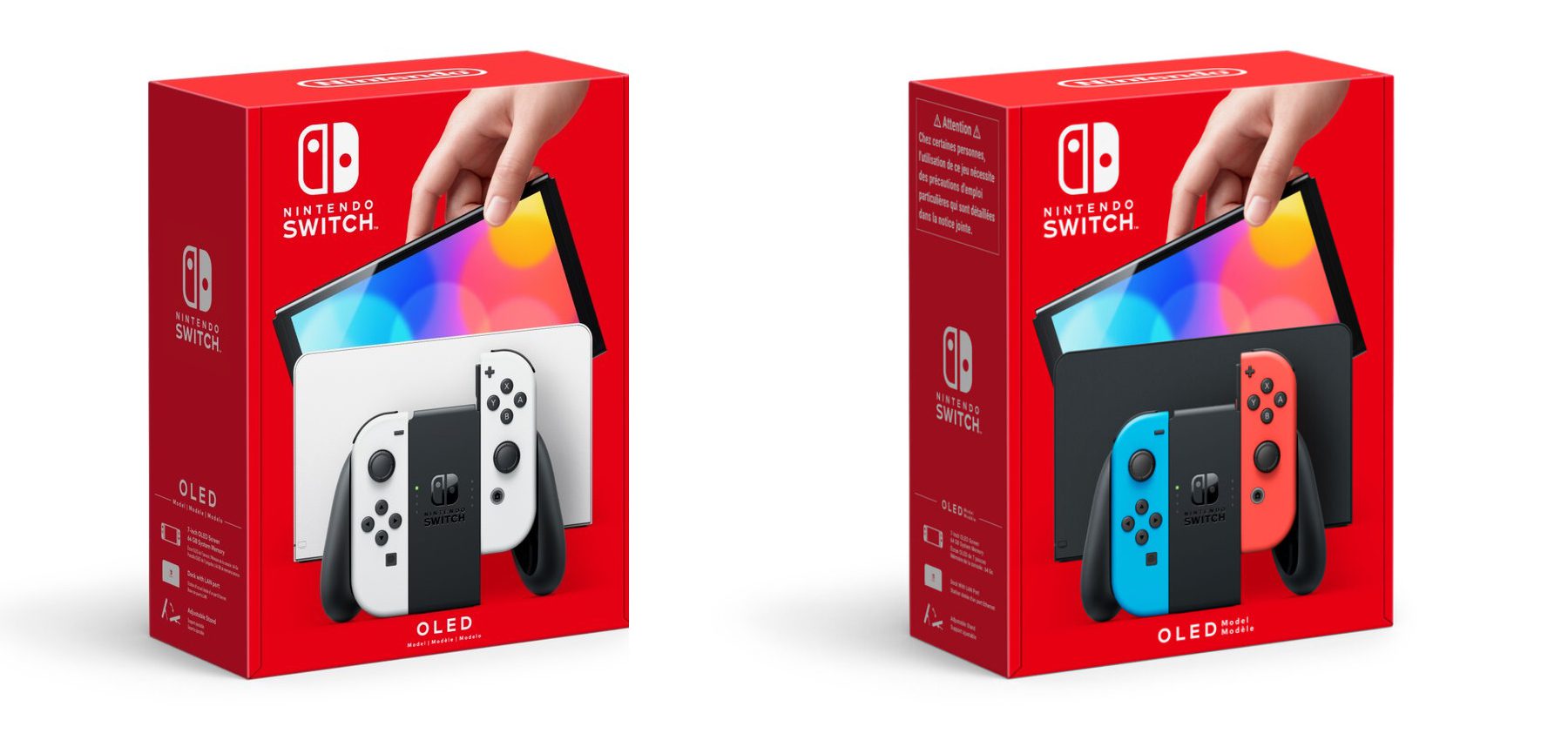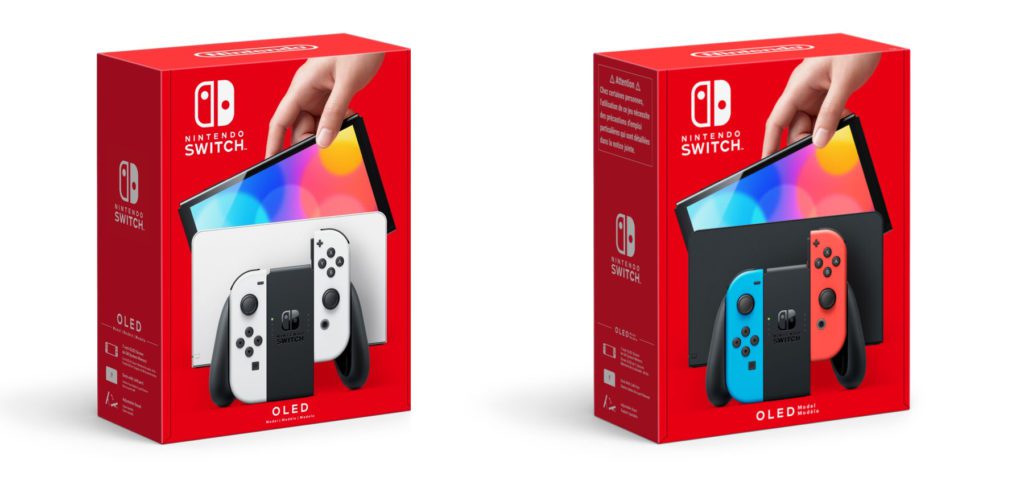 Nintendo Switch OLED model price: what does the console cost?
The official website about the new Nintendo Switch with OLED display is currently still silent on the subject of the price of the console. However, other sites report a price of $ 349,99, £ 250 and Australian dollars, respectively. One can probably expect an adjustment to the US price in the euro area, i.e. expect costs of around 450 to 300 euros. The current figure is 399 euros. What do you think about it? Are you going to get the new Nintendo Switch? Or are you still waiting for the manufacturer from Japan to release a "real" Nintendo Switch Pro version with a noticeably higher performance? Feel free to leave a comment!
After graduating from high school, Johannes completed an apprenticeship as a business assistant specializing in foreign languages. But then he decided to research and write, which resulted in his independence. For several years he has been working for Sir Apfelot, among others. His articles include product introductions, news, manuals, video games, consoles, and more. He follows Apple keynotes live via stream.