This week is mine Pick a WordPress plugin called "Nitropack". It is a plugin that ensures that your WordPress website at the Google Page Speed ​​Insights Test does well – actually not just good, but "very good with an asterisk". In this article, I explain why this is important and how you can use it to achieve better rankings on Google in the future.
Tip: With the coupon code "sirapfelot" you get a 5% discount on the NitroPack paid plans.


Google Update June 2021 includes "Core Web Vitals" in rankings
As a search engine optimizer (as I am one of them), you usually look at the announced updates of the Google algorithm with a queasy feeling. In the past, it was not uncommon for them to cause search results to go completely crazy for a few weeks and then some of my customers to lose their good positions on Google.
For the May 2021 (but in mid-June 2021!) a Google update has also been announced (here is the article from google), but this time I'm less afraid of it, because it is relatively clear what will change and a "solution" to prepare your website for the upcoming update is also easy to implement.
The upcoming update will include the so-called "Core Web Vitals" in the ranking calculations. This term is a handful of metrics that measure the actual user experience - especially that of the mobile website version - with the website. How well your own website performs in relation to the Core Web Vitals can be tested either with the free Lighthouse Tool (to be found in Chrome's developer area) or with the Google Pagespeed Insights test. The result is a number between 0 and 100, where a large number is better.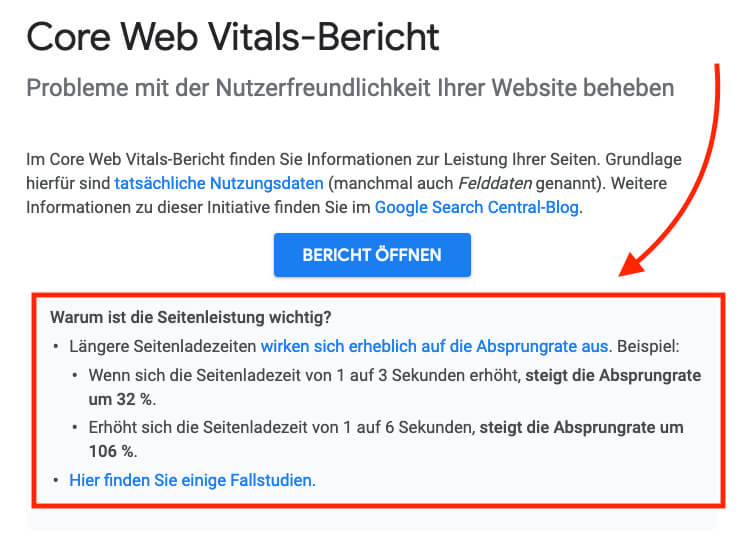 Only values ​​between 90 and 100 are in the "green" area
In many cases, the websites tested are not likely to do as well here, because WordPress sites with many plugins and older themes in particular receive poor ratings because the theme programmers did not even have the "Core Web Vitals" on their screens at the time. And many plugin developers shouldn't worry too much about this classification.
In addition, only values ​​from 90 for Google are in the positive range. Everything below 90 is only mediocre and below 50 points, you get a bad (red) rating.
My Sir Apfelot blog even scores below 30 points in the test and should therefore have a hard time struggling with the Google update. However, I have noticed a steady deterioration in the rankings in the last few months, which is probably due to the negative user experience that visitors have with my site.
And yes, I also have an ancient theme and a lot of plugins and advertising in many places - all things that usually drag the Core Web Vitals rating into the basement.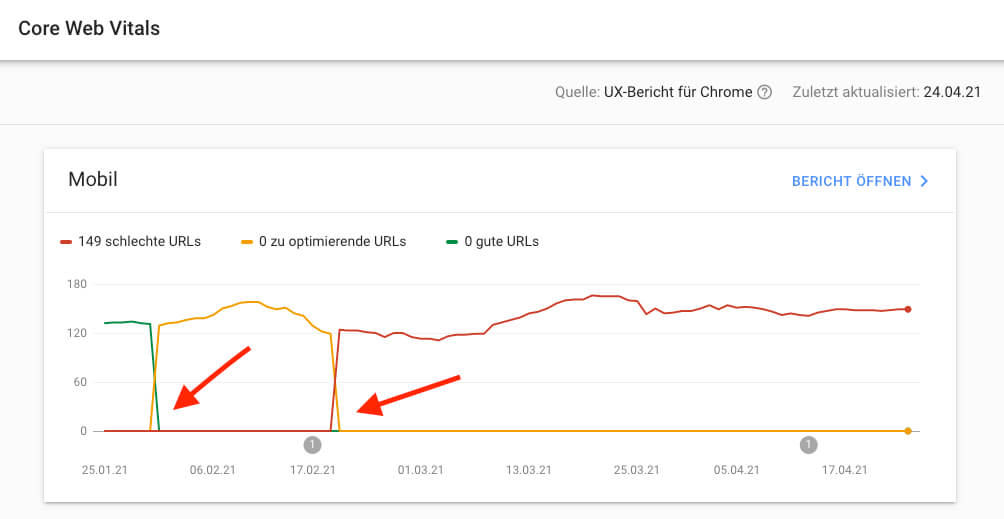 Now many WordPress users certainly already have caching solutions like Fastest Cache, WP Rocket or similar installed. That's a good thing, but based on the experience I have gained with customer websites over the past few weeks, these caching and acceleration plugins are usually not enough to get a good score in the "Core Web Vitals" or in the Get Google Pagespeed Insights.
Also my great and expensive one Kinsta hosting, which I have booked for a few months (and which costs in the three-digit range per month), does not help to improve the Pagespeed Score significantly. Here other factors are evaluated than just a quick server response.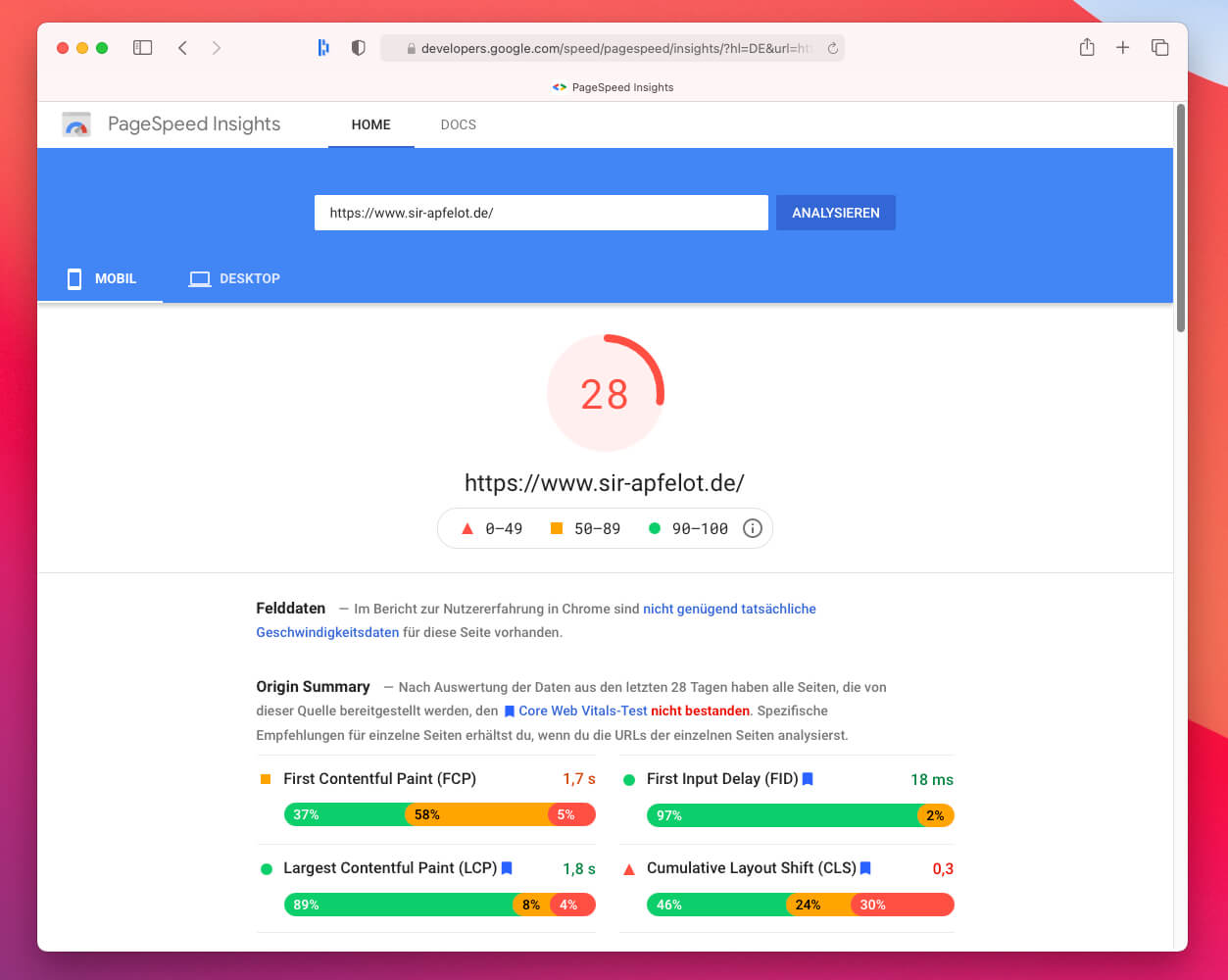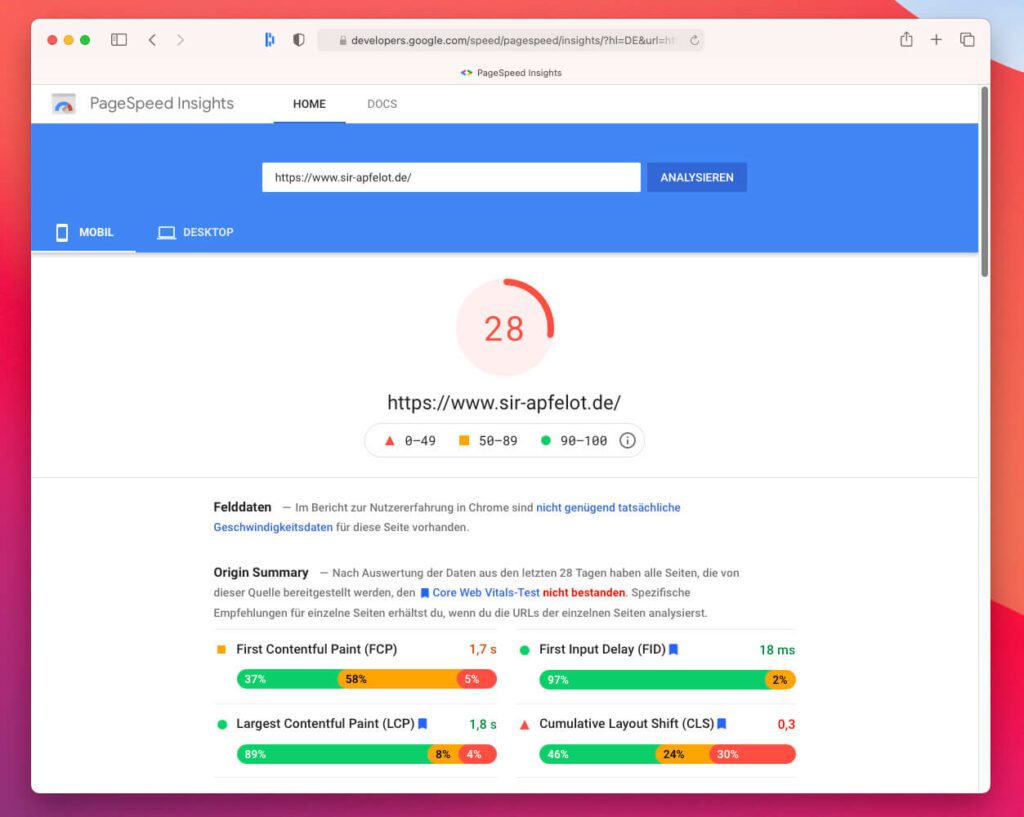 NitroPack is the best 1-click solution
However, a few months ago I got the plugin Nitropack located, which is very easy to install and configure. Best of all, it performs staggeringly well on those "Core Web Vitals" metrics. For most of the sites that I have equipped with NitroPack, I get an incredible 100 out of 100 points. A value that I had almost never seen in the wild before.
Setting up NitroPack is also very easy. You install the plugin, set up an account on the NitroPack site and then connect the website to the NitroPack web service via the WordPress admin area of ​​the plugin.
I then usually go to the settings, in which I select which WordPress page types should be handled by NitroPack at all. There I usually choose Home, Pages and posts and turn off all other types. This saves page views and these are important for billing. And that brings us to the subject that is sure to put some people off.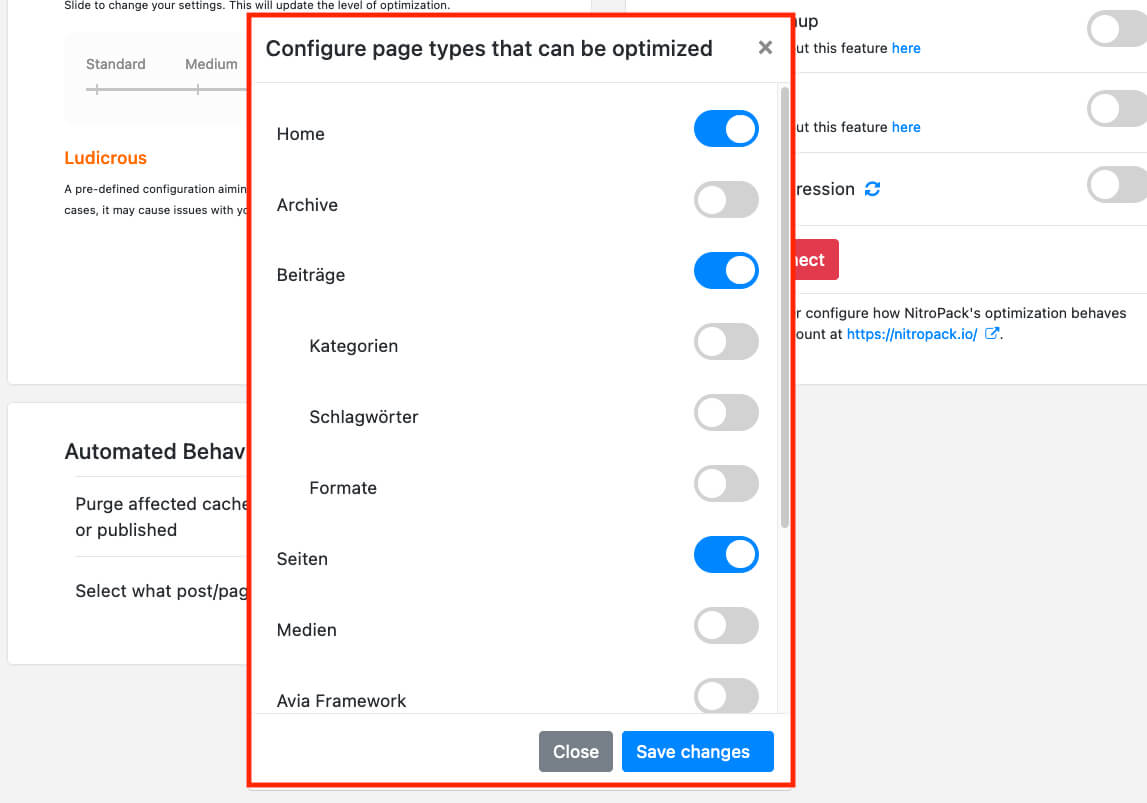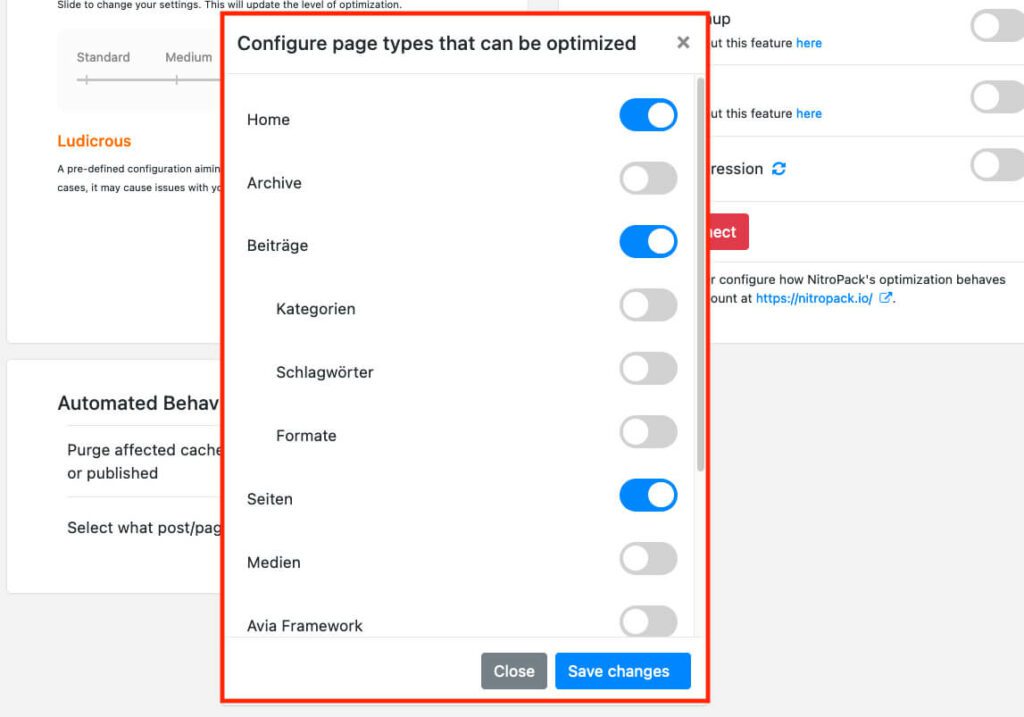 NitroPack costs - from free to "expensive"
If you look at the prices at NitroPack, you can see that there is a free plan that can be used up to 5000 page views per month. Those who generate more views come into the following price levels:
up to 50.000 page views: 21,46 euros / month
up to 200.000 page views: 52,10 euros / month
up to 1.000.000 page views: 179,77 euros / month
If you choose annual billing, it will be a lot cheaper.
With the free version, a small advertising link to NitroPack is displayed in the footer of the website, but so far I have only seen this on one of the websites that I use with the free plan of NitroPack.
Yes, now many will say that even my hosting doesn't cost 20 euros a month. Why should I put this on the table for NitroPack? That brings us to a question ...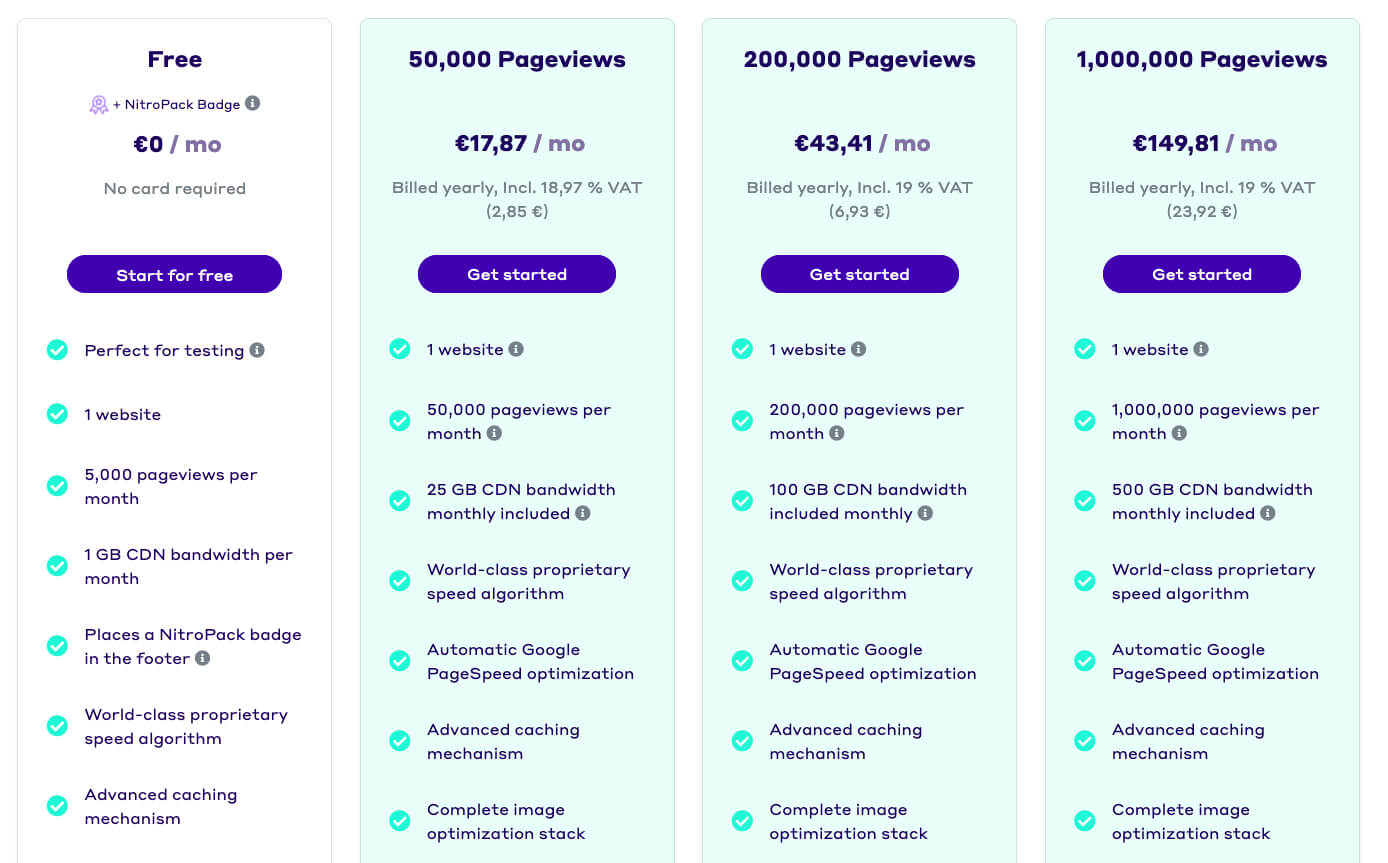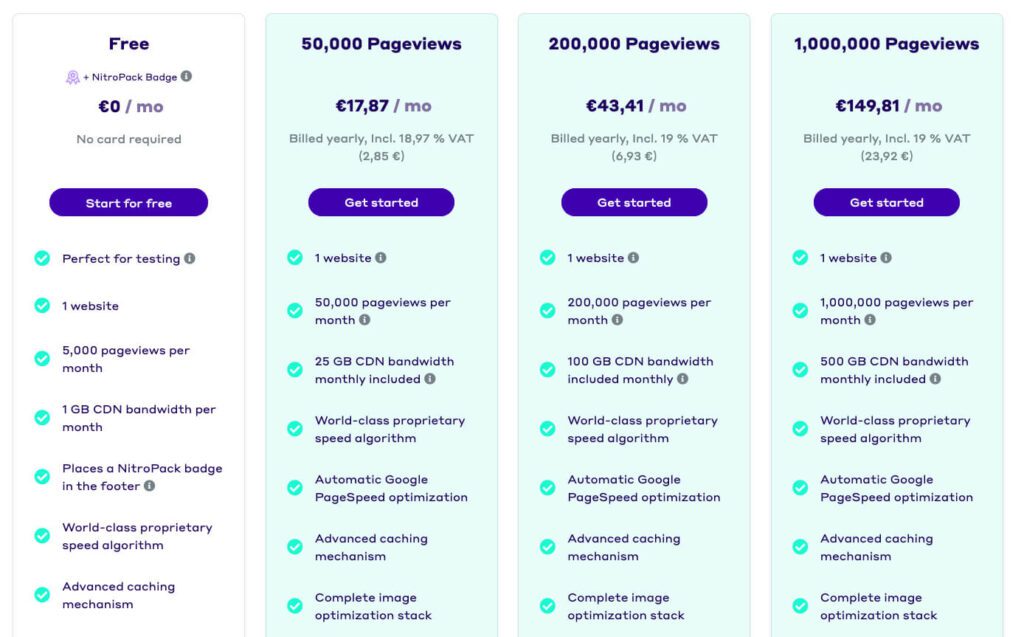 What is expensive"?
If your hosting costs 5 euros a month and you only use WordPress to post blog posts about your vacation or to publish your thoughts, then you probably have no monetary interest in running your website. In this case, NitroPack may not be the right choice for you. You could of course still use it to improve rankings and provide visitors with a better user experience, but it is not urgently needed.
However, if you use your website to win customers or to sell products, you will know what good rankings and the associated visitors are worth. Statistics also show that a longer loading time alone leads to visitors breaking off in the double-digit range and leaving the website - this is actually not acceptable for a company that uses its website for business.


Most of my customers smile over 20 euros a month because they are used to spending several thousand euros a month on Google Ads. The 20 euros hardly matter. And if you achieve even better rankings and a lower bounce rate (and thus, in turn, better rankings!) And generate more inquiries, these expenses pay off quickly.
From a business perspective, I would say that NitroPack is a godsend when you see the price and the ease of integration.
Free test of your own WordPress website
How much NitroPack can get out of your website can be easily checked with a test to see which one via the homepage of Nitropack.io is to be carried out. You just enter the URL of your website and NitroPack checks what it could do. After a few seconds you have reliable before and after values ​​and can see whether installing NitroPack would bring anything.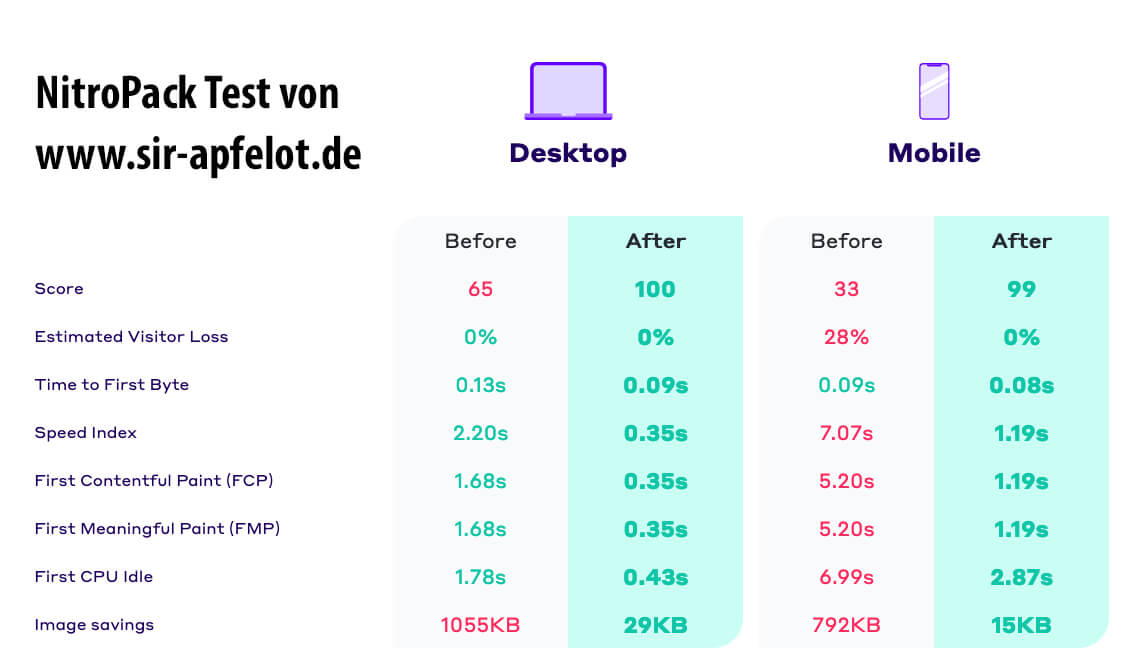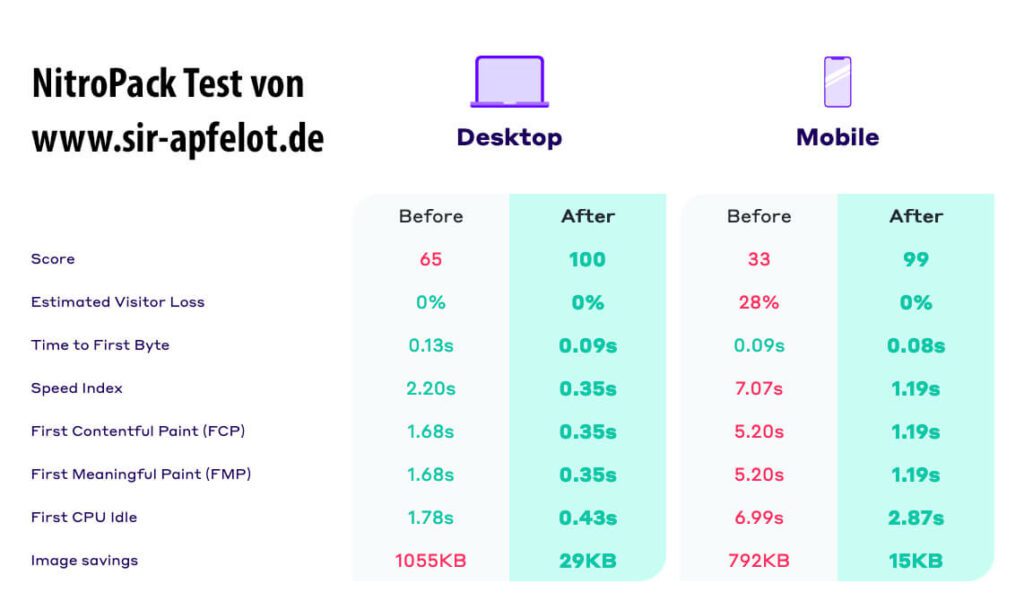 My conclusion on NitroPack
Nitropack is definitely the best plugin I've come across in the last few months. I have read a lot about Google Pagespeed Optimization and many of the measures that I have found are difficult to implement for normal mortals. Mostly you have to make changes in the theme files or in the programming code of plugins, for which you have to have a lot of programming experience.
If you did manage to do it, you might have climbed from 45 points to 55 points, but I haven't gotten into the area of ​​over 90 points even with WP-Rocket and some trickery.
The fact that with NitroPack you can get the website a rating of 100 points at the touch of a button (mobile AND desktop!) Is a bit like magic.


I can only warmly recommend the plugin to you and would also recommend checking your Pagespeed Score. If it is below 90 (i.e. in the red or orange area), then you should install NitroPack. After all, there is also the free version, which should be enough for many pages
For me, NitroPack will now be one of the plugins that will be installed immediately on every customer site. It is just a good feeling when you no longer have to worry about the evaluation of the "Core Web Vitales".
► Go to the NitroPack website ◄
And don't forget: 5% discount with the code "sweet apple lot"...
Jens has been running the blog since 2012. He appears as Sir Apfelot for his readers and helps them with problems of a technical nature. In his free time he drives electric unicycles, takes photos (preferably with his iPhone, of course), climbs around in the Hessian mountains or hikes with the family. His articles deal with Apple products, news from the world of drones or solutions for current bugs.