Not sure what OneDrive is? Here you will find all the information, tips and tricks for using OneDrive. Windows has an approximate market share of 75%. An unbelievable number of people use Windows and other Microsoft products every day - maybe you too. Anyone who uses Windows 10 will certainly have noticed the OneDrive application. OneDrive is also available on Microsoft Surface tablets, a laptop or on an Xbox. But what is OneDrive anyway and what advantages does it bring? These and other questions are discussed in this guide.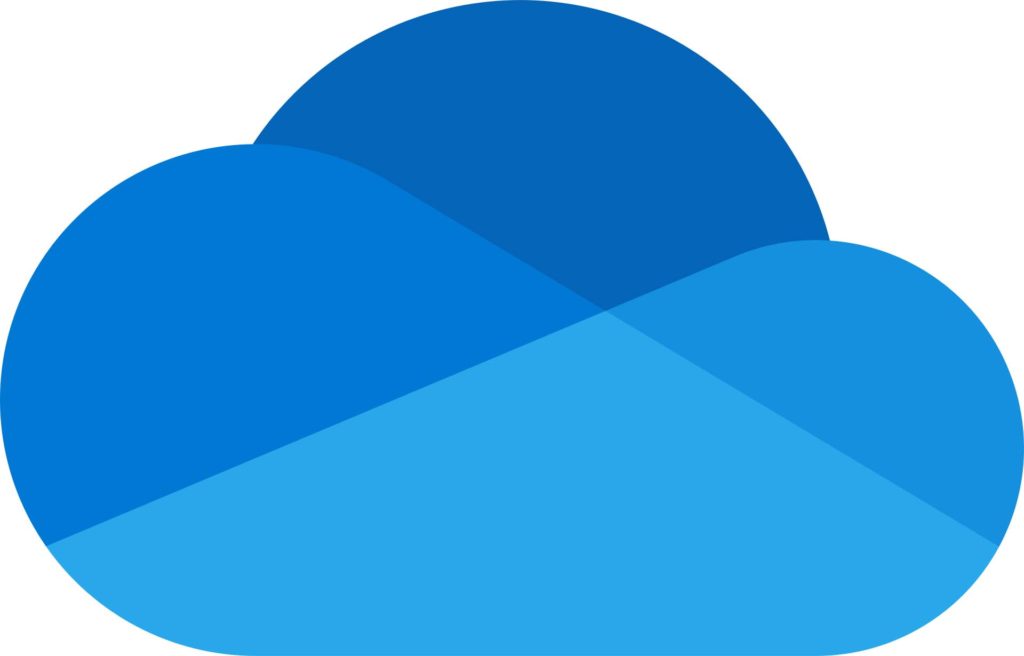 What is OneDrive?
OneDrive is a cloud-based storage service from Microsoft, similar to the iCloud known from Apple. On OneDrive, users can save documents, videos, photos and other file types and synchronize and share them with other Microsoft devices. Especially for people who use multiple Windows devices, OneDrive is a simple and time-saving method of being able to access all files from any device. In a way, OneDrive eliminates the need for USB sticks and external hard drives and can also synchronize saved passwords, browser history and much more between devices.
What do I need to use OneDrive?
An operating system of at least Windows 7 or macOS 10.12 is required to use OneDrive smoothly. Furthermore, the device used should have at least one gigabyte of free RAM, but this is not really a problem with more modern devices. A decent internet connection is also required for smooth uploading of files.
Unfortunately, Microsoft OneDrive is not available for Linux. However, if you use Linux and do not want to do without the convenience of OneDrive, it is possible to use the service via the web browser (https://onedrive.live.com) to use. The automatic synchronization of the files is then missing, but an "online USB stick" is still available to you.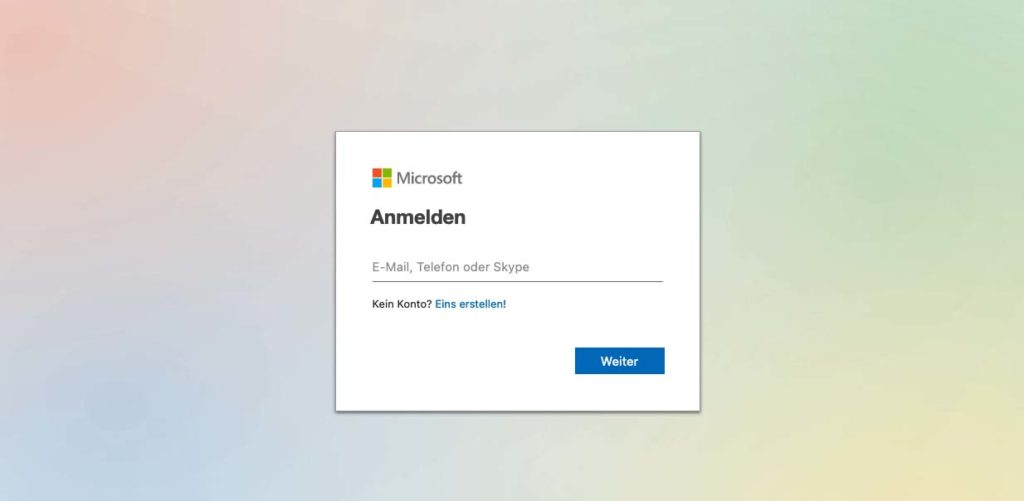 Storage sizes and costs of Microsoft OneDrive
Every OneDrive user is initially given 5 gigabytes of free storage space. If that's not enough, you can use a variety of methods to increase your OneDrive storage space. If you don't want to pay any money for it, you can get up to 10 GB of extra storage space by referring friends, and it's all completely free of charge.
If the total of 15 gigabytes is not enough to save all the files you want, there is also the option to buy additional storage space. Anyone who now thinks that this will end in horrendous prices is wrong. 100 gigabytes of additional storage space costs about 2 euros per month and for 10 euros per month, six different users can each have one terabyte of storage space. The large storage package is the right choice for families or offices.
You can find all possible Microsoft OneDrive versions and prices here .
The maximum file size that can be stored with OneDrive is 15 gigabytes. This is applied regardless of how much storage space you have in total.
OneDrive also remains completely free of charge as long as no additional packages are booked. So as long as you can get by with the initial five gigabytes, you're guaranteed permanent, free storage.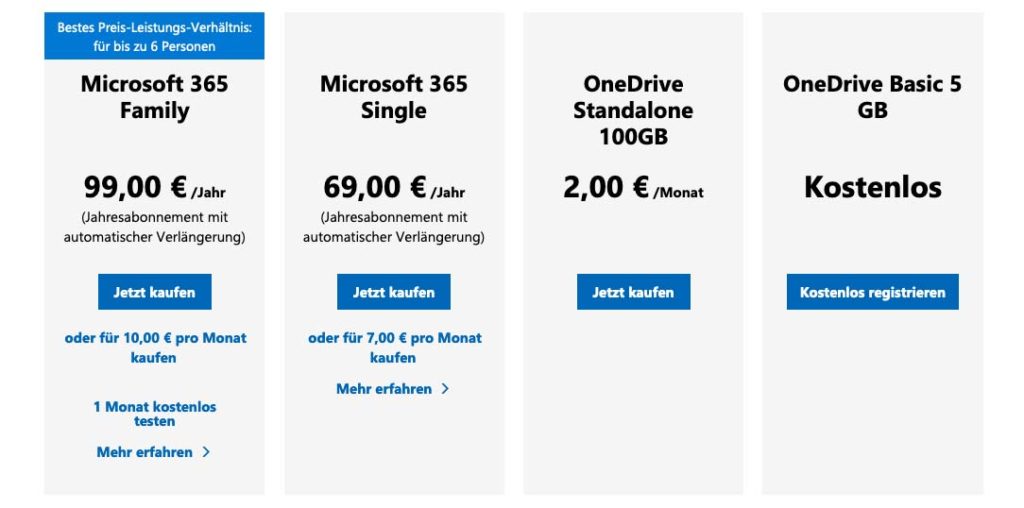 Practical tip: clear out regularly
Clean up your OneDrive storage regularly. Five gigabytes are more than enough for the average consumer. So if you take care of your OneDrive account, you can avoid having to expand your own storage for a fee.
OneDrive as backup for Windows 10
Another advantage of OneDrive is that OneDrive comes pre-installed on every Windows 10 device and can automatically back up your files. Should the hard drive break, for example, all files can be found safely in their OneDrive folder.
Even with Android smartphones or iPhones, there is the option of having OneDrive make automatic backup copies, so that not even a single file is ever lost again.
Accordingly, OneDrive is a way to store your own files quickly and securely and to be able to access them anywhere in the world. You can even create sharing links for other people to share with specific users or even with unlimited specific folders or files.
Jens has been running the blog since 2012. He appears as Sir Apfelot for his readers and helps them with problems of a technical nature. In his free time he drives electric unicycles, takes photos (preferably with his iPhone, of course), climbs around in the Hessian mountains or hikes with the family. His articles deal with Apple products, news from the world of drones or solutions for current bugs.