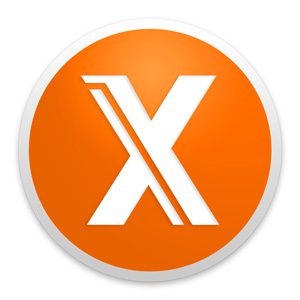 There are numerous optimization tools that promise that you can use them to free your Mac from unnecessary ballast and then everything will run better. OnyX from Titanium Software is a candidate that I already had on my Mac. It has several advantages that have to be acknowledged: it's free, you can use it without restrictions and you don't have to reveal your e-mail to register in dubious corners of the Internet. In the meantime, however, it's been thrown off my plate because I've realized that such tools are relatively pointless on the Mac. The reason for this is as follows: The Mac OS X operating system is a Unix system that has already built in a number of routines to "clean" itself. These routines will start automatically from time to time, but you can also trigger them manually if you really want to. To do this, open the programPort' and enter this line:
sudo periodic daily weekly monthly
But I don't want to completely devalue OnyX, because at least it offers a GUI to do various harmless things with a mouse click. However, what I see as a potential danger is that the Mac app requires the admin password so that it can also mess around in the corresponding system folders. If an error occurs here, the entire system can go haywire and Mac OS X needs to be reinstalled. There are also some functions that should not be used carelessly. While functions such as "Check" are rather problem-free, since they do not change any data, the "Cleanup" and "Utilities" areas are rather questionable. Among other things, you can trash the entire browser history, saved form data, fonts, and the user's system settings. If you click around too wildly, you will certainly be quite surprised about your Mac after the restart. For this reason, I find the tool simply not suitable for the typical Mac user. If you have a Mac, you usually don't want to deal with such technical stuff and should rather do that Disk Utility use or simply rely on the automatic scripts.

Cleaning up cache folders - completely meaningless ...
Another common misconception is that you have to "empty" your hard drive to make your computer run faster. That's the reason why many people delete the cache files that the Browser or create other apps. In practice, however, these files are intended precisely to speed up everything, because if, for example, a website is in Safari's cache, the Mac does not have to load it from the Internet first and the display is much faster. It works the same way with everyone else Appswho create a cache. And even this will not continue to be filled indefinitely, but will also be cleaned up at regular intervals in which old cache data will be deleted.
My conclusion
If you want to work risk-free and do not want to experience any nasty surprises, then do without OnyX and Co. There are also many reports from Mac users who have been using the program for years without incident, but there are just as many Reports of people who had to struggle with some strange effects afterwards. In the meantime one can assume that newer versions of the program are programmed by the developers with great caution, but a residual risk always remains ...
Jens has been running the blog since 2012. He appears as Sir Apfelot for his readers and helps them with problems of a technical nature. In his free time he drives electric unicycles, takes photos (preferably with his iPhone, of course), climbs around in the Hessian mountains or hikes with the family. His articles deal with Apple products, news from the world of drones or solutions for current bugs.