Last Friday I introduced you to the Podlive app, with which you can listen to podcasts, subscribe to them, participate in their live chat and use other functions. If you want to produce a live podcast yourself, you are probably asking yourself: How does it work and how do I get it into the Podlive app? I will deal with the questions in this guide; I will go into software options such as Ultrasound and Studio Link as well as Mixlr. Since I am not an active podcaster, I cannot offer you a test of the software; However, if questions arise, I will try to answer them after doing appropriate research;)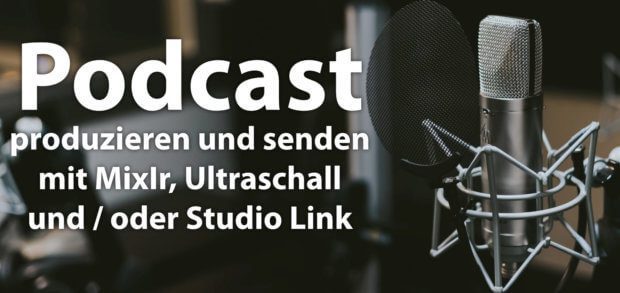 What is Podlive?
Podlive is an app for iOS and macOS, i.e. for the Apple iPhone and the Mac alike. You can use it to listen to live podcasts, subscribe to them, chat to them, and so on. Details about the app from Frank Gregor and Stefan Trauth as well as the download, the premium version and the like can be found here: Podlive podcast app. In the article I already mentioned that you should use the "Studio Link" application for recording in the podcast overview. You can do this with ultrasound, there is a quote from the developer website Podlives. The following explanations are intended for everyone who is now interested in the same solution and an alternative.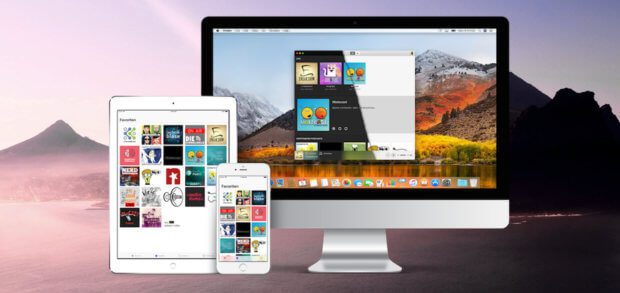 What is Studio Link?
Studio Link is a software project for high quality audio streaming on the Internet. Information, details and the download of the apps for macOS, Windows and Linux can be found at Studio-Link.de. Studio Link is made for podcasters, radio makers and musicians who want to create an audio connection via the Internet. Guests can quickly be integrated into their own broadcast using Plug & Play; and Studio Link can be combined with third-party apps such as Reaper, Ultrasound or Ardor. There is also a standalone version of Studio Link and a hardware solution ("available soon").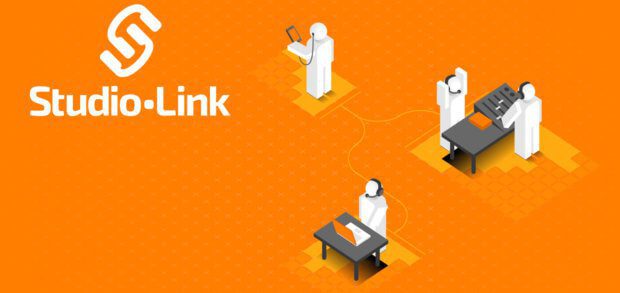 What is ultrasound
According to the developers, ultrasound is a DAW (Digital Audio Workstation), "by podcasters for podcasters". The ultrasound software is based on DAWs such as "Reaper", which is also available on the developer website Ultrasound.fm mentioned. However, it is said, the presentation of Reaper is rather an impertinence for podcasters, as the interface and functions are made for musicians and not for those who want to produce / broadcast a program with conversation content, i.e. a podcast. All (very extensive, but understandable) information, the download and an introduction to the program can be found on the linked page.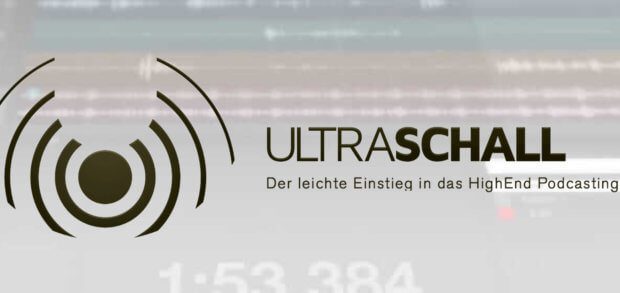 Here is a one-hour introductory video as a presentation from the 32C3:
Produce a podcast: how does it all come together?
Now I've stocked you up with programs and haven't lost a word about how to use them, combine them and use them for the live podcast with listener notification and chat. But as I said: I am not an active podcaster and would mainly like to point out possible solutions. Nevertheless, I did some research for you and found some help in realizing your podcast with the apps mentioned - again at Podlive: "Sending with Studio Link OnAir and Ultrasound"
Mixlr - alternative to the software mentioned?
You already notice: it takes a little time and you have to link different software to get everything working and to appear in podcast apps like "Podlive". The big advantage here: the solutions mentioned are all in German, which also applies to the respective support. While researching the topic, I also came across another app with which you can create live podcasts, radio shows and more, including sounds and chat, directly on the Windows PC, Apple Mac, iPhone and iPad as well as the Android smartphone : Mixlr.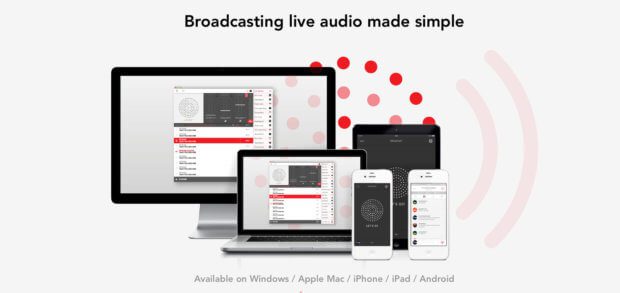 Mixlr is certainly a good solution if you want to easily produce content from a single source and embed it on your website. The modern design and the interfaces to services such as Soundcloud, Dropbox, Mixcloud and Co. are certainly quite helpful. However, and that is the big difference to the aforementioned services, the app is in English and it is not included in German-language offers such as "Podlive". So here you have to weigh up how and where you want to publish and whether you just want to be available on your own website or in podcast apps. Information, the download and further impressions of Mixlr can be found at mixlr.com. A small test (in German) you can find here.
Supplement: Anchor.FM
As my colleague Merlin noted in the comments, there is another alternative besides the noted apps and software solutions for the production of podcasts. This is called Anchor.FM and is on the website of the same name and also available as a mobile application in the App Store / Google Play Store.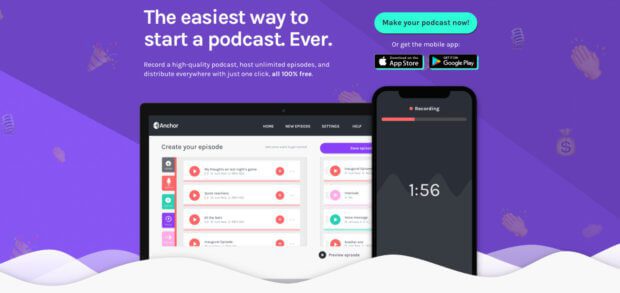 The free offer offers connectivity to various platforms (Apple Podcasts, Google Play Music, etc.), the involvement of guests and the discussion of the audience, analyzes of the number of views and much more. A very attractive solution with which you can also start your podcast directly from your iPhone or iPad.
After graduating from high school, Johannes completed an apprenticeship as a business assistant specializing in foreign languages. But then he decided to research and write, which resulted in his independence. For several years he has been working for Sir Apfelot, among others. His articles include product introductions, news, manuals, video games, consoles, and more. He follows Apple keynotes live via stream.