It has long been known that Apple is working on a headset that includes virtual reality or augmented reality. In the last few weeks, however, reports have appeared that provide initial information about the new operating system from Apple.
For example, Mark Gurman, a well-connected Bloomberg journalist, believes Apple's FaceTime video phone service is part of the new rOS. Gurman regularly publishes a newsletter on a wide variety of topics in the digital world. In one of these, Gurman recently described the possibility that the VR version of FaceTime will resemble a digital conference room and also reckons that realityOS will be able to recognize facial features to make the conversation experience in virtual space even more realistic.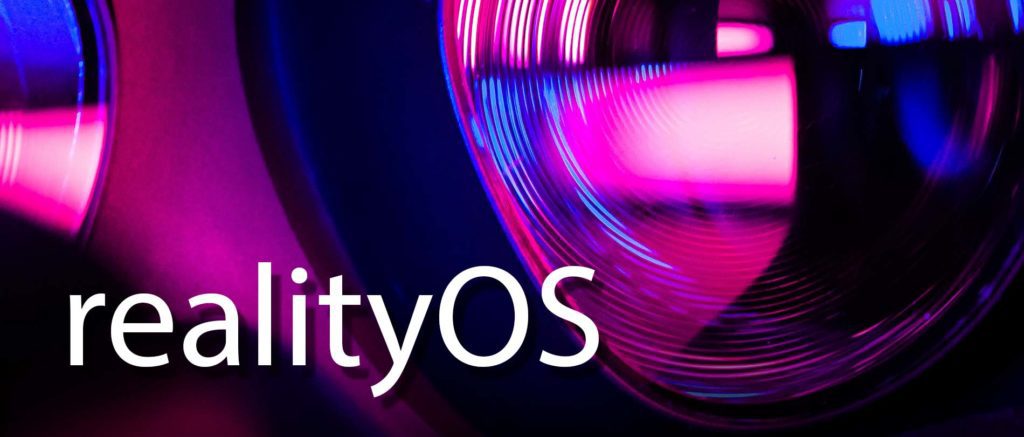 In addition, Gurman assumes that the so-called SharePlay feature in realityOS will also play a special role, so that different users of the headset can listen to the same music and watch the same film - and all synchronously.
It's no longer a secret that Apple is working on a realityOS. In the last few weeks, however, tangible evidence has emerged for the first time that confirms the existence of realityOS or Oak, as the project is called internally.
Entries that can be assigned to the new operating system and the associated software development kit (SDK) have temporarily appeared in open source elements of existing Apple software and in logs from the App Store.
What can we expect from Apple Glasses and realityOS?
The first headsets with the new realityOS operating system will probably not be available to the general public, which will mainly be due to the price. It is assumed that the starting price of the Apple glasses will be several thousand US dollars. With the hardware, Apple primarily wants to attract developers who would like to work with rOS and write apps for the new software, because without an extensive range of apps and services, the Apple VR or AR glasses are simply not interesting enough for most people .
The fact that realityOS will be released in the near future can already be seen from the latest iOS updates. The Memojis were integrated with iOS 12 and SharePlay, which is to become one of the central elements of the new headset, was imported with iOS 15.
With the iPhone and iPad, Apple has had devices in its fleet for years that are suitable for applications with integrated augmented reality, so it seems only a matter of time before we can look forward to the next sensational iOS or rOS product .
Jens has been running the blog since 2012. He appears as Sir Apfelot for his readers and helps them with problems of a technical nature. In his free time he drives electric unicycles, takes photos (preferably with his iPhone, of course), climbs around in the Hessian mountains or hikes with the family. His articles deal with Apple products, news from the world of drones or solutions for current bugs.