The ROIDMI EVE Plus vacuum cleaner robot from the manufacturer Xiaomi not only has 2.700 Pa suction power, but also a smart wiping function. Thanks to its dust bag with filter function, the HEPA filter and the unloading station, it is ideal for pet owners who want their floors and carpets to be cleaned automatically. Odors and germs are eliminated by means of an ozone disinfection. Do you have a pet that is losing hair? Or do you know someone with this problem? Then you can buy the Xiaomi ROIDMI EVE Plus cheaper from November 25th to 29th, 2021, e.g. B. as a Christmas present;)
Abbreviation: Click here to go directly to the product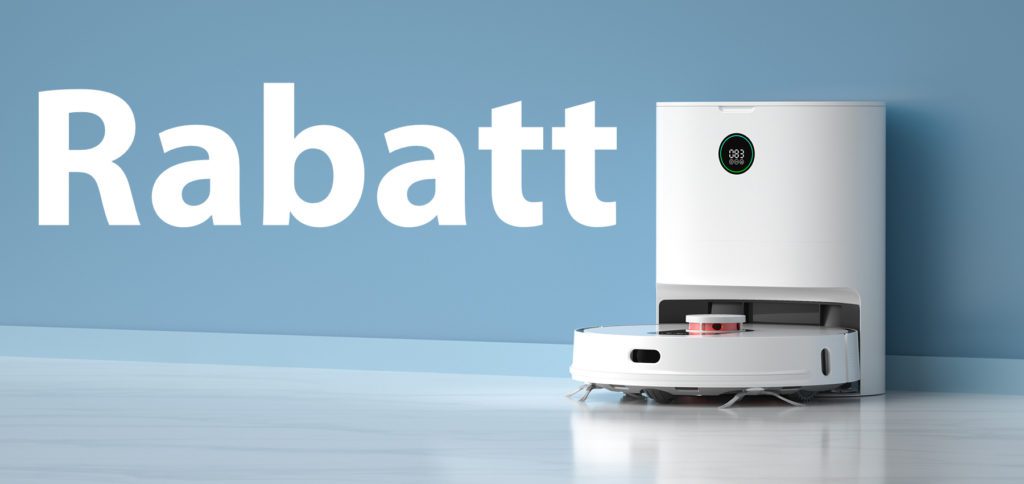 The most important data of the vacuum robot with wiping function
We have already presented this robot vacuum cleaner with mopping function in detail: Xiaomi ROIDMI EVE Plus - vacuum and floor mopping robot for households with pets. Therefore, here are only the most important information about the device and the accessories: The main device is a vacuum cleaner robot, which also brings a 250 ml water container and a washable mop for general cleaning of floors. 10 disposable mops are also supplied for special soiling. The charging station is also used to unload the 3 liter dust bags, which should be changed after about two months. The ROIDMI app can be used to view room plans, create cleaning plans, set up no-go areas, etc.
Interesting for pet owners and everyone else who wants to remove odors as well as dust and hair: the ROIDMI EVE Plus robot vacuum from Xiaomi has ozone disinfection. This neutralizes germs and odors when the tank is emptied. Also mites, e.g. B. dust mites can be killed with it. In addition, this technology should ensure that chemical rumors, cigarette musts and perfume scents are eliminated. In combination with the vacuum cleaner and the mopping function, this robot can provide all-round cleaning of the floors and carpets without spreading microbes or smells.
Official manufacturer website: Call here
Promotion: Xiaomi ROIDMI EVE Plus with discount
At Kaufland you can get the robot for cleaning floors from November 25th to 29th, 2021 at a lower price. During this period you can buy it for just 402 euros. If you like the price, the Xiaomi ROIDMI EVE Plus is sure to be a good Christmas present - either for other animal lovers or for yourself. According to the manufacturer, the 5.200 mAh battery lasts for up to 250 minutes up to 250 square meters can be cleaned. For this efficiency there is a smart route planning so that the room is cleaned with as few duplications or too many turning maneuvers as possible.
-

After graduating from high school, Johannes completed an apprenticeship as a business assistant specializing in foreign languages. But then he decided to research and write, which resulted in his independence. For several years he has been working for Sir Apfelot, among others. His articles include product introductions, news, manuals, video games, consoles, and more. He follows Apple keynotes live via stream.