It is the first Friday of the new year and therefore time for the Sir Apfelot newsreel for calendar week 1 in 2020. As last time, there is again a short version of the summary of Apple and tech news that I especially liked in the past few days noticed - from next week the series of articles will be available again in a longer version;) This time, despite the shorter version, there are: Longer videos under Android 11, Apple and the bush fires in Australia, security gaps in "Trend Micro", more memory Switch modules, the end of Singstar servers and more.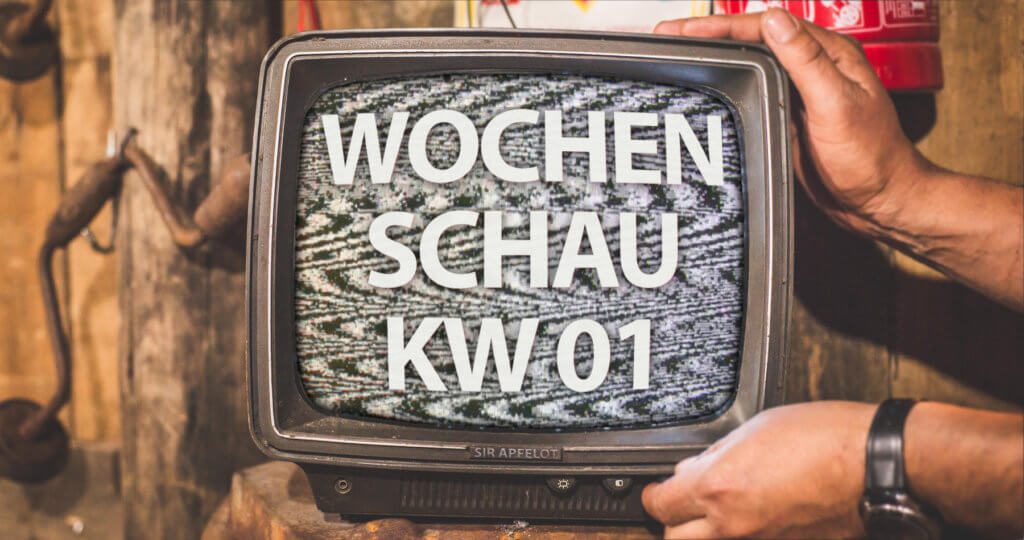 Videos soon larger than 4 GB on Android
As of Android 11, the size limitation of video recordings on corresponding devices could be lifted. Like in Caschy's blog described the individual manufacturers could set their own restrictions, but the previous 4 GB as the maximum size for smartphone videos will be able to be passed with the upcoming Google operating system. This relic of past years, in which smartphones had little memory, no 4K and also no 60 fps, is now being lifted to allow (longer) videos with 4K resolution and allow 60 frames per second. This is long overdue for internal storage up to 1 TB and expansion via SD card.
Apple and the Australian bushfires
It is well known that Apple likes to show solidarity and also financially in humanitarian disasters. Due to the blazing fires in Australia that are destroying and threatening many people and animals as well as their livelihoods, Apple is also donating to support the fight against this danger. But this does not meet with positive approval everywhere, such as MacNotes berichtet. Amongst other things on twitterWhere Tim Cook had announced the donations, some users indicated that Apple could simply pay its taxes in Australia so that the country could decide for itself when, how and where the money was used.
Trend Micro Antivirus Software: Update Highly Recommended!
If you absolutely have to have an antivirus program running on your Mac or Windows machine, you should not necessarily opt for programs from "Trend Micro". Like iFun berichtet, there are again security gaps in their apps that do not support the apparent protection, but undermine it. The installation of the current version (or an update to it) is therefore recommended for the following antivirus programs: Trend Micro AntiVirus 2020, Trend Micro Internet Security 2020, Trend Micro Maximum Security 2020 and Antivirus + Security 2020.
From February 2020: Apple only wants notarized software
As of next month, developers will find it even more difficult to offer their software outside of the official app store for macOS. Apple requires third-party programs from Internet sources to be certified from then on. To do this, it must be uploaded to a notary service such as iFun at this point shows. So prepare yourself for even more warnings and messages that your Mac will display for apps that have been downloaded from the Internet and not from the App Store, unless they have already been notarized to be okay ...
Sony switches off the Singstar server
Singstar has been a popular party game on the Sony PlayStation for many years. In addition to the offline content, the younger generations of the game also brought an online mode, which karaoke fans will unfortunately have to do without from the end of this month. Like Netzwelt, for example carries, "You can still use the games, but you have to live with some restrictions". From January 31, 2020, at 23:59 p.m., these restrictions apply to the online use of Singstar games for the PlayStation. Access to the SingStore is also affected. While PS4 users can reload songs that have already been purchased, songs deleted on the PS3 and PS2 are lost forever.
Later this year: Switch modules with 64 GB of memory
Starting this year, the game modules for the Nintendo Switch could come up with more memory. So far, the cartridges offer 32 GB of space for game content, graphics, sounds and scripts. How, however, Netzwelt berichtet, the supplier Macronix is ​​to deliver modules with 2020D NAND technology from the second half of 3. This enables 64 GB and thus more extensive or graphically more complex games.
Jens has been running the blog since 2012. He appears as Sir Apfelot for his readers and helps them with problems of a technical nature. In his free time he drives electric unicycles, takes photos (preferably with his iPhone, of course), climbs around in the Hessian mountains or hikes with the family. His articles deal with Apple products, news from the world of drones or solutions for current bugs.