From today you can all Apple devices presented ten days ago to buy. But that's not the only news you'll read here. Because today, Friday, it's time for the Sir Apfelot newsreel for calendar week 11 in 2022. You can read below which Apple and tech news I particularly noticed this week. Among other things, the following reports are included: BSI warns of Kaspersky software, mission of the Mars helicopter Ingenuity extended, important update for the Dell BIOS, United Internet with its own mobile network, numerous updates for Apple devices and apps and a few more News.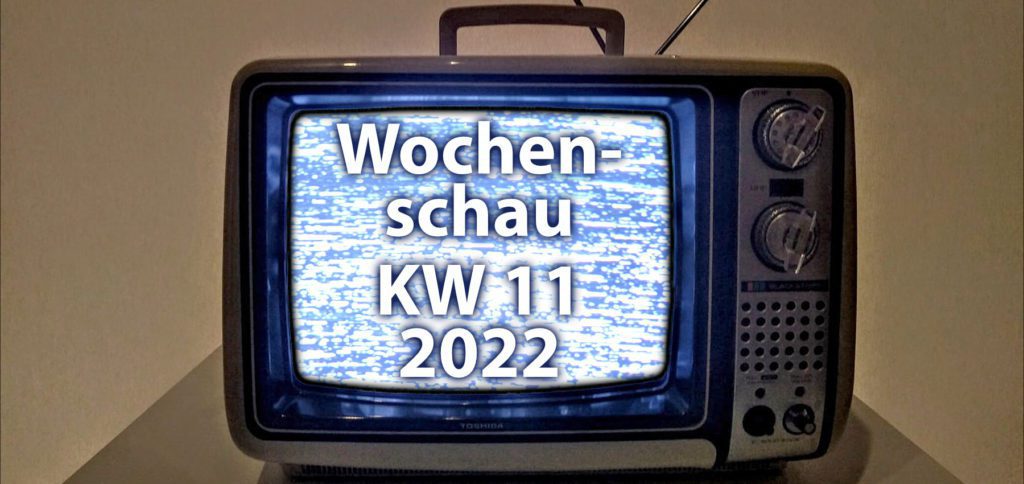 Federal Office for IT Security warns of Kaspersky
Installed Kaspersky antivirus programs or other apps from the Russian software studio may not yet pose a threat. The Federal Office for Information Security (BSI) nevertheless warns as a precautionary measure, since it is quite possible that the warlike behavior of Russia will spread to other countries in addition to the attack on Ukraine, especially in the cyber area. Russian software companies could be coerced or even unwittingly used to launch IT attacks. That is why it is recommended to uninstall Kaspersky software on Mac, PC and other devices. More details on the topic can be found in this post.
Would Germany be prepared for large-scale cyber attacks?
t3n asks this question in one go Interview with Manuel Atug, an IT expert and speaker of the AG Kritis. The latter made several political demands, including the creation of a cyber aid organization that would help with IT attacks in a similar way as the THW with natural disasters or major accidents. Better prophylaxis against cyber attacks is also required. There are currently too few experts on call and the critical infrastructure and supply in Germany is also not sufficiently secured. Current critical measures would be taken at power and water works, e.g. B. only take effect when they supply more than 500.000 people. Further details, assessments and figures in the linked interview.
He flies and flies and flies: Ingenuity on Mars
How hot online in one Articles shows, NASA has again extended the use of the Mars helicopter Ingenuity. The mission was actually only designed for five flights, but the drone has now taken off 21 times. More flights are to follow. The period given is "at least until September". The aim of the upcoming flights is first of all to fly over the "Séítah" region. The Mars rover Perseverance then follows a detour. The new missions are being carried out because the Mars helicopter, which was supposed to be just a tech demo, has exceeded expectations in terms of its operational capability. More details in the linked source.
Vulnerability at Dell: BIOS update should be installed
Also at heise online it went in one this week Entry about a completely different topic. According to this, there is said to be a security hole in the BIOS of Dell computers, through which hackers can, in the worst case, gain complete control over the PC. Among other things, this refers to the official warning from the manufacturer Dell. It also lists the affected computer models in detail. These are PCs from the Vostro, Inspirion, Alienware and other series. If you are not sure whether there is already a patch on your computer, you can compare the BIOS version in the list with your own.
Mobile communications from United Internet as early as 2022
Anyone who has been waiting for competition from Telekom, Vodafone and Telefónica will soon be able to take a look at United Internet's mobile communications offerings. Because like e.g. B. the iPhone ticker in one Articles shows, the group of companies (including 1&1, GMX, Web.de, Strato, IONOS, etc.) wants to go into business this year. For the time being, there should be 5G mobile communications for appropriately equipped routers. From 2023, mobile communications for smartphones will probably also be offered for sale. "It remains to be seen whether the presence of a fourth mobile network will have a positive effect on local mobile phone tariffs", It says in the linked source.
Apple updates for systems and apps: new features and more security
Apple has recently released updates for both new and old systems or devices. There were also new versions for some programs Cupertino. In addition to new functions such as "Universal Control" for Mac and iPad, it also contains patches against security gaps. It is therefore clearly recommended to look at the individual updates and install them promptly. iFun has what's new in macOS 12.3 and iPadOS 15.4 in a clear overview Articles summarized. Security updates are also available on this page – in this post. In summary: macOS Catalina, Big Sur and Monterey, iOS and iPadOS, watchOS, tvOS, Apple TV Software, GarageBand, Logic Pro X and Xcode.
Apple iPhone 14: "Insider" render images show similarity to the iPhone 13
From this year on there will be even greater differences between the regular and the Pro models of the Apple iPhone than before. With the iPhone 14, only the Pro models should get the new A16 Bionic Chip as SoC. The iPhone 14 and the iPhone 14 Max should once again get by with the A15 Bionic Chip (Information here). Furthermore, as shown by several sources in the last few weeks, the Pro models should no longer have a notch, but individual cutouts for the camera and speakers. That this shouldn't be the case with the standard versions is now shown by render images that are supposed to be based on insider information. These are shown in a Articles by MacRumors.
Did you read anything interesting about Apple and technology this week? Then feel free to leave a comment on the topic! :)
After graduating from high school, Johannes completed an apprenticeship as a business assistant specializing in foreign languages. But then he decided to research and write, which resulted in his independence. For several years he has been working for Sir Apfelot, among others. His articles include product introductions, news, manuals, video games, consoles, and more. He follows Apple keynotes live via stream.