Another week is coming to an end, so I can present you another Sir Apfelot newsreel this Friday. Here you can find the Apple and tech news that caught my eye in calendar week 12 of 2020. This time around: Netflix and network congestion, free apps and tools, car manufacturers with medical devices, a font for developers, more languages ​​at DeepL, a new Luminar version, and much more. Whether in the home office, in retail, in the hospital or elsewhere - everyone stays healthy!
The best game for the crisis: Animal Crossing: New Horizons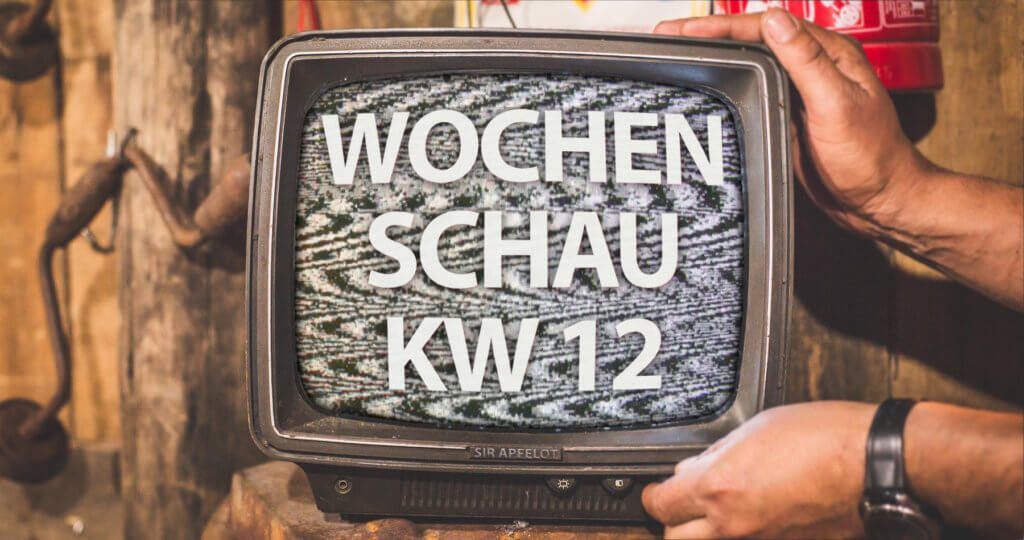 Being at home a lot means streaming a lot
Due to closed schools, canceled university lectures, canceled or shortened work and home office measures, many people are currently at home. In addition to the medical advantages, this has a few technical disadvantages. One example is streaming films and series. Like golem berichtete, Switzerland is already considering switching off video streaming so that the networks are relieved. Like t3n this morning schrieb, Netflix will now throttle its video quality across Europe in order to reduce data traffic by 25%. Netflix is ​​just one of many VoD providers. You can therefore also ensure yourself not to choose 4K, 2K or 1080p Full HD on YouTube or Twitch, for example, but maybe only 720p HD (and down to 144p for music video streams).
Program change due to Corona: More children's and educational content on TV
Especially the little ones, who should also learn something at home, do not have to rely on internet-based offers all the time, but can also use television. So that this does not make you stupid, but smart, for example, the public broadcasters have now adjusted their program. Like the mirror, for example berichtet, for example, the SWR broadcasts children's and learning formats in the mornings and mornings such as "Planet Schule" (SWR program). The WDR has also adapted its program and broadcasts, for example, "Die Sendung mit der Maus" daily instead of weeklyWDR program). Last but not least, the Bavarian Broadcasting Corporation (BR) has also made a program change on the sub-channel ARD alpha, where more learning programs are now running (ARD alpha program).
For the kids: Offers for children in the corona quarantine
When the traffic is reduced and the children are busy, you can go back to the home office. The Süddeutsche Zeitung has this week collectedwhich useful apps and tools are currently reduced or free. For example, there are offers from Lifesize, Hit Labs, Discord, Teamviewer, Google, Microsoft, Remotely, 1Password and so on. But not only the people working from home are considered, but also the children. Offers come from Duden, Scoyo, Simpleclub and Adobe, for example. Free time at home is also provided; with offers from Down Dog (Yoga), Moog Music (iPhone synthesizer) and KORG (Koassilator for iOS and Android). Check it out ;)
Car manufacturers want to help with medical devices
Golem did yesterday titled: "GM, Tesla and Ford want to build medical devices". This is also logical for two reasons: on the one hand, the workforce is at home so that no cars can be built and sold; on the other hand, medical equipment is currently being used more and more. So converting production has many advantages for everyone. At GM one wants to rededicate the factory buildings through a kind of "mobilization"; Elon Musk of Tesla announces that he wants to manufacture ventilators if a shortage occurs; and Ford is ready to switch too. Toyota and Jaguar Land Rover have also reported from Great Britain, who have also reported willingness to support. All very well, but the question arises at Golem where the blueprints for the medical devices should come from - these are held by other commercial companies ...
Mono Lisa - developer font for efficient coding
Anyone who writes program code or websites as code will certainly have already dealt with the fonts that can be used for it. Each font has its advantages and disadvantages; and the fonts that are used for program text and algorithms must be easy to read and their characters clearly distinguishable. If, after long hours of coding, you can no longer distinguish the a from the o or the c from the g, this is of course disadvantageous. The developers behind the new "Mono Lisa" font, a monospace font with special characters and shapes (more than 120 ligatures), are also aware of this. Details and images of the font, for which you can purchase a license from 49 euros, can be found here at t3n.
DeepL: Translation tool can also be used in Chinese and Japanese
The DeepL-Translator is one of the best translation tools on the web, as well as an app for Mac and PC. A review of DeepL can be found here in the blog. That is why I do not want to go into it any further at this point. The only thing that matters is - like t3n berichtete - that the translation service can now also speak Japanese and Chinese;)
Luminar 4.2 with "Augmented Sky" and improved tools
Yesterday the embargo for Luminar 4.2 fell - due to other reports, however, I decided to postpone the current update for the photo editing software to this Sir Apfelot newsreel. The most important innovation in Luminar 4.2 is the "Augmented Sky" feature, with which the sky on a photo can be creatively changed in Luminar's creative tab. Add objects, insert a larger moon, clouds or even a rocket launch - all of this is named / shown as an example. In addition, tools such as the "Face Enhancer" have been improved. All information and details about the 4.2 update are available on Skylum's Luminar website.
News about iPhone 12 and iPhone 9 / iPhone SE 2
Meanwhile, some rumors and leaks about new Apple devices have come true. For example, there has been since this week a MacBook Air update and new iPad Pro models. However, we are still waiting for the new budget iPhone, which Apple could release soon (either via press release or via video keynote). In addition, there is the iPhone 12 for September or October. Laut This is supposed to be app driven with an A14 chip including an ARM processor with 3,1 GHz. An increase in performance compared to the A13 chip with 2,7 GHz would be (theoretically) 25% (single-core) or 33% (multi-core). MacRumors berichtet meanwhile, that the upcoming iPhone 9 or iPhone SE 2 will appear in two sizes - with a 4,7-inch and a 5,5-inch display.
Jens has been running the blog since 2012. He appears as Sir Apfelot for his readers and helps them with problems of a technical nature. In his free time he drives electric unicycles, takes photos (preferably with his iPhone, of course), climbs around in the Hessian mountains or hikes with the family. His articles deal with Apple products, news from the world of drones or solutions for current bugs.