Come in for the second Sir Apfelot newsreel of the year 2022. Today it's about the Apple and tech news that I particularly noticed in calendar week 2. If you find that a message is missing from the article, please leave a comment with a (reputable) source. For the time being, however, it is about these messages: Canon Printer without a chip, antitrust lawsuit against Facebook and Meta, possible secret service agency discovered, figures on the distribution of iOS 15, patch for the "doorLock" vulnerability and more.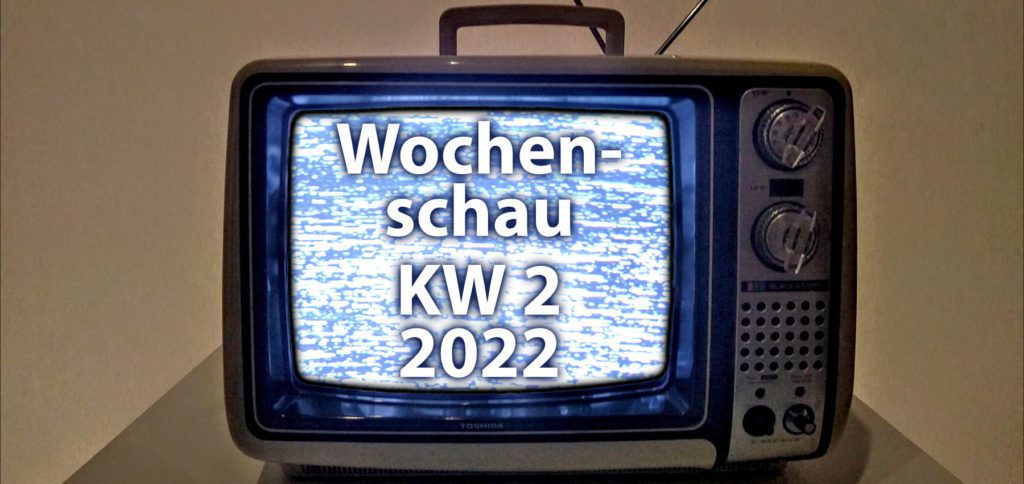 Because of scarcity: Canon manufactures toner cartridges without chips
Due to the ongoing shortage of semiconductors, not only do you have to wait for a PlayStation 5 or a MacBook Pro, the situation is also making itself felt in other areas of the tech industry. At Canon, printer cartridges, and especially toner cartridges, should be equipped without chips in the future. During operation, this means, among other things, that the cartridge is not accepted as an original part and that no exact fill level is displayed. Details on leaving out the so-called DRM chips as a component in printer accessories are provided by Golem in one Entry.
Meta-splitting? Antitrust lawsuit against Facebook, WhatsApp and Instagram
Various, widespread and widely used platforms are listed under the name Meta (formerly Facebook). All three, namely Facebook, WhatsApp and Instagram, have a dominant position in their fields. This creates a monopoly at Meta with regard to social media platforms and messenger use. Accordingly, an antitrust lawsuit is being reissued in the USA. Now a federal district court in Washington DC is to decide on the split-up of the company. A decision was made against a previous lawsuit. But now further documents should support the claim, such as B. heise online in one Articles shows.
Several city administrations and institutions were digitally vulnerable
Also at heise online is a test carried out by the editors of the site on servers of public services evaluated. Queries were sent to around 59.000 servers that are used for web matters by authorities, municipalities, districts and public institutions. Web apps that enabled Exchange server data exchange were found in 460 of them. Twenty of these servers could be identified that were vulnerable and could have tended to be taken over. In the linked source you will find the places and institutions that this affected (the security hole has already been fixed there).
More and more complaints about advertising calls to the Federal Network Agency
"The Federal Network Agency received 79.702 complaints about unauthorized telephone advertising, a quarter (26 percent) more than in the previous year [...] ", it says together with further details and information on the topic in one Post by t3n. The previous maximum value from 2020 is also shown, which is more than 16.000 fewer reports. The promotional calls are about a variety of things, from subscriptions to sweepstakes to insurance and finance. It is important to know that telephone advertising is only allowed if the person called has given your prior consent (e.g. when concluding a contract). Otherwise the caller could face a severe fine.
Has Lilith Wittmann found a secret service agency?
I also have a very interesting one at t3n Post found. It is about the research carried out by Lilith Wittmann, a software developer and activist who made headlines last year, for example, with regard to investigations into election campaign apps of individual parties. During the investigation of 800 federal administration facilities, it identified the "Federal Telecommunications Office" (BST). This should have been active for 10 years and, according to inquiries in the Bundestag, not financed by funds from the federal budget. You cannot reach anyone using the contact details on the site, which has now been deleted, and inquiries to other bodies are answered by secret service personnel. Details in the source.
Korean suppliers want to produce for Apple's car
In a current Entry MacRumors is about visits by Apple representatives to South Korea, especially talks with automotive suppliers. According to the linked source, the companies in question are quasi fighting for the iPhone manufacturer's bid. There should also be so-called task forces of individual companies in order to be able to adequately answer Apple's inquiries. At the moment, however, no specific requests for certain parts, batteries or other components are apparently made in order to avoid the risk of a spec leak in the Apple car. At the same time, it should be clear that every company would lose its chance if a leak came from its ranks.
The Apple AR / VR headset should use the same power supply as the MacBook Pro
In the not too distant future, Apple is said to be introducing VR glasses with AR functions. There are already some representations of the device and considerations for its use - pretty much everything is based on rumors and analysis statements. The information on the power supply of the AR / VR headset also comes from a well-known Apple analyst: Ming-Chi Kuo. According to Entry with 9to5Mac it says that the device should use the same 96 watt power adapter as the current MacBook Pro (16 inch). Details and forecasts on sales are available in the linked source.
Spread of iOS 15: 72% of the current iPhones use the operating system
"Apple has announced official figures for the adaptation of iOS 15 for the first time in the Apple Developer Center", It says in a current issue Entry from the Macer head. The numbers are not only broken down for the total number of iPhones in use, but also for the devices from the last four years. With these, the prevalence of iOS 15 is 72%, the previous system iOS 14 comes to 26%. With regard to all iPhones, the result is 63% for iOS 15 and at least 30% for iOS 14. Only 7% of users seem to have an iPhone that is not compatible with the current system and therefore possibly still with iOS 12 running.
"DoorLock" security gap is to be closed with iOS 15.2.1
I got you ten days ago revealed a HomeKit vulnerabilitythat could paralyze iPhones. Attackers only need to give one HomeKit device a name that is over 500.000 characters long. A bug then ensures that iPhones that access the device via HomeKit or the Home app become unusable. This security hole was christened "doorLock" and now after a long time it seems that Apple has closed it. In a Entry the Macerkopf says that iOS 15.2.1 should close it. You can get the update on the iPhone under Settings -> General -> software update load.
After graduating from high school, Johannes completed an apprenticeship as a business assistant specializing in foreign languages. But then he decided to research and write, which resulted in his independence. For several years he has been working for Sir Apfelot, among others. His articles include product introductions, news, manuals, video games, consoles, and more. He follows Apple keynotes live via stream.