Half of the year 2021 is over, we are in calendar week 26. On the last working day there will of course be another Sir Apfelot newsreel here. In it I'll tell you which Apple and tech news I've particularly noticed in the last few days. Among other things, the following reports are included: New ideas for product safety in the digital world, 6G development in Germany versus Internet expansion, Telegram with video conferencing, better HomeKit integration of IKEA devices, handheld PC with macOS Big Sur, Linux for M1 Macs and more.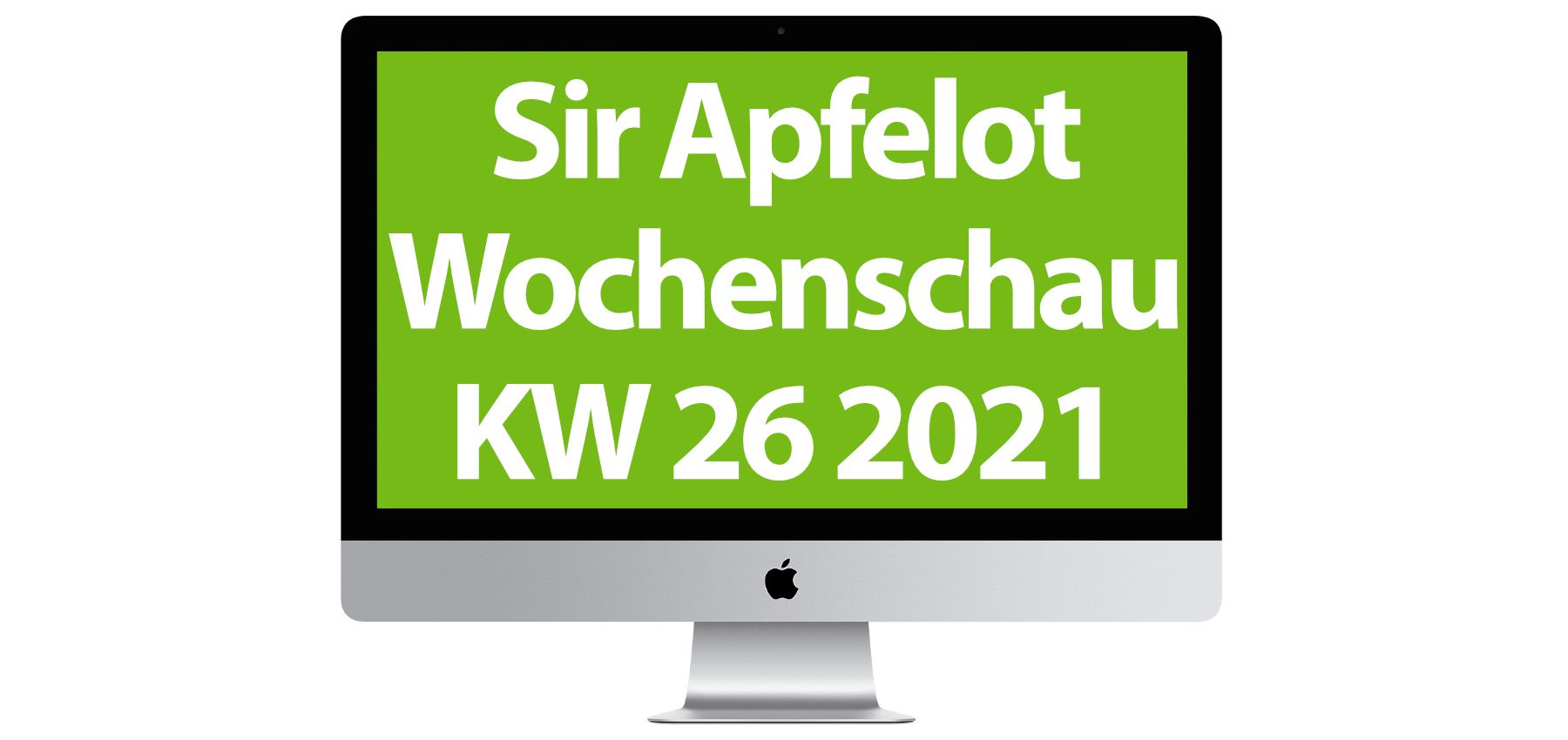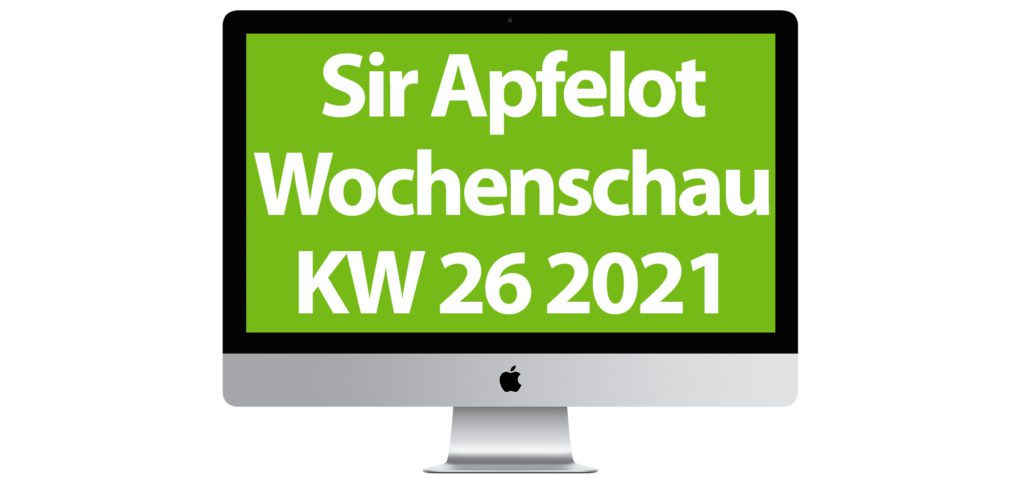 EU Commission takes care of product safety in the digital world
"The EU Commission has submitted proposals for revised guidelines on product safety and consumer credit", It says in an introductory way Post from heise online. It states that the new proposals for directives are intended to make online markets safer. In addition to digital and technical offers, it is also about consumer credit. Justice Commissioner Didier Reynders is quoted as saying: "It is our duty to protect the most vulnerable consumers in particular. We are doing just that with our revision of the existing EU rules on consumer credit and general product safety."- In the source you will find the download links for the individual documents.
Research on 6G mobile communications and opinion on Internet expansion
I also noticed two other reports on heise online that show a bit of the discrepancy in the German data exchange. On the one hand, four research hubs that are supposed to work on 6G mobile communications will be equipped with 250 million euros - from a pot totaling 700 million euros ( ).
On the other hand it says "In Germany, people are less satisfied with the quality of their Internet access than the European average". Around three quarters are satisfied with the upload and download speeds. In the European average, however, the numbers are noticeably higher. It is interesting that in Germany 78% still use a landline telephone ( ).
Telegram now with video conference function
Group video calls and video conferences are now possible with numerous apps and systems. In addition to Zoom, Jitsi and Co., you can also use FaceTime, Skype, Signal and Co. Telegram comes with the latest update and offers the possibility of communicating with several people at the same time via video telephony. A corresponding Entry I found that on the iPhone ticker. In addition to the Apple iPhone and Android smartphones, tablets and computers can also be used for the Telegram video conference. This allows the provider to compete with existing apps for iPad, Mac, PC and similar devices.
Update from IKEA Home Smart strengthens the HomeKit integration
The HomeKit integration of the IKEA technology is said to have been "massively" improved by the new update, headlines the iPhone ticker at this point. In detail, it is about the new version of the software with the number 1.17.0, which for example with regard to the HomeKit Accessory Development Kit (HomeKit ADK) no longer uses version 2.1, but now version 5.0. One of the advantages mentioned in the source is that sensors and buttons now transmit their battery status, so that you can see directly on the control unit (e.g. on the iPhone) when the battery needs to be charged / changed.
Homemade PC with Big Sur for mobile use
The Filipino YouTuber, who calls himself on the video platform iketsj, uploaded a video a few days ago in which he shows how he assembles a handheld PC with macOS 11 Big Sur. At the beginning he introduces the individual components, some of which were specially made for the project. For those curious who want to know how he got the Mac operating system functional on the SSD, he refers to the instructions that are linked in the video description. After explaining the components and assembly, he shows the device in action. In addition, he proactively responds to possible criticism and inquiries. You can find the video here .
New iPad timetable: 10,86-inch OLED iPad Air in 2022 and OLED iPad Pro in 2023
With reference to several sources berichtet 9to5Mac from Apple's plans to equip the upcoming iPad models with OLED displays. That should happen as early as next year, with a new iPad Air. A new iPad Pro series with an OLED display should follow in two years. An 11-inch and a 12,9-inch model should be planned again. The display diagonal specified for the iPad Air 2022 is even less round: 10,86 inches. Further details and links to the original information can be found in the source.
Old, free systems and new vintage listing on Apple
We come to MacRumors reports, which revolve around older releases from Apple. For one thing, Apple has removed the cost of US $ 19,99 for the OS X Lion and OS X Mountain Lion operating systems from the corresponding download options, so that the Mac systems mentioned are now also free ( ). You can find out when the OS versions are from here: Mac operating systems with name and version number at a glance.
On the other hand, it was shown that the 12 inch Retina MacBook from 2015 is now one of the vintage products ( ). "Vintage" at Apple means that the devices no longer receive software updates (except to close large security gaps) and that repairs can only be carried out with spare parts in stock. More about this in Contribution to Apple's terms "Vintage" and "Obsolete".
Linux on M1 Macs: "The foundation ... [is] laid"
That's what iFun says, because there it goes in one Entry the new Linux kernel version 5.13. This does not per se ensure that you can install your favorite version of the operating system on an M1 Mac, but "The foundation… [is] laid". If the individual distributions are adapted to Linux 5.13 or a later version, the compatibility also results. Further details on the update labeled as "stable" can be found in the linked source.
MacBook Pro with M1X chip is expected to come in autumn 2021
There were and are several reports and rumors that agree. This week is e.g. B. iFun here responded to it. Reference was made to the reporter Mark Gurman, who wrote for Bloomberg. This is considered a safe source with regard to Apple developments. With "later in the year" he should leave the back door open to the fact that the M1X MacBook Pro could still come in the summer, but it is strongly assumed that it will be launched in the fall together with macOS 12 Monterey. Personally, I am eagerly waiting for it, because I would like to buy a 16-inch update: D Speaking of which: the message from iFun also deals with possible 14-inch and 16-inch iPads.
After graduating from high school, Johannes completed an apprenticeship as a business assistant specializing in foreign languages. But then he decided to research and write, which resulted in his independence. For several years he has been working for Sir Apfelot, among others. His articles include product introductions, news, manuals, video games, consoles, and more. He follows Apple keynotes live via stream.